has released a groovy yet seductive original titled, "All Your Love." The future house track is Styler's first musical composition the new year, following huge success in 2017, as he produced hit singles such as "" featuring , and "Heroes" with . The piece showcases melodic piano chord progressions, glowing builds, and sensual vocals.
The San Luis Obispo native once again proves his prowess as a dynamic producer who continues to experiment and evolve with each new release. "All Your Love" is out now on 's imprint, . Starting f the new year with a bang, Max Styler has shown fans what's in store for the future.
---
is the latest group to try their hand at remixing 's "A Different Way." Notable remixes the track so far have included , , , and with
Tritonal totally transforms the backdrop the song, retaining only the vocals from the original. The duo inserts their signature upbeat sound and an elaborate chord synth progression for the drop, making the track a perfect radio song or club hit.
The progressive house duo has been busy touring and releasing hit release after hit release in 2017, and with this remix drop, they show no signs stopping in the new year.
---
Dreamville's Cozz returns with a new joint called "Questions" that is the first release from his upcoming debut album, Effected. Listen below and look for the new project to arrive later in the first quarter 2018.
---
Liberated from TIDAL, here's Jay-Z and director Ava DuVernay's epic short film/music video for "Family Feud" from the 4:44 album. Guest stars include Michael B. Jordan, Thandie Newton, Omari Hardwick, Rosario Dawson, Rashida Jones, Mindy Kaling, Jessica Chastain, David Oyelowo, Constance Wu and Blue Ivy Carter.
---
First f, how good is this album? You know I'm a Hov stanley so you bet I've been basking in this shit all week. I feel like I've been waiting for Jay to make this album since his un-retirement, though that's not at all realistic because a whole bunch real life grown man shit had to happen for 4:44 to be what it is. In any event, it's his most honest and musically cohesive project in several years and it's a pleasure to play through, even if it is a bit a heavy listen.
If you haven't already switched phone carriers to Sprint, or downloaded it illegally or grabbed a gratis legal copy, it is now available beyond the walled gardens TIDAL on Apple Music. Physical copies will also be arriving in stores today and they will include three bonus cuts: "Adnis," "Blue's Freestyle/We Family" and "ManyFacedGod." If you have even a rudimentary understanding the internet you can probably find streams those songs somewhere out there right this minute, otherwise get your ass to an old-fashioned record store tomorrow.
Listen below.
---
In the new City Sorrow documentary from G Herbo and Mass Appeal, the East Side Chicago MC and his mentor Mikkey Halsted tell the story his come up in the Hyde Park neighborhood and his rapid rise as one the city's most gifted young lyricists. Herb returns to his old middle school to reunite with staff and speak to the current generation students, while Mikkey breaks down the gang struggle that continues to tear the city apart and the lack options for kids like Herb.
---
G Herbo gets reflective at a baller ass mansion in Jamaica in his new video for "Man Now" f the Humble Beast album.
---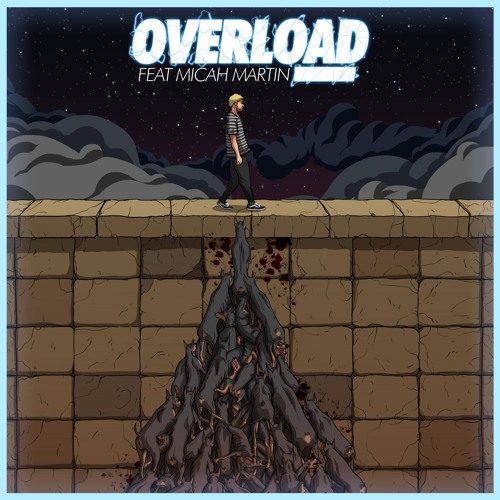 KAYZO feat. Micah Martin- Overload
Los Angeles-based trap producer KAYZO has just dropped his new track 'Overload'. The track features Micah Martin on vocals. 'Overload' comes just in time for KAYZO's massive North American tour that kicks f in Syracuse, NY on February 1st.
'Overload' truly embodies its name. Micah Martin's st vocals compliment the heavy chords throughout the track. But just as all KAYZO songs go, that bass kick blows the speakers out and completely changes the mood the song. Get ready for another head banger from KAYZO. Check out 'Overload' below.
---