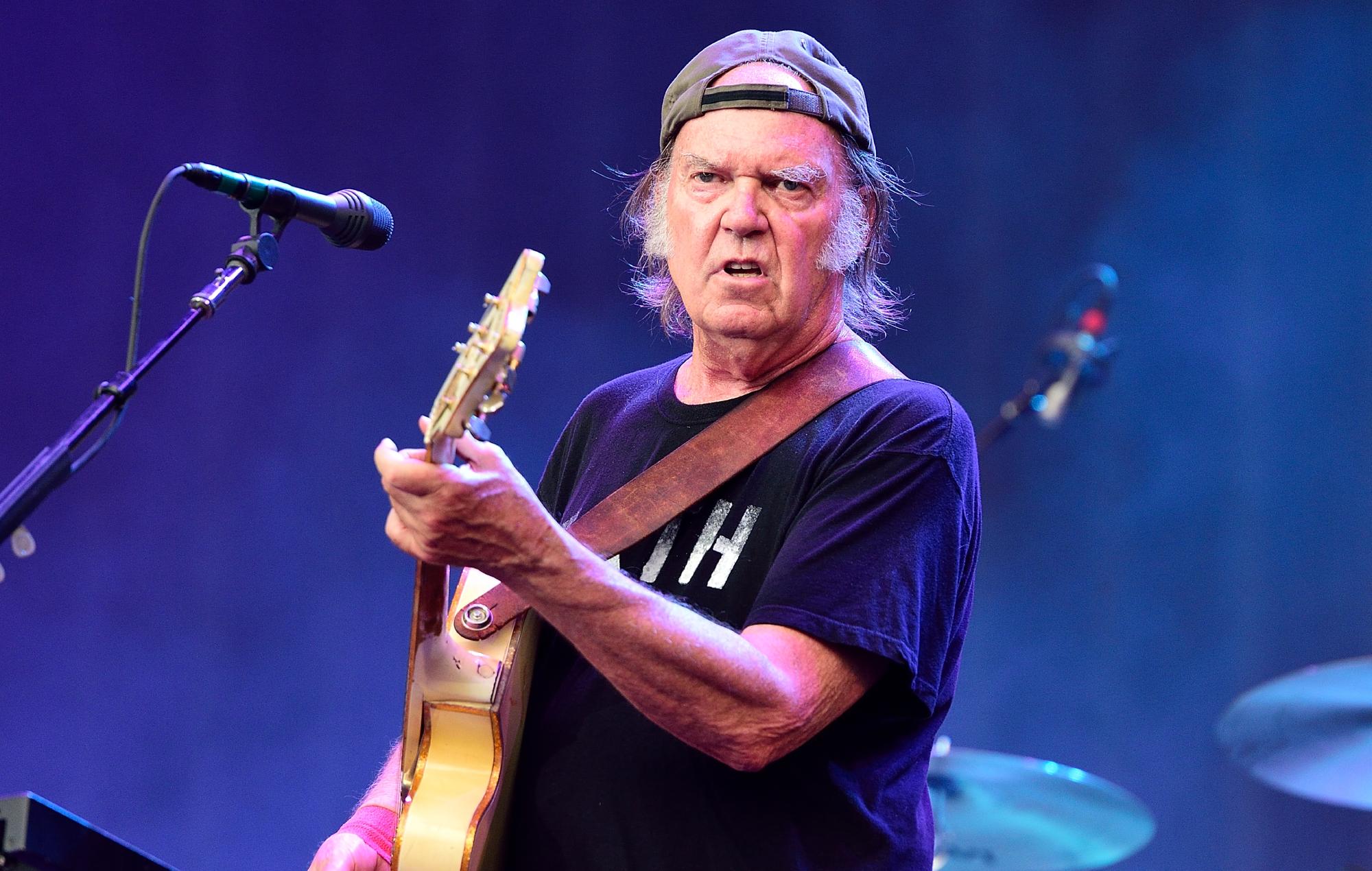 Music Interview
Watch Neil Young perform live for the first time in over four years
Neil Young performed live for the first time in over four years this weekend – check out footage of 'Heart Of Gold' and 'Comes A Time' below.
Yesterday (February 25) Young turned up at march and rally in support of the United For Old Growth campaign, which is looking to stop the Canadian government from allowing logging companies from destroying old-growth forests.
"I'm only here for those trees up there," Young told the audience. "It's a precious, sacred thing, these old trees. They show us the power of nature when we are being threatened. They show us the past. They show us our future. That's something that I hope our Canadian government and business section will recognise. These trees have lasted so long. They deserve Canada's respect."
He then performed 'Heart Of Gold' from 1972's 'Harvest' and 'Comes A Time' from the 1978 album of the same name. Check out fan-shot footage below:
That's right, Neil Young performed at #United4OldGrowth to deliver a message to the Canadian government and @bcndp🔥 And yes we were all sobbing as soon as he started playing Heart of Gold💛 pic.twitter.com/SaCpAwN9c4

— Stand.earth (@standearth) February 26, 2023
Sometimes you organize a rally and rock legend Neil Young comes and sings at it as a surprise.#UnitedForOldGrowth pic.twitter.com/r3AVncG2Rp

— Torrance Coste (@TorranceCoste) February 25, 2023
never thought i'd see #neilyoung in my lifetime pic.twitter.com/h3AYuxjoX3

— Nell Saba (@nellen55) February 25, 2023
Announcing surprise guest… @Neilyoung!! #United4OldGrowth pic.twitter.com/WjWEWuW7uk

— Sierra Club BC (@SierraClubBC) February 25, 2023
@Neilyoung made a surprise appearance at the #United4OldGrowth rally today showing his support for the @bcndp to immediately halt logging of at-risk old growth forests while providing conservation financing to First Nations & a just transition for workers.#yyj #bcpoli pic.twitter.com/Ea00sNEUvq

— Mike Graeme (@mikegraemephoto) February 26, 2023
This just happened at the #Unitedforoldgrowth rally! @Neilyoung showed up to play his music for the crowd.

What an incredible moment to be a part of, thank you Neil for bringing your gift of music to us and for using it to help save the ancient forests. pic.twitter.com/X2N4D8vkll

— Wilderness Committee (@wildernews) February 25, 2023
[embedded content]
Neil Young's last public performance before this weekend was in September 2019, when the veteran artist headlined a benefit concert in Lake Hughes, California alongside Norah Jones and Father John Misty.
Since COVID-19 was declared a pandemic in early 2020, Young said he wouldn't tour until the virus was "beat" and called on promoters to cancel "super-spreader" gigs.
Last year, Young confirmed he would not be performing at Farm Aid 2022 because "I don't think it is safe in the pandemic."
Earlier this month, Young announced he would be headlining the sixth edition of the Light Up the Blues charity show at the Greek Theatre in Los Angeles on April 22, alongside his CSNY bandmate Stephen Stills.
A week later, Young is set to perform as part of Willie Nelson's star-studded 90th birthday celebrations as part of a line-up that includes Beck, Snoop Dogg, Kacey Musgraves, Orville Peck and many more.
Neil Young and Crazy Horse's Ralph Molina, Billy Talbot and Nils Lofgren recently announced new album 'All Roads Lead Home' and shared lead single 'You Will Never Know'.