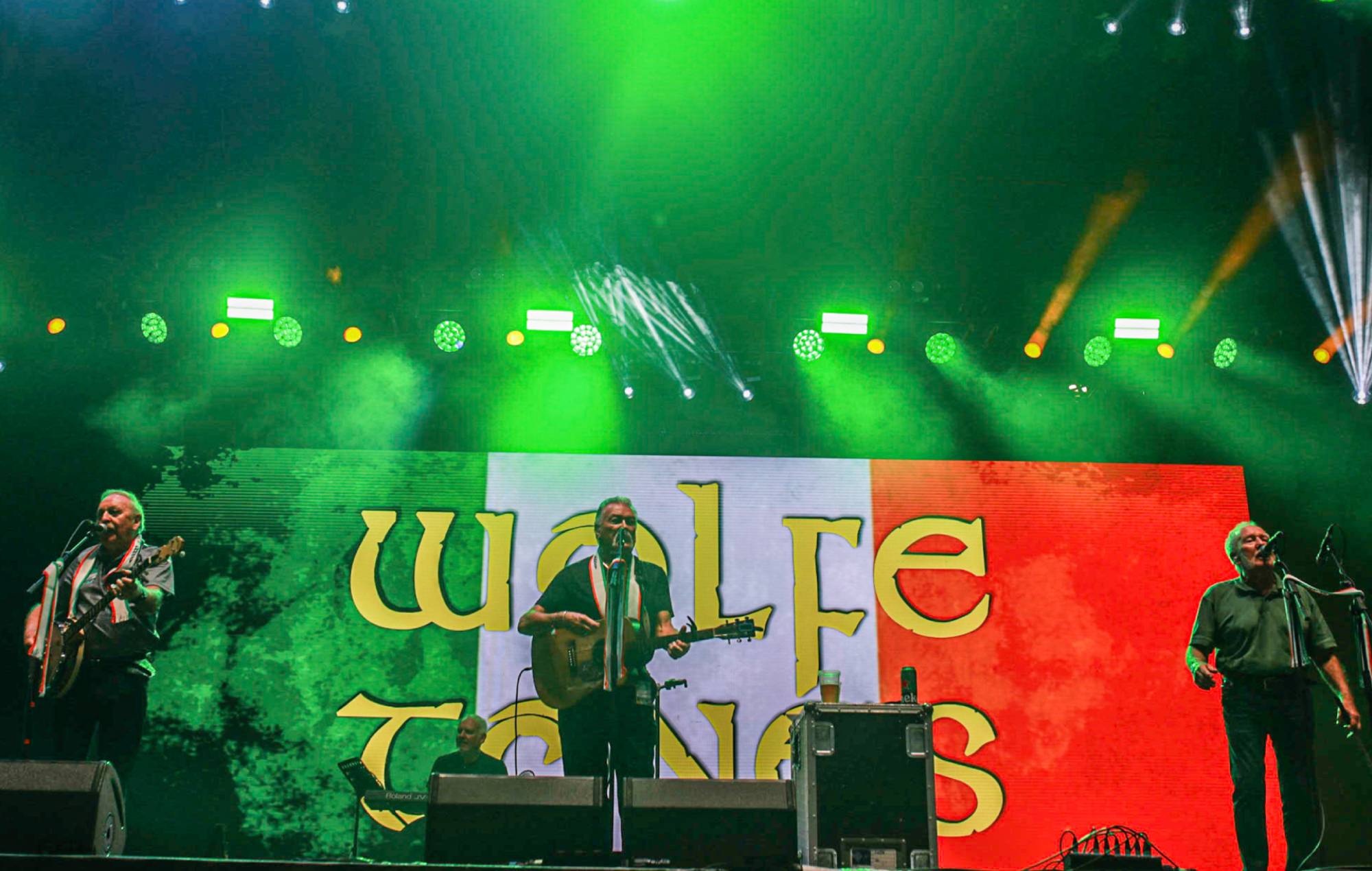 The Wolfe Tones have announced their retirement and are set to play their final gigs next year in Ireland.
Their retirement will mark the end of six decades of performing together. The group's current members are Tommy Byrne, Brian Warfield and Noel Nagle. In a statement, per BBC, their promoters said: "We will never see their likes again."
The band's official website shared a statement on their homepage that read: "60 legendary years, and with special arena shows confirmed in Dublin and Belfast what a way for The Wolfe Tones to end a glittering career."
[embedded content]
It continued: "All great things must come to an end but we plan to celebrate The Wolfe Tones' amazing 60-year career with a fitting tribute in 2024, as their fans in Ireland and around the globe bid farewell to arguably the world's most loved balladeers."
The final shows will be taking place in Belfast and Dublin October 2024. The Wolfe Tones have decided that the best way for them to go out is on a high following their gigs in Belfast's SSE Arena and the 3Arena in Dublin.
Check out the full list of dates below and visit here for tickets for their shows in the UK and Ireland and here for tickets to their US show dates.
The Wolfe Tones remaining tour dates are: 
NOVEMBER
16 – London, UK, Electric Ballroom 
17 – London, UK, Electric Ballroom 
18 – Glasgow, UK, Barrowlands
19 – Kirkcaldy, UK, Styx
25 – Birmingham, UK, Scanlon's
26 – Leeds, UK, Irish Center
27 – London, UK, Electric Ballroom 
DECEMBER
27 – Killarney, Gleneagle Inec Arena
JANUARY 2024
2 – Belfast, Waterfront Hall
MARCH 2024
2 – Chicago, IL, Athenaeum Theatre
6 – Glenside, PA, Keswick Theatre
9 – Boston, MA, Strand Theatre
13 – Norwalk, CT, Wall Street Theatre
15 – New York, NY, The Town Hall 
16 – New York, NY, The Town Hall 
AUGUST 2024
23 – Galway Airport, Galway Summer Sessions 
OCTOBER
6 – Belfast, SSE Arena 
11 – Dublin, 3Arena
12 – Dublin, 3Arena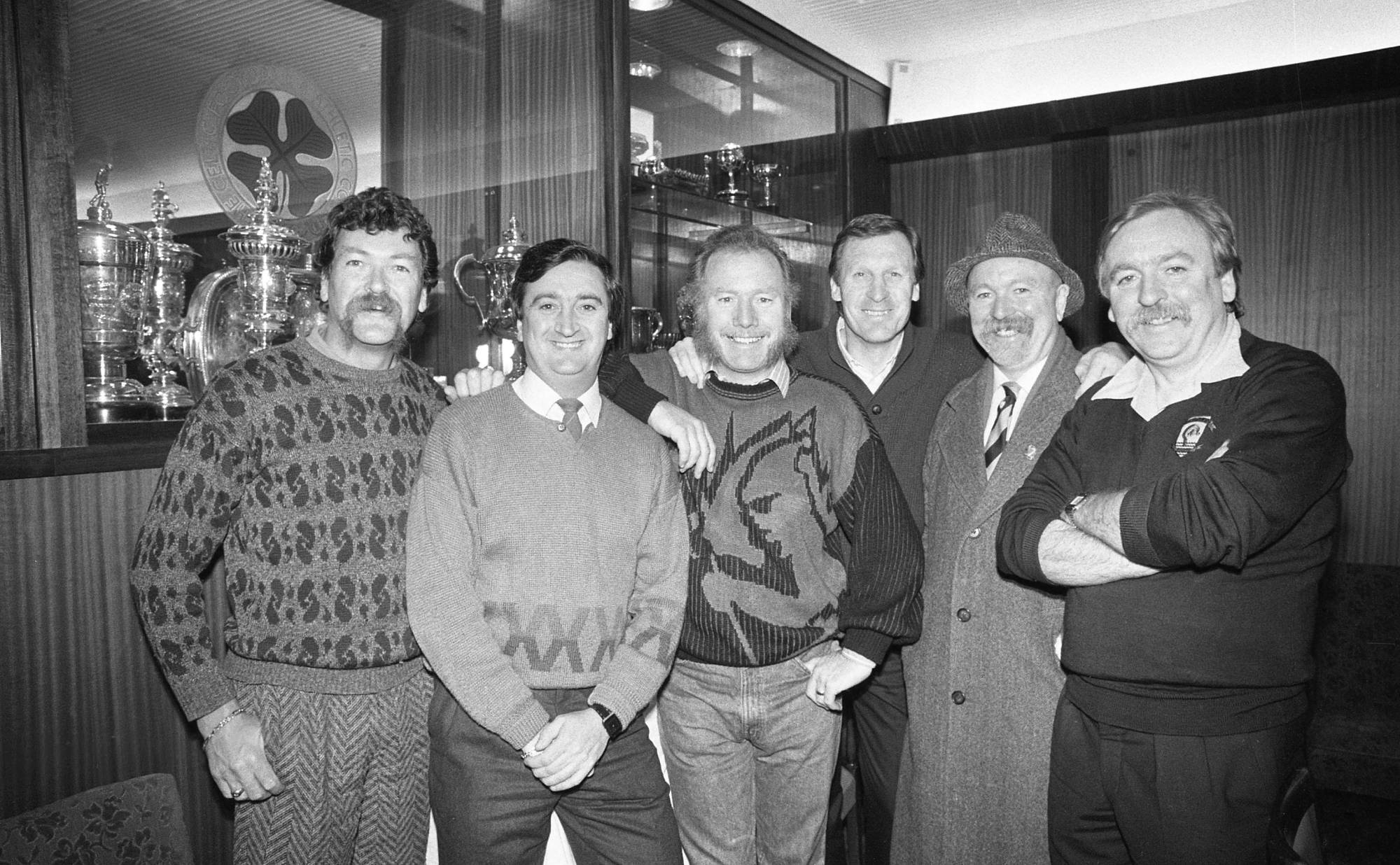 Speaking to The Irish Sun newspaper, Byrne said: "I never thought that we would go on so long. It's been absolutely amazing but I'm 80 next year and I think that would be a good time to stop."
He continued: "I brought this motion to Brian and Noel and they agreed. To go out on a high like this would be a great tribute to the band."
Their promoters DMC Promotions added: "We're delighted for The Wolfe Tones that they will get to end their stellar career on their own terms with massive arena shows in Belfast and Dublin next October.
"What a career, what a group, we will never see their likes again," they added. "We look forward to 2024 as we give this most legendary of Irish groups the send-off they so rightly deserve."