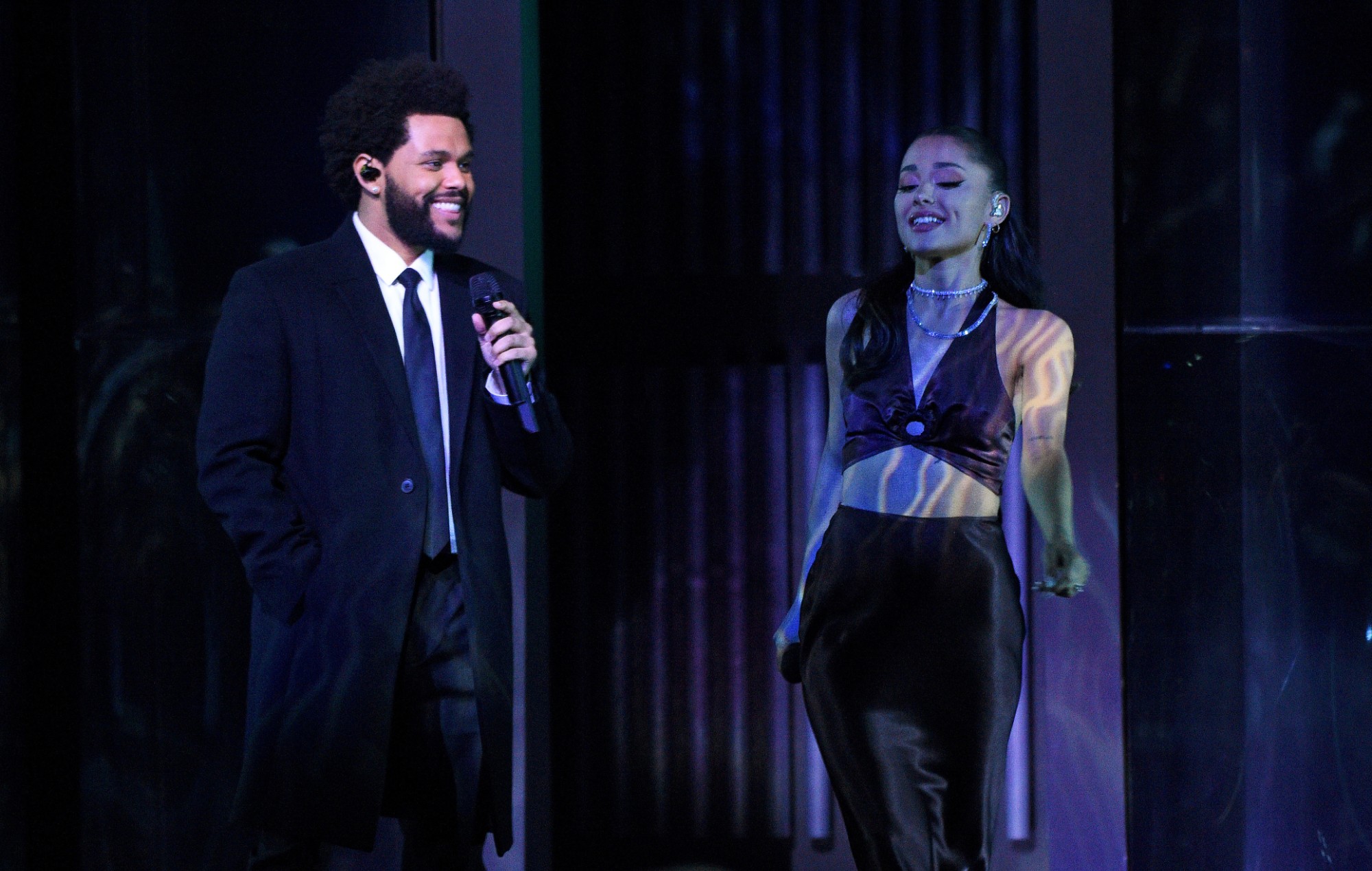 Music Interview
The Weeknd enlists Ariana Grande for new remix of 'Die For You'
The Weeknd has shared a remix of his 2016 song 'Die For You', featuring new vocals from longtime collaborator Ariana Grande. 
The song first appeared on the tracklist of The Weeknd's third studio album, 'Starboy'. The remixed version stays largely true to the original, with the addition of backing synths on the chorus and Grande's whistle-note harmonies. For her part, Grande alters the lyrics of her second verse for a call-and-response with The Weeknd. "I'm findin' ways to stay concentrated on what I gotta do," she sings. "But, baby boy, it's so hard 'round you." 
Listen to The Weeknd and Ariana Grande's 'Die For You' remix below.
[embedded content]
"Wrote and recorded a verse for my friend", Grande announced on social media earlier this week, accompanied by a video of herself in the studio. The remix marks the latest collaboration between The Weeknd and Grande, with the former first appearing on Grande's 2014 'My Everything' track 'Love Me Harder'. Since then, the duo have collaborated on Grande's 2020 'Positions' song 'Off The Table', and on a remix of The Weeknd's 'Save Your Tears' in 2021.
The Weeknd shared an unreleased music video for 'Die For You' in 2021 to celebrate 'Starboy''s five-year anniversary. More recently, he contributed to the soundtrack of James Cameron's Avatar: The Way Of Water with the release of 'Nothing Is Lost (You Give Me Strength)', which was produced by Swedish House Mafia and was shortlisted for an Oscar nomination for Best Original Song.
Grande, meanwhile, appeared in the 2021 film Don't Look Up, to which she contributed the song 'Just Look Up' alongside castmate Kid Cudi. The pop star is currently shooting a movie adaptation of the Broadway musical Wicked, which she will star in as Glinda opposite Cynthia Erivo.