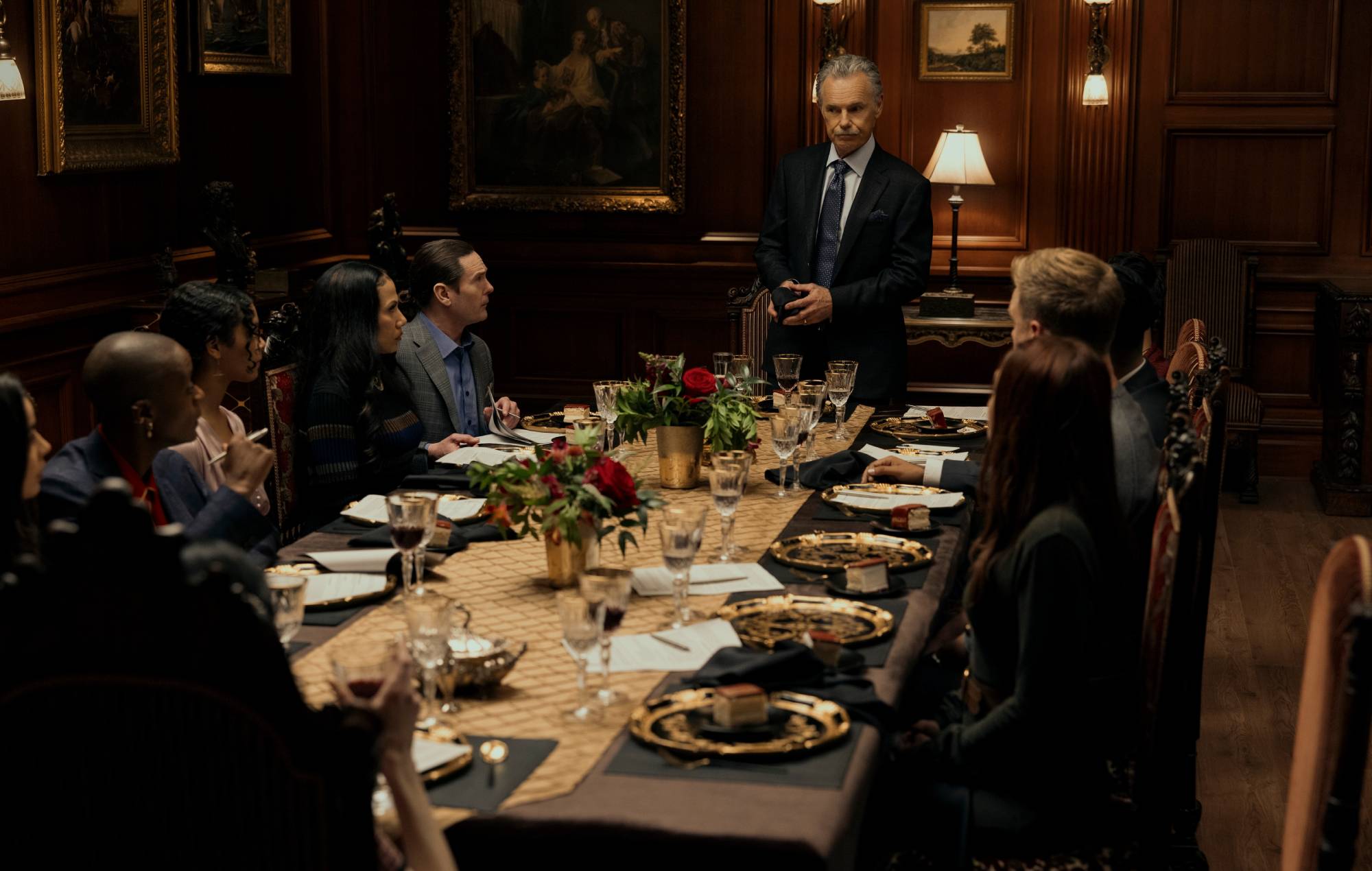 Music Interview
'The Fall Of House Of Usher' ending explained: which characters from the family die?
New Netflix show The Fall Of The House Of Usher is streaming now, and it's so far proved a hit with critics, with many describing it as a horror-version of hit HBO show, Succession.
The series is the next project from Mike Flanagan, who created Netflix's The Haunting Of Hill House, The Haunting Of Bly Manor and this year's Midnight Mass.
The eight-episode series follows the gloomy downfall of pharmaceutical kingpin Roderick Usher (played by Bruce Greenwood) and his rich family who are often at loggerheads – much like the cast of Succession.
Describing the show on X/Twitter last year, Flanagan wrote: "This miniseries is a modern remix of some of the most iconic works of Edgar Allan Poe. To tell this epic tale of greed, horror, and tragedy, we have assembled the largest ensemble cast in the history of Intrepid Pictures."
The show features an extensive cast that includes Mark Hamill, Willa Fitzgerald, and Mary McDonnell alongside Bruce Greenwood, Carla Gugino, Kate Siegel, Henry Thomas, Zach Gilford, Carl Lumbly, Samantha Sloyan, T'Niah Miller, Rahul Kohli, Michael Trucco, Annabeth Gish, Robert Longstreet, and Katie Parker.
Here's an explanation of what happens at the end of the show: warning, major spoilers ahead!
[embedded content]
Why do all the Ushers die?
In episode one, a young Roderick and Madeline meet a bartender called Verna on New Years Eve 1979. She reappears many decades later as each of Roderick's children die one by one. In the final episode, it's revealed that the brother and sister made a deadly pact with Verna on that fateful evening.
It turns out that Verna knew about a murder the siblings committed and forced them into accepting a deal. The Ushers will achieve huge success and wealth, but the family will die just before Madeline and Roderick's own deaths.
Why did Lenore have to die?
Lenore is the moral compass of The Usher family and tries to get them to see the error of their ways constantly. However, she's still an Usher and the pact doesn't exclude her.
Lenore finds a crying Verna sitting on her bed. "There is a lot about my job that I love, but there are moments like these that bring me no joy," Verna tells her.
She goes on to say that her mother, Morella (Crystal Balint), will fully recover from her injuries and use Fortunato's money to start a charity called the Lenore Foundation, something that saves the lives of millions.
"When you got out of that house, when you defied your father, you did that," Verna says. "That choice you made echoes through millions of lives." Verna puts her finger on Lenore's forehead and she dies.
What happens to Madeline and Roderick?
Roderick is haunted by his deceased family on a visit to Fortunato. Verna then shows him the thousands move who have died though Fortunato's company: "They'd each be alive today if it weren't for you," she tells him.
Roderick invites Madeline over to their childhood home and offers her a drink; it turns out to be poisoned. She dies and he then mummifies her – or so he thinks.
Later on, the bloodied corpse of Madeline strangles Roderick to death.
What is the fate of Arthur Pym?
Arthur Pym (played by Mark Hamill) has tried to cover up the family's crimes. At the end, he attempts to kill Verna inside the childhood home of the Ushers.
Verna, however, can never die. She tells Pym that there is a file on him that could land him in jail. "You can either ride the phoenix out of Fortunato's ashes, or you can watch it fly away from a federal prison cell," she tells him. He says he must accept whatever fate she has for him.
The show will premiere on Netflix from Thursday 12 October