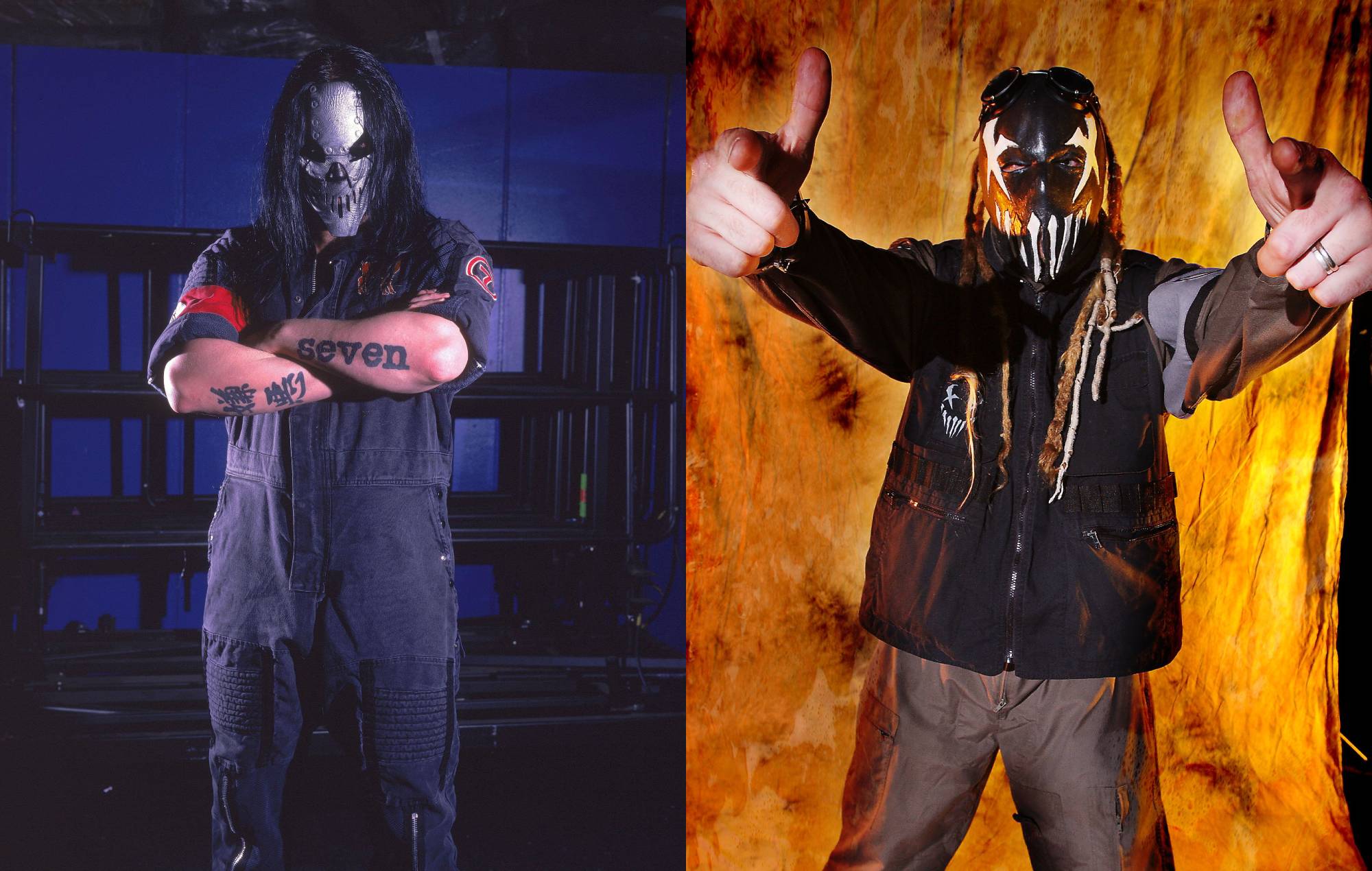 Music Interview
Original Slipknot singer addresses band's feud with Mushroomhead
Anders Colsefni, Slipknot's original singer, has addressed the band's long-running feud with Mushroomhead.
Appearing as a special guest on the Everblack podcast, Colsefni was asked if there was a rivalry between Slipknot and Mushroomhead. "After I was in the band. Because none of us had heard of them. We didn't have Internet. It's not, like, a band from another state, unless they come and play shows in our town, which they didn't, we wouldn't know about them unless they're signed and they're out there," he said (via Blabbermouth)
He continued: "But at the time, when we were putting our thing together, we were influenced a lot by Mr. Bungle and all the other stage shows that we all loved growing up. We got sick of watching bands just doing their thing. And there's no problem with doing that, but it's, like, we wanted to do something."
In 1995, Mushroomhead released their self-titled debut album. Four years later, Slipknot – who were based in Iowa – released their own self-titled debut. Upon the release of the latter's LP, they exploded into the music scene, overshadowing everything Mushroomhead had achieved.
"In Iowa, it's the hardest fucking place to get noticed in the United States," Colsefni said. "Pretty much farm fields, corn fields and hog lots all over the place around, and it's just a terrible place to try to start a band. So you had to do everything you could. We had to get every good musician, the best of the best, get him to join the band. Like, 'Come on. We've already got these guys in there. Come on, give it a try. It'll be fun.'
He continued: "The first time I saw Mushroomhead, I was in [my post-Slipknot band] Painface and we were in Chicago, Illinois playing a show, and somebody brought a magazine over. He goes, 'Look at this.' And I'm looking at it. I'm, like, 'The bass player has a pig mask. Those fuckers copied me.' Cause I picked out the pig mask for Paul [Gray, original Slipknot bassist] because he was too lazy to go there and get it. Paul, you know this. So I just ran into the theatrical shop and grabbed the first thing I saw. I was, like, 'Oh, a pig mask. That'll work.' I threw a padlock in the nose and gave it to him. He was, like, 'That's work. I can see through it.' So it was a really weird thing."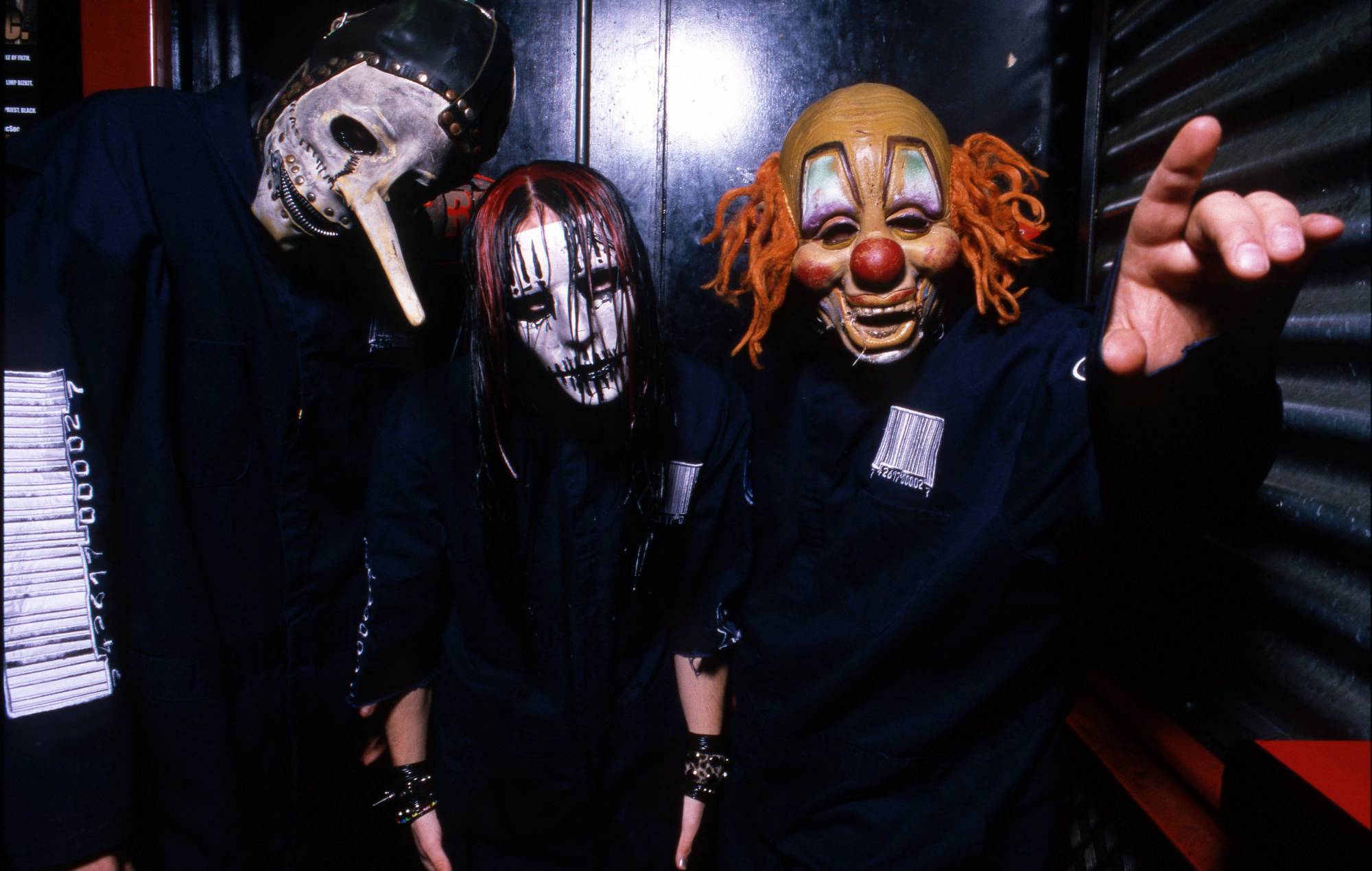 Currently, Colsefni is on tour in Australia and New Zeland with Mushroomhead frontman Waylon Reavis. While discussing the inspiration for both bands, the former Slipknot vocalist said: "Waylon and I have determined that it must have been just we were all influenced by the same shit being we were all in farmlands."
Back in 2020, Mushroomhead's founding drummer Steve "Skinny" Felton said that he regretted the Slipknot feud.
"We spent a lot of time complaining about them for nothing! God bless them, they're still one of the biggest bands out there, man. It proves that masked heavy metal and that style of entertainment is still relevant – it's still very relevant," he said.
In other news, Slipknot have been announced as a headlining act for Sick New World 2024.
System Of A Down will also headling , and other acts in addition to Slowdive include Duster, Drop Nineteens, A Perfect Circle, Alice In Chains, Bring Me The Horizon, Danny Elfman, Primus, Swans, Lamb of God, Knocked Loose, Spiritbox, and more.