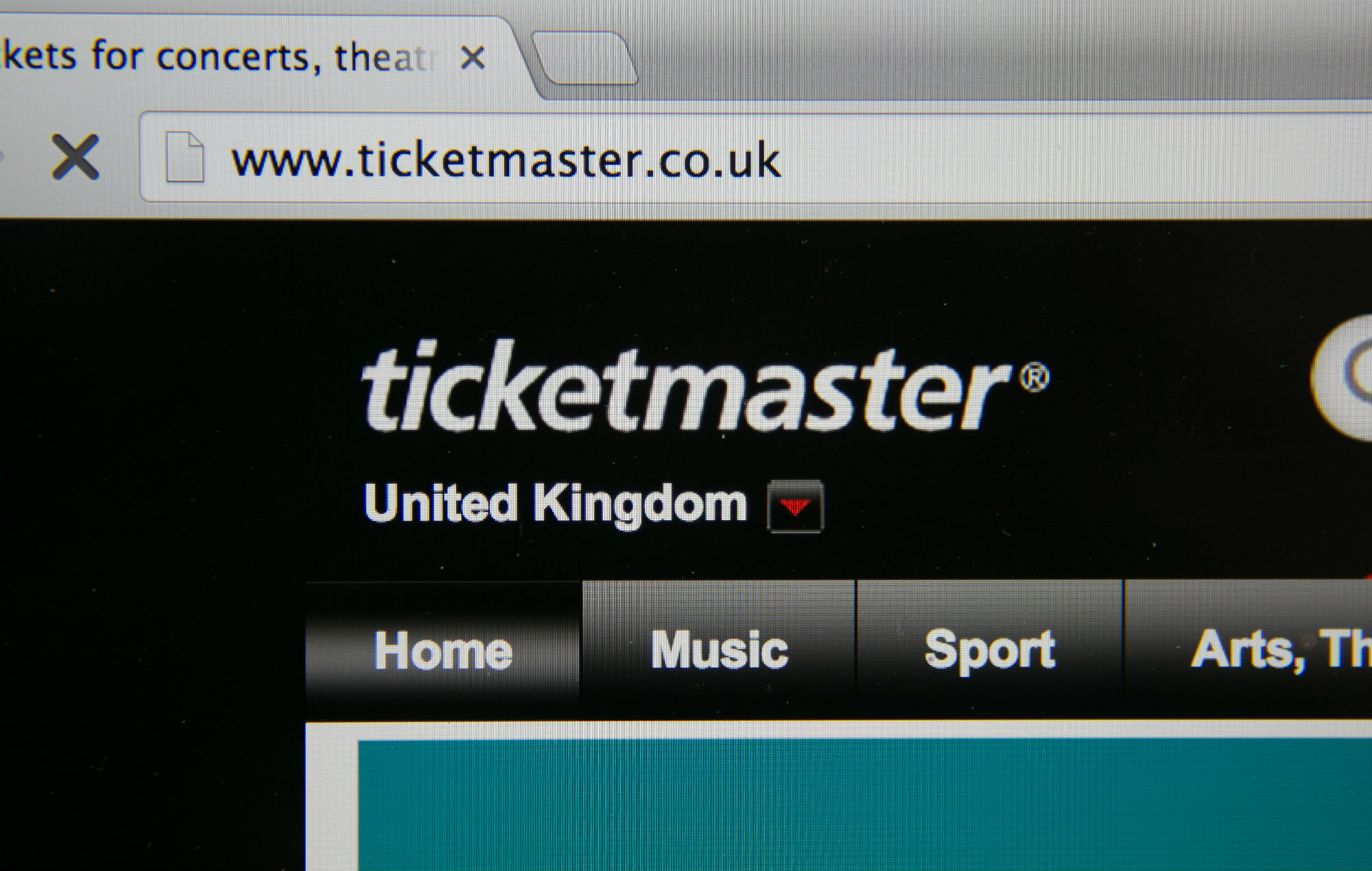 Music Interview
Live Nation and Ticketmaster look to enforce laws against touts and scalping websites
Live Nation and Ticketmaster have called on Congress to pass legislation that will target the secondary ticket market and penalise touts more harshly.
Amid current interest in their operations within US politics in recent months, the company gave a statement that set out five key proposals to improve the regulation of the ticketing business.
"If there's any chance of improving ticketing for fans and artists, we all need to focus on the facts," began Live Nation's statement.
"In the last few weeks alone," it went on, "we've submitted more than 35 pages of information to provide greater context and transparency to policymakers on the realities of the industry.
"These include the fact that this industry is more competitive than ever, Ticketmaster has actually lost market share since the 2010 merger, not gained it; and that venues set and keep most of the fees associated with tickets and are increasingly taking an ever-larger share."
Live Nation stressed that it supported an industry-wide move to "all-in pricing", where ticketing platforms declare the price of a ticket including all and any fees upfront. This would arguably need to be achieved through regulation to ensure companies that voluntarily adopt all-in pricing aren't disadvantaged by looking more expensive in advertising and search engine listings.
President Joe Biden recently called on ticketing companies to limit such fees, often called "junk fees", that are added to ticket prices which he said "can easily add hundreds of bucks to a family's nights out".
The company also suggested the primary problem in the ticketing market was touts. "We believe that policymakers would benefit from asking more questions about the chaos caused by scalpers and the resale-first side of the industry," the statement concluded. "We remain committed to working with lawmakers on developing reforms that will benefit fans and artists including those outlined in a Fair Ticketing Act."
The Fair Ticketing Act would involve expanding existing rules banning touts from buying up tickets from primary sites using bots, a ban on speculative selling (where touts advertise tickets they haven't acquired yet) and cracking down on resale sites that don't enforce those rules or respect an artist's preferences regarding how they sell their tickets.
Live Nation has also proposed that artists should decide re-sale rules for their shows, suggesting lawmakers should "protect artists' ability to use face-value exchanges and limited transfer to keep pricing lower for fans, and prevent scalpers from exploiting fans."
"We already follow many of these common sense policies and are ready to make additional changes, but we can't do it alone," Live Nation said yesterday. "We need the entire industry and policymakers to stand up for fans and artists."
Live Nation and Ticketmaster were the subject of a recent hearing in the US Congress which examined the issues with the ticketing market that contributed to a well-publicised fiasco relating to the pre-sale of Taylor Swift's upcoming 'Eras' tour.
Tickets for the tour went on sale in November and saw thousands of fans reporting lengthy wait times, website outages, and hyper-inflated prices on resale sites (including Ticketmaster's own). The ticketing company later admitted it buckled under the "historically unprecedented demand" they faced from Swift's fans before cancelling the general sale.