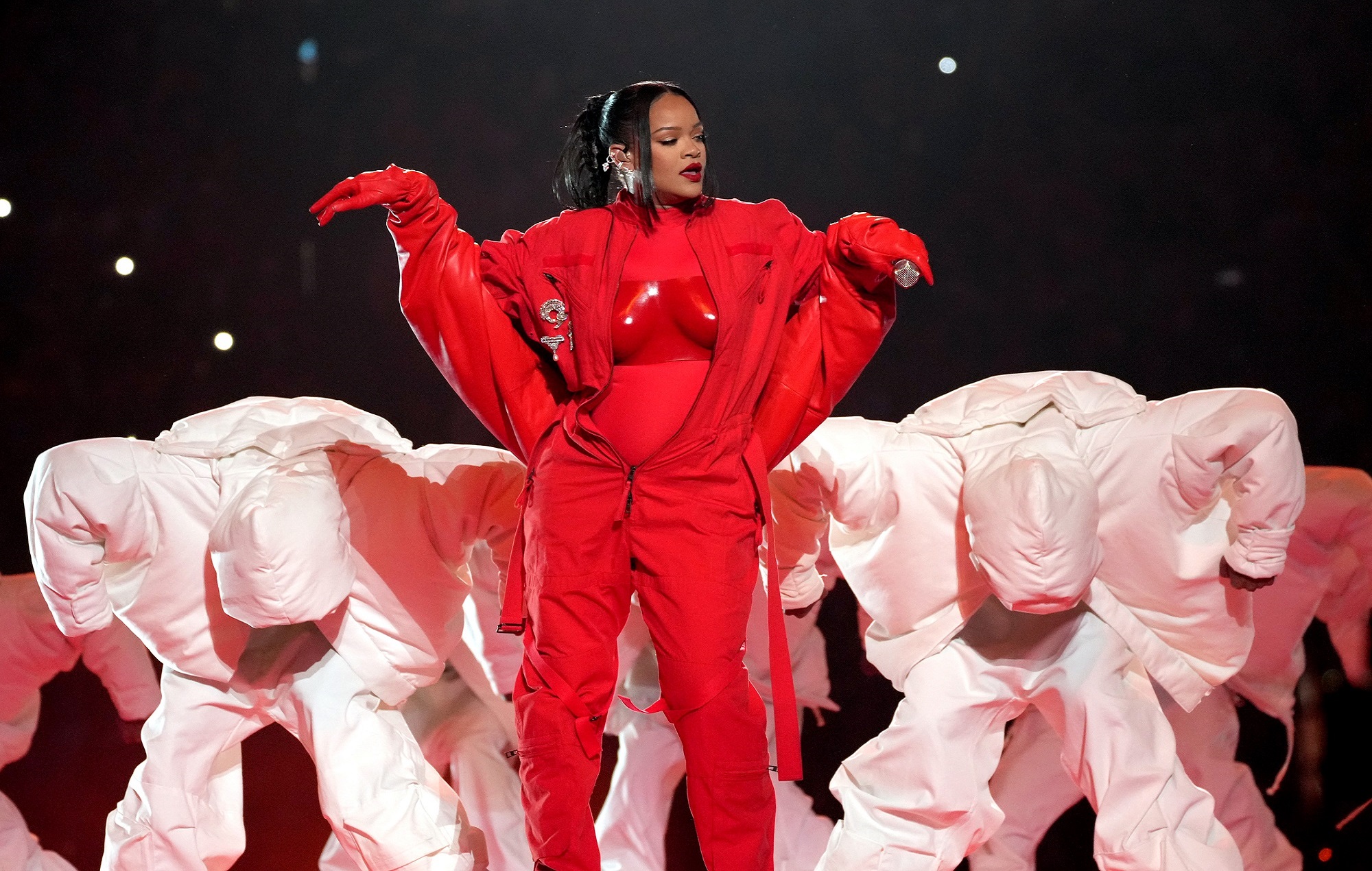 Music Interview
Kansas City Chiefs' coach barred them from watching Rihanna's Super Bowl halftime show, says quarterback
According to a new interview with quarterback Patrick Mahomes, the Kansas City Chiefs' coach threatened to bench any player who went to watch Rihanna's lauded Super Bowl halftime show.
The Chiefs wound up winning the big game – beating the Philadelphia Eagles by just three points (with a total of 38 against the Eagles' 35) – while Rihanna's short set drew in 118.7million viewers, making it the second most-watched halftime show in Super Bowl history (Katy Perry's 2015 appearance topped 121million).
But in the pursuit of keeping their eyes on the prize, Mahomes told Jimmy Kimmel, the Chiefs weren't allowed to watch the pop star slay hits like 'Rude Boy' and 'Umbrella'. "I heard [the show] was great," the quarterback said during his recent appearance on Jimmy Kimmel Live, "but coach [Andy] Reid told us, he said, 'If you go out to watch the performance, just keep walking, because you're not playing the rest of the game.'"
Kimmel then referenced the news that Rihanna is pregnant – a revelation made apparent during her Super Bowl performance – suggesting that she should name the child after Mahomes. "My name was taken by my son, Patrick Lavon Mahomes III," the latter replied, "so I don't know if that name is still allowed. She has to pick up another one."
Have a look at the full interview below:
[embedded content]
Rihanna's appearance at this year's Super Bowl was critically acclaimed, but also found fans in fellow pop titans like Adele. Donald Trump was among the show's few critics, while Metallica jokingly complained that they weren't asked to join Rihanna for the performance (which according to the artist herself, went through nearly 40 setlist revisions).
Viewers had a field day with the show, too, with some comparing its stage setup to Super Smash Bros, and others paying their dues to its scene-stealing sign language interpreter.
In an interview about the show, Rihanna said of its significance: "There's still a lot of mending [to the cultural system and society around the Super Bowl] to be done in my eyes. But it's powerful to break those doors and have representation at such a high, high level and a consistent level."
She also teased that her comeback album should be just around the corner, saying it will be "ridiculous" if it doesn't get released this year.