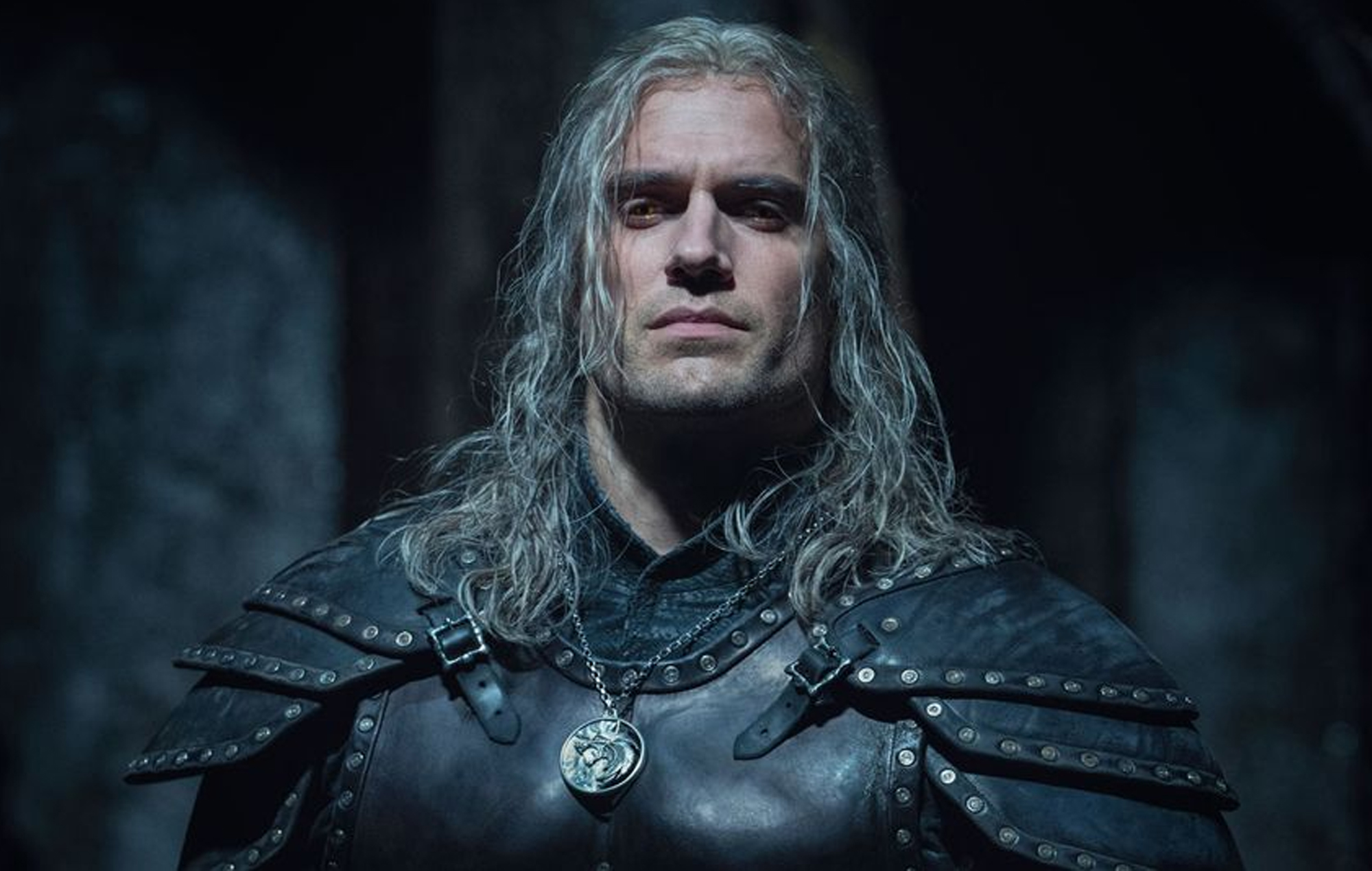 Music Interview
Fans react to first look at Henry Cavill's final 'Witcher' season: "He can never be replaced"
Fans have been reacting to a first look image of Henry Cavill in the upcoming new season of the The Witcher. 
Taking to Instagram last October, Cavill revealed that he would be stepping down from his role in the show and "passing the torch" onto actor Liam Hemsworth.
Announcing the news, Cavill wrote: "My journey as Geralt of Rivia has been filled with both monsters and adventures, and alas, I will be laying down my medallion and my swords for Season 4.
"In my stead, the fantastic Mr Liam Hemsworth will be taking up the mantle of the White Wolf. As with the greatest of literary characters, I pass the torch with reverence for the time spent embodying Geralt and enthusiasm to see Liam's take on this most fascinating and nuanced of men."
He concluded: "Liam, good sir, this character has such a wonderful depth to him, enjoy diving in and seeing what you can find."
Now, as a first look image from the new season has been shared by Netflix, fans on social media are already lamenting the upcoming loss of Cavill from the show, with some saying it will "never be the same without him." Some are also predicting this will be the show's final season.
One fan wrote: "Henry Cavill was this show", while another added: "sad to know this will be the last good season."
A third fan said: "he can never be replaced," while another said: "I'll only be watching this season for Henry Cavill."
You can see some of the fan reaction here:
Henry Cavill was this show.

— Weight Loss💎🍿🦍🚀 (@PEwithJoe) April 24, 2023
Sad to know this will be the last good season

— AztkSmooth (@AztkSmooth) April 24, 2023
Can't wait

— It's always munira 🦖 (@muniraalmuneef) April 24, 2023
he will never be replaced. 🫡 pic.twitter.com/JEc4FMEf9i

— Vore (@Xerukal) April 24, 2023
I won't even bother myself to check any episode from season 4 if it ever happens. The second season was already quite controversial and I'll be only watching this season for Henry Cavill.

— Ece Wayne (@ecewayne99) April 24, 2023
Henry is perfect as Geralt, show runner and writers have desecrated the source material and to top it off you hired Hemsworth Jr to replace Henry. You'll be lucky to even start filming Season 4

— MAC_DMG (@MACDMG1) April 24, 2023
I'll watch the season for Henry but after that The Witcher doesn't exist for me anymore. Like someone said, in my eyes, this is the final season. 💁

— Balalaika (@balalaikagames1) April 24, 2023
The show is done after this season with no Cavill. What's the point.

— Alan Currie (he/him) (@AlanCurrieEMT) April 24, 2023
Speaking about taking over from Cavill, Hemsworth said last year: "As a Witcher fan I'm over the moon about the opportunity to play Geralt of Rivia. Henry Cavill has been an incredible Geralt, and I'm honoured that he's handing me the reins and allowing me to take up the White Wolf's blades for the next chapter of his adventure.
"Henry, I've been a fan of yours for years and was inspired by what you brought to this beloved character. I may have some big boots to fill, but I'm truly excited to be stepping into The Witcher world."
The synopsis for the third series of the show reads: "As monarchs, mages, and beasts of the Continent compete to capture her, Geralt takes Ciri of Cintra into hiding, determined to protect his newly-reunited family against those who threaten to destroy it.
"Entrusted with Ciri's magical training, Yennefer leads them to the protected fortress of Aretuza, where she hopes to discover more about the girl's untapped powers; instead, they discover they've landed in a battlefield of political corruption, dark magic, and treachery. They must fight back, put everything on the line — or risk losing each other forever."
Alongside Cavill, The Witcher season three will see Freya Allan and Anya Chalotra return as Ciri and Yennefer respectively. New cast additions include Robbie Amell, Meng'er Zhang, Hugh Skinner and Christelle Elwin.
The Witcher season three will arrive this summer.