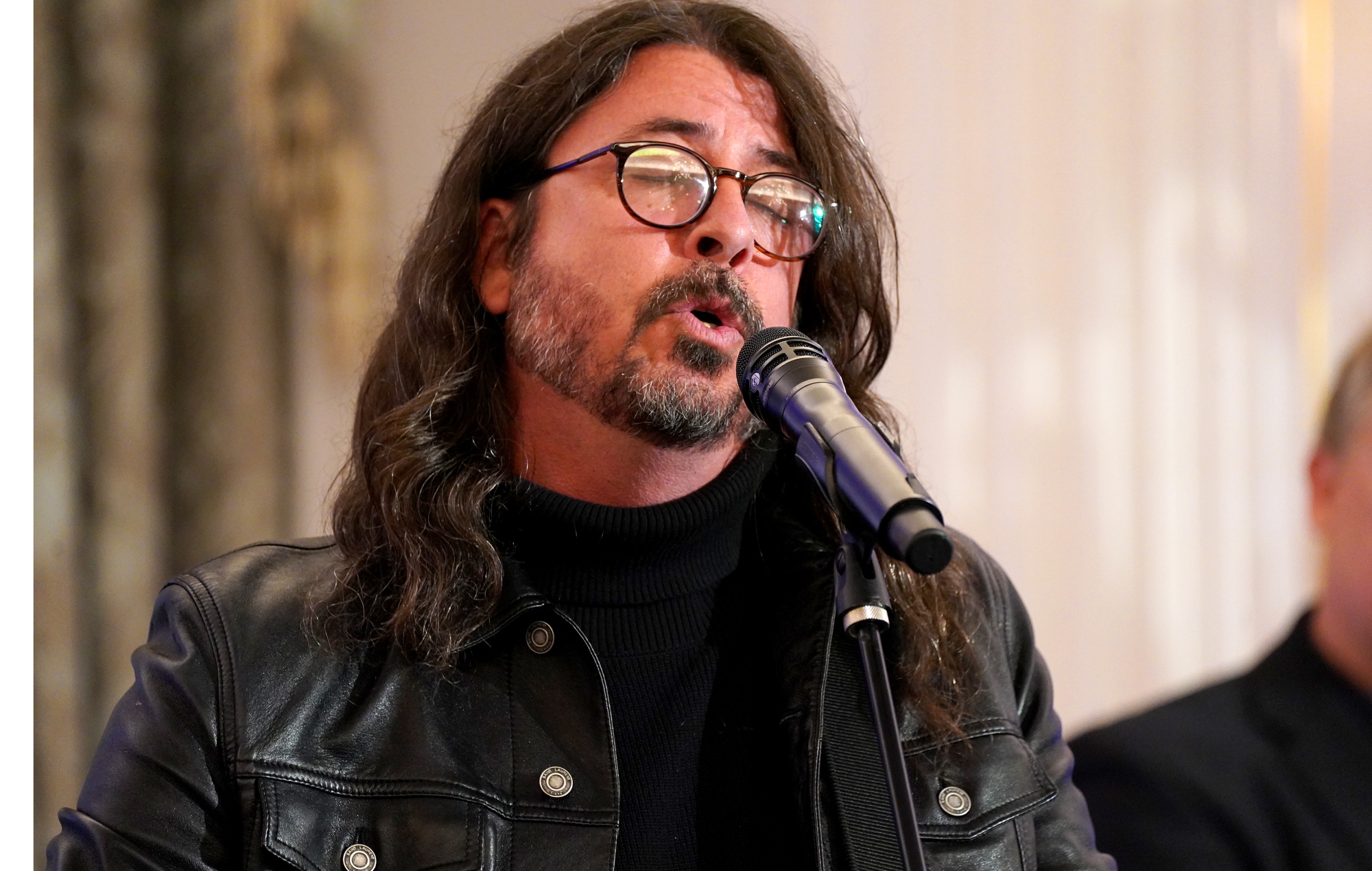 Music Interview
Dave Grohl shares feelings about whether Nirvana sold out: "I didn't feel personally conflicted"
Dave Grohl, Krist Novoselic and Steve Albini have addressed claims that Nirvana's success conflicted with their punk roots.
The trio are due to appear on Conan O'Brien's podcast Conan Needs A Friend, where their episode will be released on Monday (October 23). In an exclusive preview clip from Billboard, they discussed the 30th anniversary of 'In Utero', where O'Brien asked whether the band's success went against their DIY punk background.
In response, producer Albini said he had often encountered this criticism from people "outside the culture of punk", saying: "I have never experienced that genuinely from anybody in the punk scene that wasn't purely an expression of jealousy." He continued: "on the whole, Nirvana's fans wanted Nirvana to become successful and self-sustaining and beloved."
Grohl also chimed in to give his thoughts on navigating Nirvana's success. "Before we made the record 'Nevermind' we were pretty much living in squalor," he said, describing the tiny "fucking disgusting" apartment he shared with frontman Kurt Cobain covered in "corndog sticks" and "cigarettes". "I would have done anything to have my own apartment and to be able to do that through making music."
[embedded content]
"I know that the transition happened quickly, but you didn't just wind up with 1 milllion dollars in your mailbox the next day," he joked.
The Nirvana drummer also went on to say he didn't feel "conflicted" or "shame" for paying off his mother's house or buying her a car with the band's money. "I think the reason why I didn't feel personally conflicted was because I knew the band hadn't done anything outside of our true selves to get there," Grohl told O'Brien.
NME recently sat down with Novoselic to talk about the legacy of 'In Utero', where the bassist discussed a potential Nirvana reunion: "I'd like to. I always love. There was a time after Kurt died when I said to myself, 'I'm never going to play these songs again'. That was part of the grief I went through. We don't want to overdo it, we try to make it special and be grateful.
"When the opportunity comes, we do it if it feels right. In the meantime, we just remember Kurt and do our thing."
Nirvana is also set to release a 30th anniversary reissue of the seminal album, which you can pre-order/pre-save here. The album, which will drop on October 27, will feature over 50 unreleased tracks from the landmark Seattle grunge band.