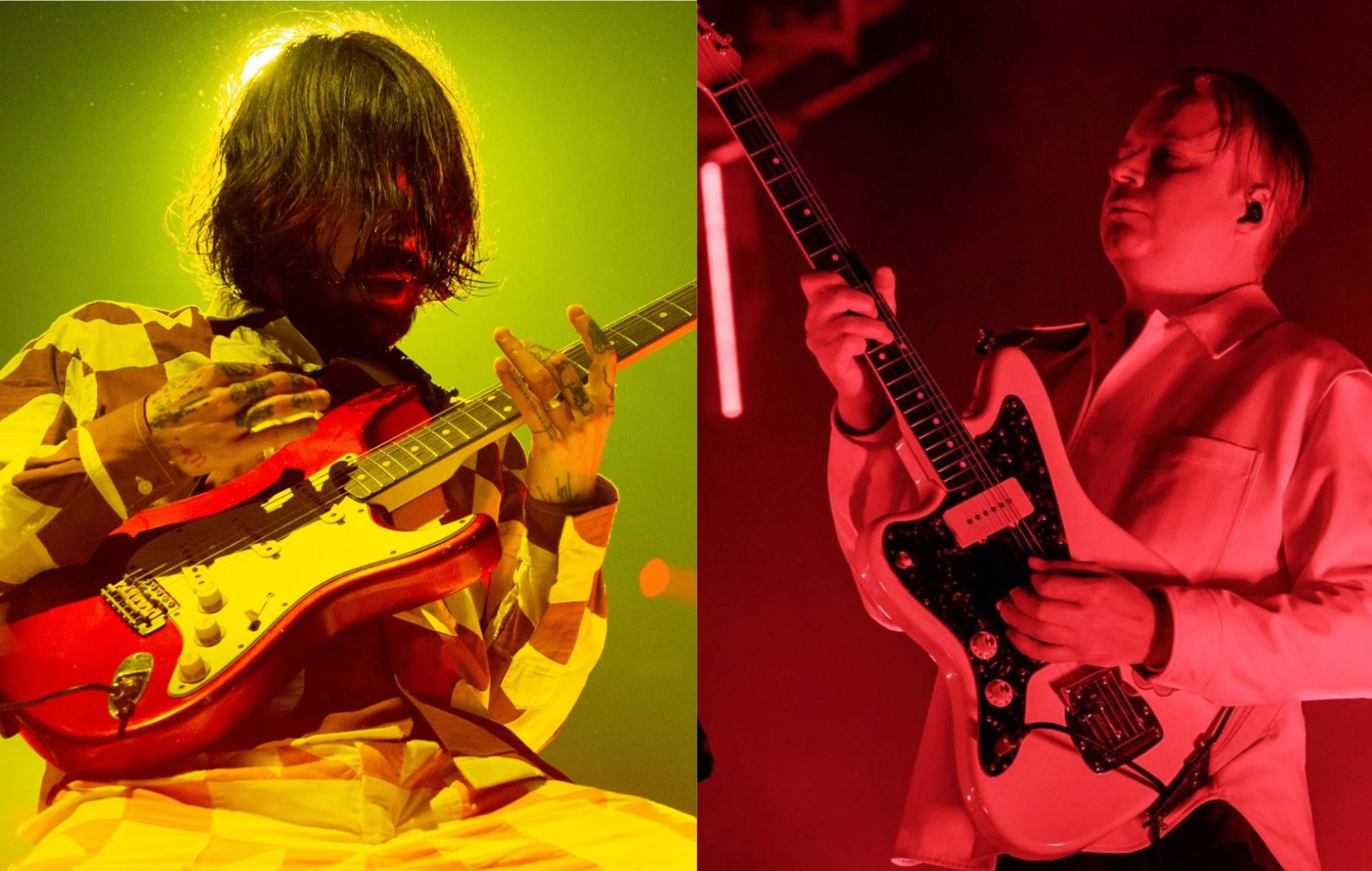 Music Interview
Biffy Clyro's Simon Neil's new side project Empire State Bastard share blistering teaser of new music
Biffy Clyro frontman Simon Neil's new side project Empire State Bastard have shared their first teaser of music.
The project, which also includes Biffy's touring guitarist Mike Vennart, posted a short clip on Instagram today (February 24), which you can listen to below.
Neil previously spoke about the project during an In Conversation video chat with NME, where he said he had four albums lined up with Biffy Clyro, Marmaduke Duke, Empire State Bastard and Tippie Toes.
He said at the time: "We've got the new Biffy record, Marmaduke Duke's 'Death Of The Duke', then we've got Tippie Toes which is a mong-ageddon drone project where you can just take some valium and chill out, and then a grindcore extreme metal album called 'Empire State Bastard'. Honestly, it's the one thing getting me through not touring – just knowing I can spend the year making new music."
Neil continued: "I like putting myself in these positions where I'm like, 'I should never be doing this, so this is what I'm going to do'. I don't just want to do the same shit. Every time between records, I want to do something that's fucked up and off the wall. It brings me back to Biffy and I'm more in love with it now than I've ever been."
Other than Biffy Clyro's 2021 album 'The Myth Of The Happily Ever After' none of the other records have yet surfaced.
But ESB have already announced they are set to appear at French metal festival Hellfest alongside the likes of Kiss, Mötley Crüe, Iron Maiden and Slipknot in Clisson from June 15-18. You can find more information on tickets here.
[embedded content]
They have since been confirmed for three UK festival performances at Download Festival, ArcTanGent and 2000Trees over the summer.
For more information on the band head here.