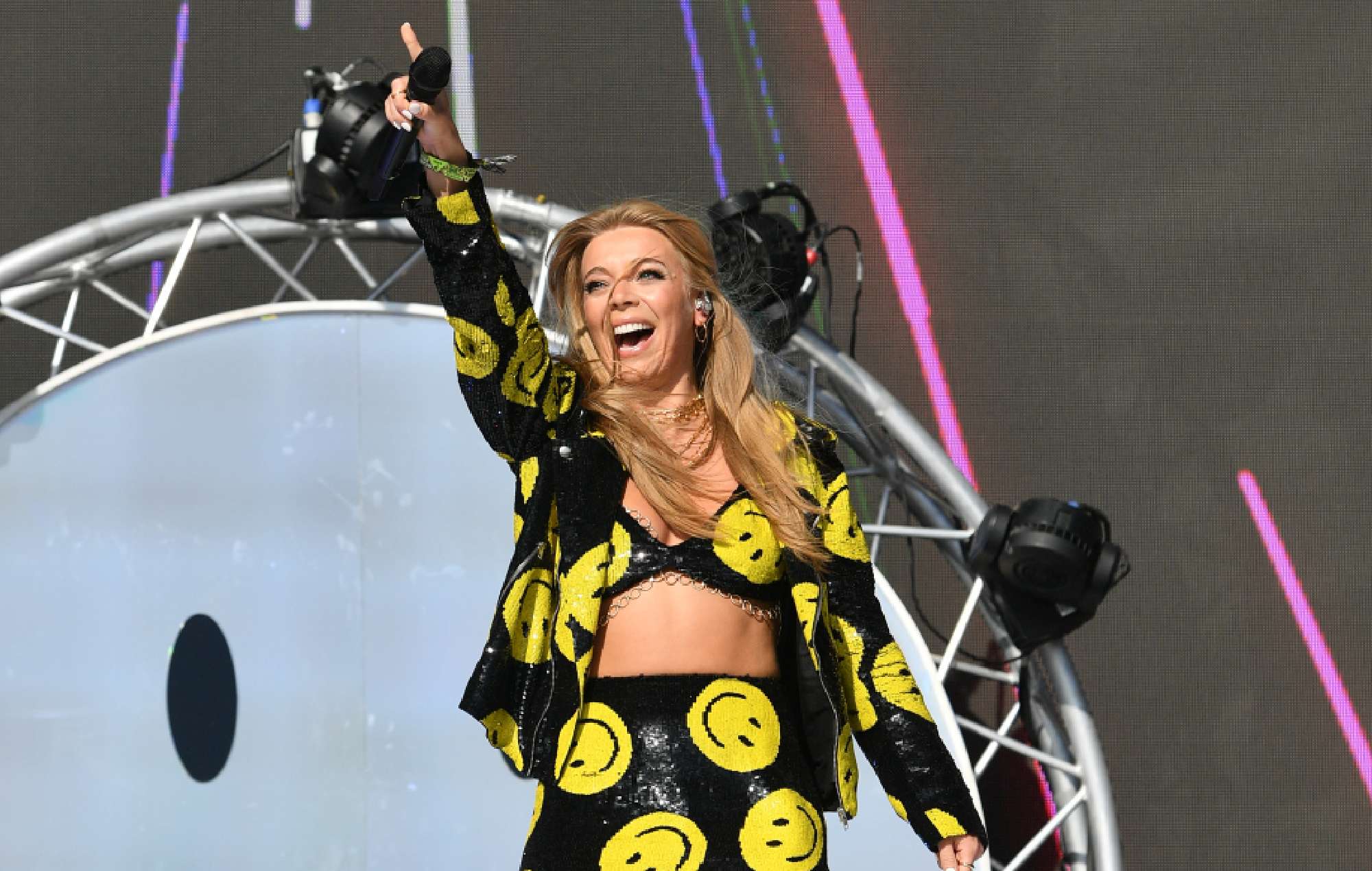 Music Interview
Becky Hill and Chase & Status collaborate on new single 'Disconnect'
Becky Hill has shared new drum 'n' bass single 'Disconnect' produced by Chase & Status – check it out below.
The track is a high-energy, "true dance floor record" written alongside long-time collaborator Karen Poole and drum 'n' bass artist Emily Makis. It follows May release 'Side Effects', which marked Hill's first solo single in over a year.
"A decade on from 'Afterglow' and I honestly didn't think that I'd be able to do it again, but I have never been more excited about a drum 'n' bass tune like I am about 'Disconnect'," Hill said of the new song in a statement.
"It's a true dance floor record that tows the line between the rave and the radio, and to be working with the likes of Chase & Status, who I have dreamed of working with since I was a teenager, is a real moment for me. It's been going off at festivals over the last few months and I can't wait for everyone to have it for themselves. I'm so proud of this one."
Check out 'Disconnect' below.
[embedded content]
Elaborating on the track on Instagram, Hill wrote: "Never been so excited for a song to come out as I have been with DISCONNECT! A teenage dream of mine to work with the absolute legends @chaseandstatus & I'm so glad this was the tune to do it!
"Shouts to @kazpoole @emilymakis & @iamhouseofel for helping me create this
one. After a long day of struggles we finally found the banger we were tryna write! i hope u love it as much as i do, LOVE TO MY DNB CREW. She's back baby!"
In a recent interview with BBC Radio 1, Hill said she met Chase & Status at the Big Weekend in Coventry last year.
"They're incredible in the studio, they're one of the godfathers of drum 'n' bass and the fore frontrunners and pushers of the scene, and it has been a massive honour to be in the studio with them," she said.
Hill performed on The Other Stage at Glastonbury Festival last month, which she said was "something I'd worked towards & dreamed of my entire life" in a social post. She added: "A core memory has been installed & it will stay with me for the rest of my days."