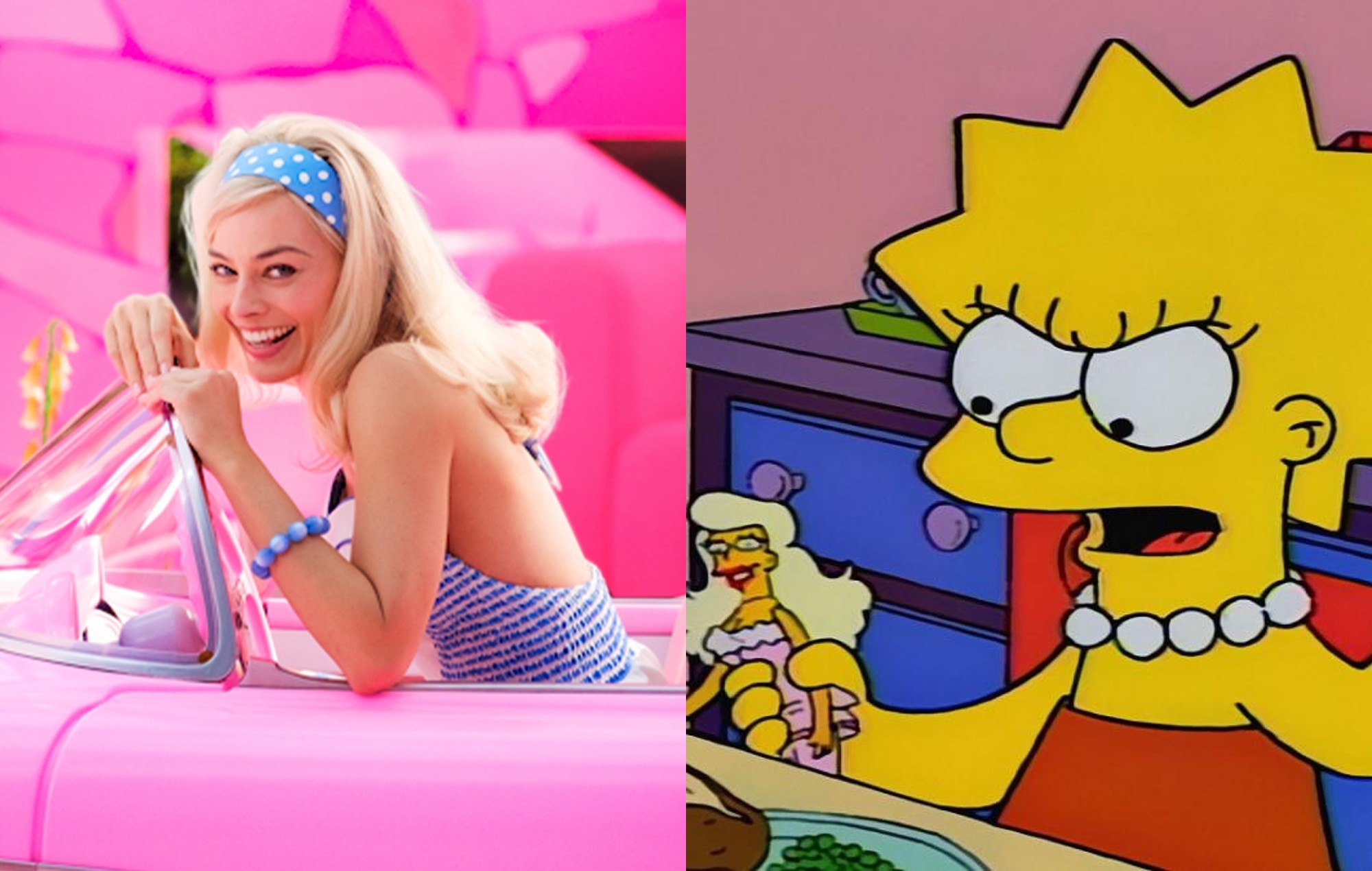 Music Interview
'Barbie' is "modern answer" to Malibu Stacy episode, say 'The Simpsons' writers
The Simpsons writers have remarked on the plot similarities between episode Lisa vs. Malibu Stacy and Greta Gerwig's Barbie.
In the episode, which aired in February 1994, Lisa challenges the creators of Malibu Stacy (Springfield's equivalent of Barbie) to create a less sexist doll, which results in the development of Lisa Lionheart, a doll designed to positively influence young girls.
As noted by Vanity Fair in an interview with the episode's writers Josh Weinstein and Bill Oakley, it shares many themes with the live-action Barbie. In the film, Barbie (Margot Robbie) becomes aware of the real world and questions whether she's been a positive influence on young girls who have idolised her over the decades.
Speaking to the outlet, Weinstein attributes any similarities to the cyclical nature of issues resurfacing in culture. "It sounds like it's the modern answer to questions asked 30 years ago," he says about 2023's Barbie.
The film's release this month also coincides with the 30th anniversary of the episode's first cast rehearsal on July 15, 1993. "We had the table read for this episode exactly 30 years ago this week," Weinstein added.
Speaking about the episode, Oakley said: "There's hundreds of Simpsons episodes that don't stick in people's minds, many of them excellent. But that one seems to. It particularly seems to resonate with women, I would say. When I meet a female Simpsons fan, that is often the one they cite as their favourite."
Alongside Robbie, Barbie's ensemble cast includes Ryan Gosling, America Ferrera, Simu Liu, Kate McKinnon, Issa Rae, Rhea Perlman and Will Ferrell.
In a four-star review of the film, NME wrote: "What follows is a nuanced, rose-tinted comedy adventure, set to a stonking pop soundtrack featuring Lizzo and Billie Eilish, that somehow lives up to the immense hype. To borrow a pun from Ken's coolest jacket (out of a long lineup), Barbie is more than 'kenough'."