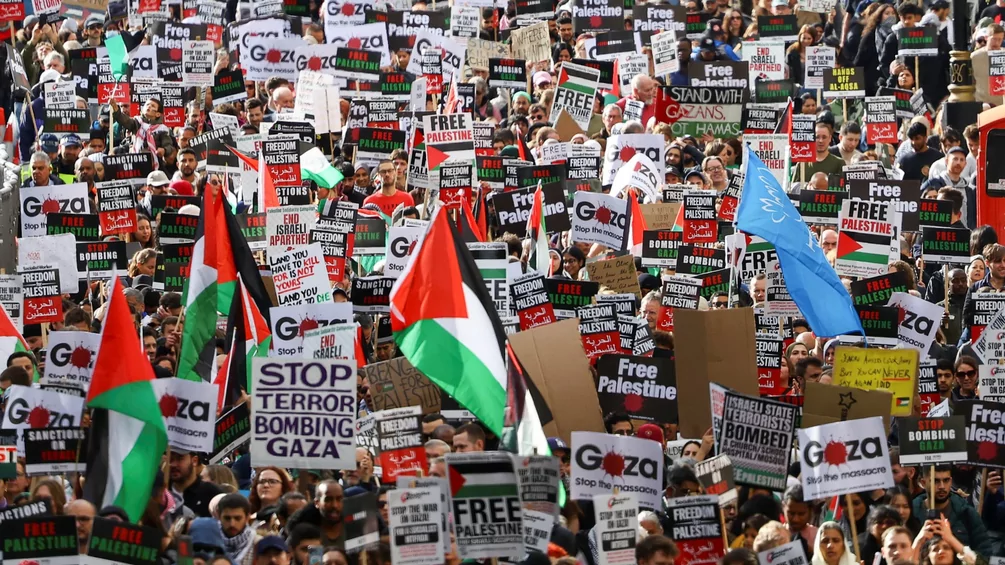 Latest
Gaza humanitarian crisis: fundraising electronic music compilations, tracks and EPs to support
Updated 10th November
A number of musicians and record labels have been releasing music via Bandcamp in an effort to raise funds for charities working to support innocent civilians impacted by the ongoing humanitarian crisis in Gaza.
The area has been under a "complete siege" since 9th October, two days after Palestinian militant group Hamas launched a string of attacks on Israel, killing an estimated 1,400 people. 260 people were killed in an attack on the psytrance festival Supernova, with more still missing or being held hostage. 
The besieged Palestinian territory's access to electricity, food and water supplies was cut off by the Israeli Government some days after Hamas' attack, impacting a population of 2.3 million people, nearly half of whom are children. Israel has since bombarded Gaza with deadly air attacks and launched a ground invasion. The number of Palestinians killed in Gaza has now passed 10,000, according to Gaza's Health Ministry [via Al Jazeera].
More than 800 scholars and practitioners of international law, conflict studies and genocide studies signed an open letter on 15th October warning of "the possibility of the crime of genocide being perpetrated by Israeli forces against Palestinians in the Gaza Strip"
Hundreds of electronic musicians and DJs recently signed an open letter in solidarity with Palestine as part of the Ravers For Palestine movement. The letter – which had the support of signees such as Ross From Friends, Objekt, Shannen SP and Tash LC, among many others – is one of a number of open letters and campaigns shared by cultural figures in recent weeks amid the continued humanitarian crisis in Gaza.
Below, we've rounded up a number of electronic music releases – covering compilations, EPs and tracks – which have recently been made available on Bandcamp to raise money for charities such as Doctors Without Borders, PCRF, UN Relief and Works Agency for Palestine and Medical Aid for Palestinians.
Various Artists 'Rise Up: BDS Mixtape Vol. 2'
"From Palestine to New York to Hawai'i, club banger to rock to hip-hop, BDS Mixtape Volume 2 is a call to artists and audiences to Rise Up for Palestinian freedom – and the response resounds: a declaration of the deep knowledge that none of us is free until all of us are free."