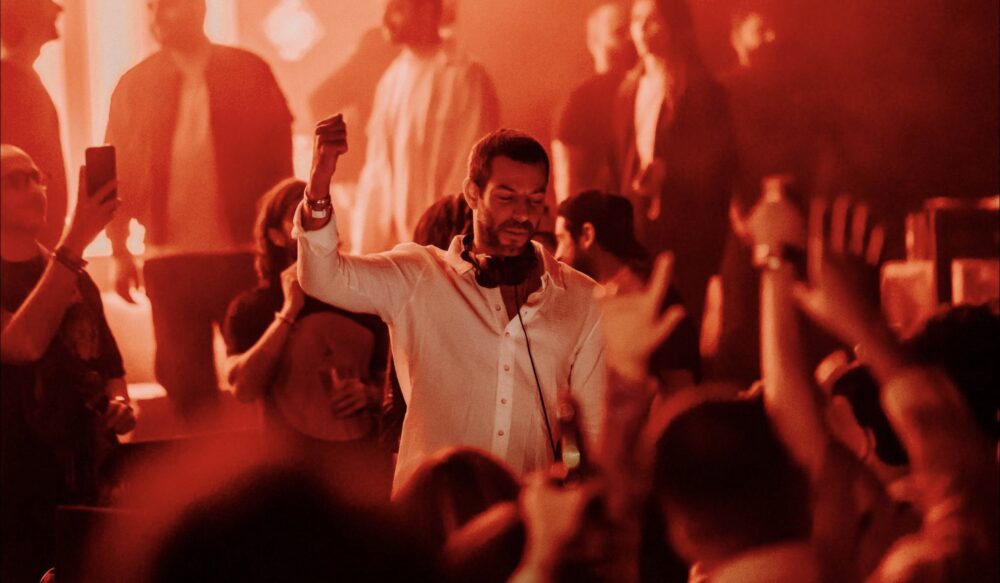 The mesmerizing beats, the enchanting atmosphere, and the electrifying connection between the audience and the artist: welcome to the world of DJ and producer Komashov. His meteoric rise in the music industry is no mere coincidence; it's the result of a unique sound, unparalleled experiences, and an unwavering passion for music.
From a young age, Komashov was immersed in a melodic environment that ignited a thirst for music within him. Attending countless parties and music festivals, he grew up in awe of the DJs who could make people laugh, cry, and dance through their carefully curated musical experiences. These magical moments inspired him to embark on his own journey to become a DJ and producer.
Now, having achieved notable success, Komashov continues to rise, fueled by an insatiable desire to grow and perfect his craft. He understands the importance of distinguishing his musical signature while also adapting to the ever-changing landscape of the industry. The result? A unique blend of progressive afro house, progressive afro tech, melodic house, and disco that has his fans craving more.
As Elite Music News recently reported, one of the key factors that set Komashov apart from his contemporaries is his innate ability to feel and connect with his audience. He creates an emotional bond with the crowd, taking them on a rollercoaster ride of emotions through his music. Each performance and newly produced track represents a milestone in his journey, a testament to the unwavering passion and hard work he pours into his art.
Drawing inspiration from musical giants like Coldplay, U2, Space Motion, Notre Dame, Calussa, and Blondish, Komashov weaves a rich tapestry of sounds that resonate with his listeners. His musical style is a reflection of his diverse influences, resulting in an unforgettable experience that keeps his fans coming back for more.
As we delve deeper into 2023, what can we expect from Komashov? The enigmatic DJ and producer promises a slew of new projects and releases on the horizon. With new tunes dropping in December 2022 and January 2023, fans can eagerly anticipate even more genre-defying masterpieces from this talented artist.
Komashov's vision for the future is clear: to continue his meteoric rise while spreading his signature sound and captivating productions worldwide. He sees himself performing at the world's biggest events, maintaining a strong work ethic, and enjoying the fruits of his labor, all while staying true to his passion for music.
In a world where music is often seen as just another commodity, Komashov stands out as a true artist who understands the power of connection and emotion. His meteoric rise is not only the result of his exceptional talent but also of his genuine love for what he does. As he continues to soar to new heights, it's clear that the sky's the limit for this sensational DJ and producer.
EDMSauce recently interviewed Komashov and here's what he shared with our readers:
What inspired you to start your business or become involved in this industry?
Music is my life! I was always surrounded with music at home when I grew up and continue with it till today everyday. It was obviously a very big part of my life. When I saw big performances by dj's when i grew up i was always intrigued by them and wanted to be them and to be in their place. I saw them as magic creators that can make people happy, emotional or sad through their music picking at every given moment.  
What challenges or obstacles have you faced in your career or business, and how have you overcome them?
The biggest challenge to me was and still is  to grow as a DJ and as a producer, To understand and to shape myself right in the industry as well as to sharpen my specific color in the music in all my productions. Today I'm still in a process of getting better and better everyday but I'm with a much bigger knowledge and understanding of the crowd out there right now and for my production color.
What sets you apart from others in your industry, and what unique perspective do you bring to electronic music?
I think I'm different from others by the way I feel and connect to the room in my shows. I feel the crowd in a very strong way and I'm taking them on a journey to a place which they are looking to go to at the specific moment through my music.
What are some notable career highlights? 
Every new spot I'm performing at or a new track I'm finishing to produce is an accomplishment for me and another milestone in my journey.
Don't miss out on Komashov's thrilling musical journey! Connect with him on Instagram at @Komashov_official for the latest news, updates, and behind-the-scenes glimpses into his world. And be sure to immerse yourself in his captivating sound on SoundCloud. Your ears will thank you. Join the ever-growing community of fans experiencing the magic of Komashov's meteoric rise firsthand.