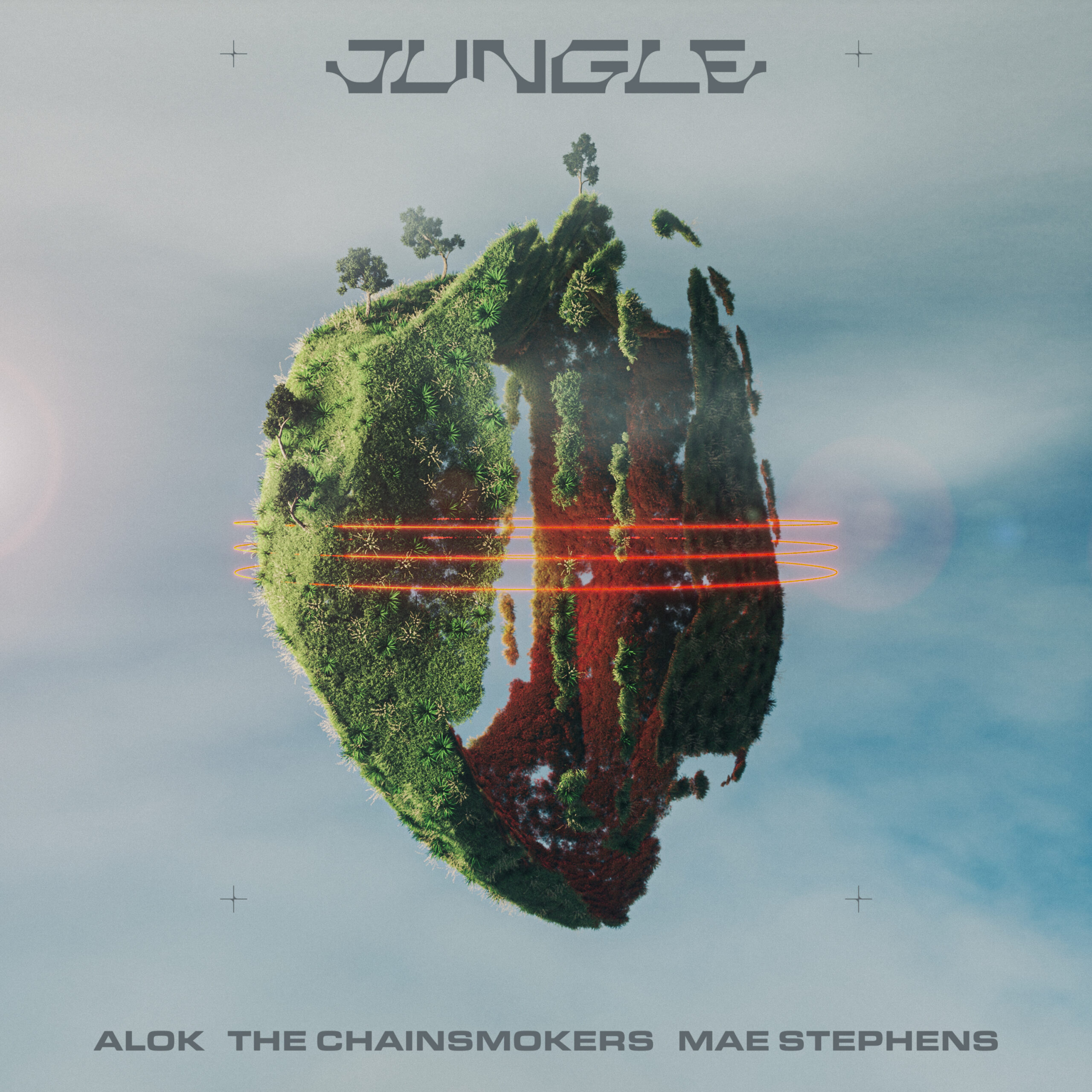 ALOK, popularly known for chart-topping collaborations with James Arthur, John Legend, Tove Lo, Ellie Goulding and Ava Max, has teamed up with chart topping duo The Chainsmokers and 20-year-old English singer & songwriter Mae Stephens, for their new single, "Jungle."
Featuring an addictive piano riff that will definitely be stuck in every listener's head and an all-star trio of artists who boast over 70 million monthly Spotify listeners combined, "Jungle" is set to be a smash single and is available now on all DSPs and streaming services HERE, with a live action sci-fi themed official music video featuring all three artists.
[embedded content]
The official music video for "Jungle" explores a new vision of the human experience through the eyes of outsiders. The clip follows three shapeshifting androids who crashland on earth through a lake and are chased by boats and guards. Fighting for survival with the universal instinct shared with animals in the jungle, they find safety by blending in with a crowd at a music festival and transforming into others around them. Through their various paths, they each experience different human emotions and pleasures. Featuring performances by ALOK, The Chainsmokers, and Mae Stephens and filmed onsite at IleSoniq Music Festival in Montreal, the live action music video delivers a captivating cinematic experience to accompany the all-star musical collaboration.
"Jungle has been in the works with The Chainsmokers for over a year now and I'm glad we finally found the right mixture. The addition of Mae was a perfect fit and the response we got premiering it at Tomorrowland in Belgium told us we were on to something special. I can't wait for everyone to hear the final product and to perform it all over the world." – ALOK
"We couldn't be more excited to be collaborating with Alok and Mae respectively. We have been friends and following Alok's work for years and always admired his shows and have been trying to find the right record for over 4 years. We were both picky because we wanted to make a record we could both perform at the biggest shows but also something that lent itself to a fan outside of the festivals. Mae is also just a brilliant up and coming artist and she absolutely nailed the vocal. Hopefully like Alok we will have 1,000,000 ppl at our future shows thanks to this collaboration." – The Chainsmokers
"I never imagined I would be working with the Chainsmokers and ALOK this time last year. As a starting artist I never imagined anything like this would happen. But they are so kind and it has been so awesome to be a part of this song and the video! The guys are amazing and performing with them was one of the best moments of my life." – Mae Stephens