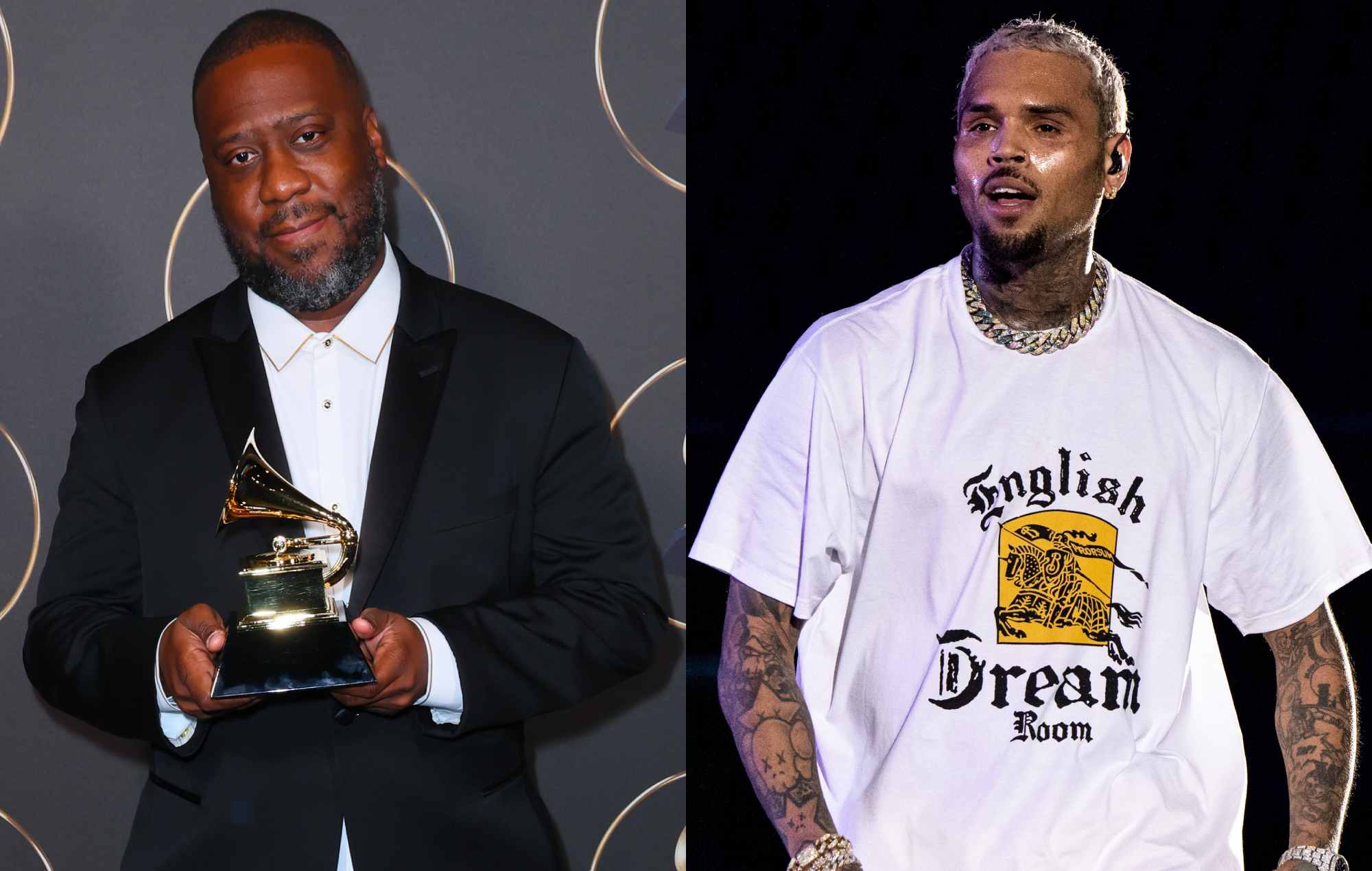 Music Interview
Robert Glasper put Chris Brown's Grammys insult on a shirt and sold it for charity
After being insulted by Chris Brown at this year's Grammy Awards, Robert Glasper responded by printing the insult on a shirt, promising to donate a portion of earnings to charity; now, the legendary pianist has confirmed those shirts are all sold out.
During this year's ceremony, Glasper won the Grammy for Best R&B Album at the hand of his 2022 record 'Black Radio III'. Brown took issue with the outcome – the controversial artist was nominated for his own 'Breezy' album – writing in an Instagram Story alongside a string of laughing emojis: "Y'all playing. Who da fuck is this? Who the fuck is Robert Glasper? I'ma keep kicking y'all ass respectfully."
Brown later apologised to Glasper, congratulating him for the win and assuring him that he was "not the intended target" of Brown's "really rude and mean" comments. But Glasper took the jab in stride nonetheless, poking fun at Brown by printing a run of shirts that read "WHO THE FUCK IS ROBERT GLASPER?" The 'O' in 'WHO', too, is cheekily subbed in with a laughing emoji.
The shirts went on sale last Friday (February 10), and managed to last just four days before they completely sold out. Confirming as much on Instagram, Glasper revealed that he plans to give "a portion of the proceeds from this shirt" to the Community Music Center of New Orleans, which he described as "a nonprofit created to share the music culture and music education in New Orleans, providing free music lessons to underserved youth".
"I can't thank y'all enough for supporting this cause," he wrote in closing.
'Black Radio III' arrived last February via Loma Vista, previewed by the Killer Mike-assisted 'Black Superhero'. A deluxe 'Supreme Edition' was later released in October; among the bonus tracks featured on it was 'Therapy Pt. 2', a collaboration with the late Mac Miller.