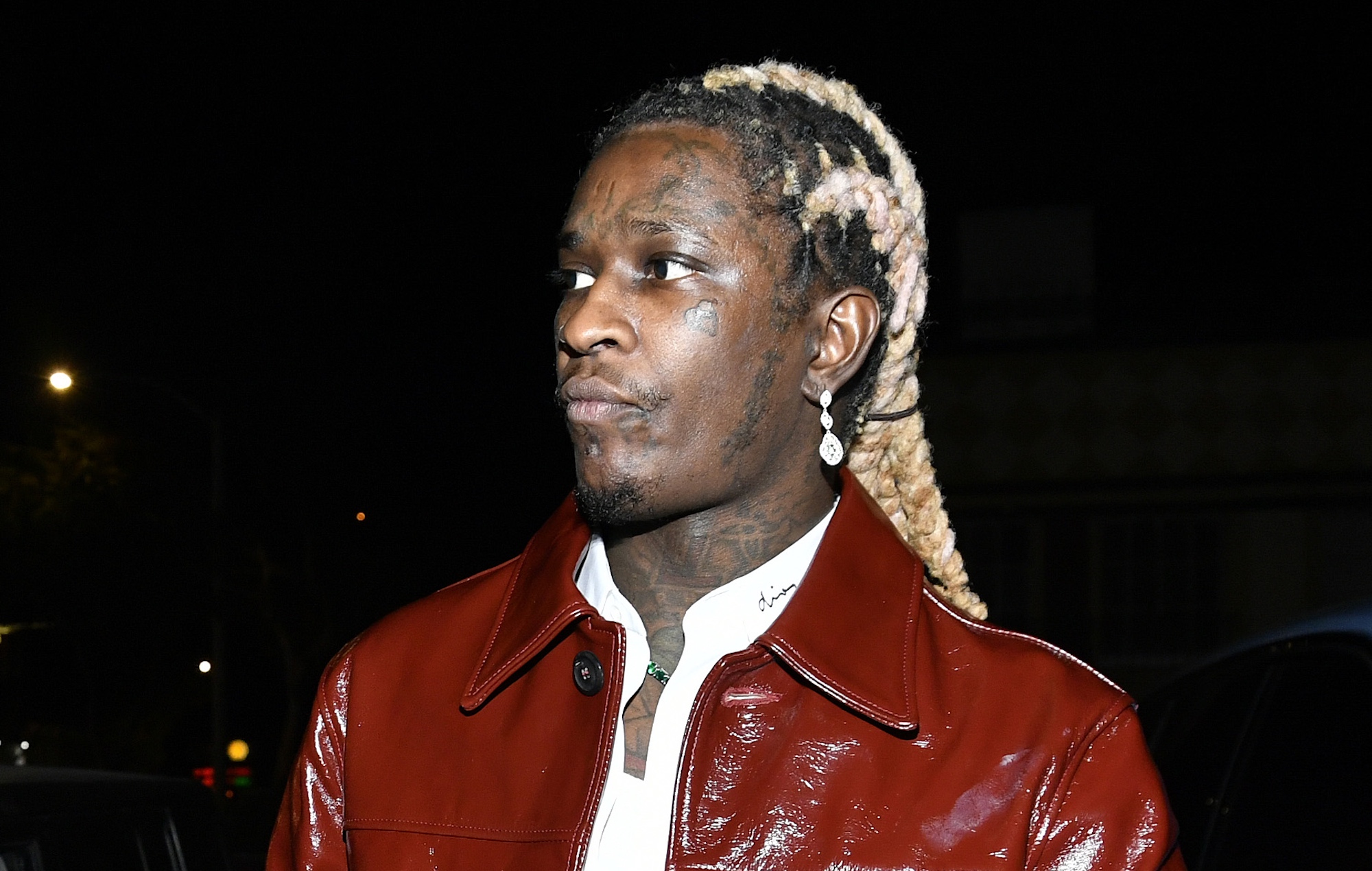 A Georgia judge has ruled that lyrics can be used in the current Young Thug case.
Young Thug (real name Jeffery Lamar Williams) was arrested back in May 2022 over two gang-related charges, and was later charged with seven additional felonies. He was arrested alongside Gunna, who are both involved with the musical collective YSL (Young Stoner Life). YSL has been accused of being "a criminal street gang" with conspiracy to violate the Racketeer Influenced and Corrupt Organizations Act (RICO). Both men have denied their charges, with Young Thug having his bail denied three times.
Gunna has since entered a negotiated plea, pleading guilty to one racketeering charge and maintaining his innocence on the same charge. He was sentenced to five years with one year commuted to time served and the rest suspended subject to probation conditions; he was released from prison in December 2022.
However, Young Thug's trial is still ongoing. In a new update on November 9, Judge Ural Glanville ruled that 17 lyrics can be used in the YSL case under certain conditions. NME have reached out to Young Thug's representatives for comment.
WSB-TV reported that Young Thug's attorney Brian Steel criticised the move as "targeting the right to free speech". Glanville rejected this argument, saying from the bench: "They're not prosecuting your clients because of the songs they wrote. They're using the songs to prove other things your clients may have been involved in. I don't think it's an attack on free speech."
The judge then formally ruled on Thursday morning (November 9) that lyrics could be used in the case, but that they would be "subject to a complete foundation being met and may be subject to other additional objections." Glanville also reportedly said it would be up to jurors to assess how much weight to give to the lyrics.
The use of lyrics as evidence is a controversial practise; in California last year, a law was passed to limit their use in criminal prosecutions. In a statement to Pitchfork, Songwriters of North America's Dina LaPolt said rap lyrics have been used "as a convenient way to inject racial bias and confusion into the criminal justice process.
"This legislation sets up important guardrails that will help courts hold prosecutors accountable and prevent them from criminalizing Black and Brown artistic expression."
The majority of the prosecutor's evidence in the YSL case was taken from Gunna and Young Thug's song lyrics in a 28-person grand jury indictment. In August 2022, Fulton County attorney Fanni Willis defended the use of lyrics in the court case, saying: "If you decide to admit your crimes over a beat, I'm gonna use it."
In response, it was reported in December that Young Thug hired hip-hop historians and "lyric experts" as witnesses in the January 2023 trial. Judge Glanville eventually read out the lyrics to 2016 track 'Slime Shit' as evidence.