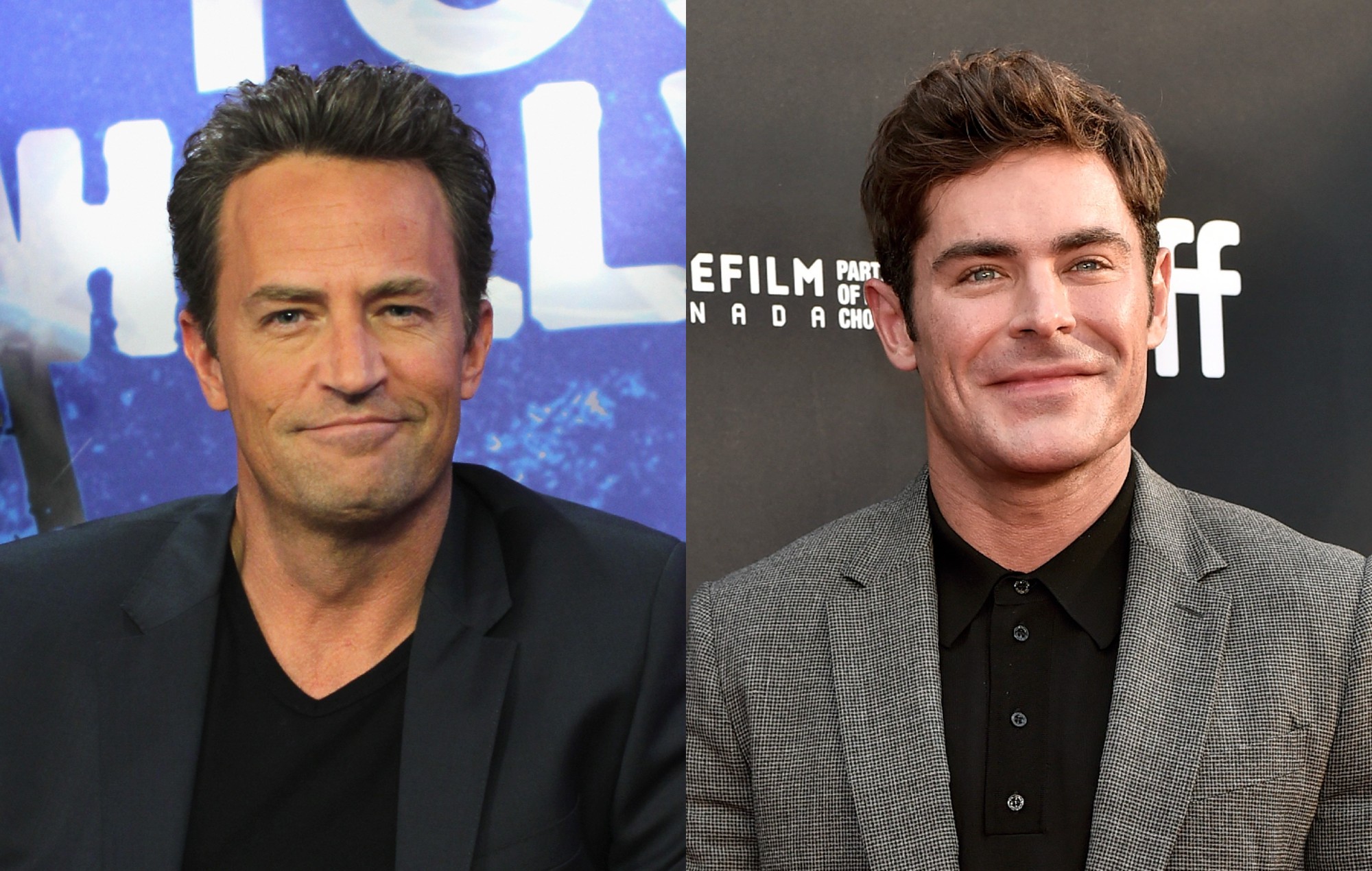 Music Interview
Matthew Perry was planning to ask Zac Efron to play him in a biopic before his death
Matthew Perry was planning to ask Zac Efron to play him in a biopic about his life, according to a friend of the late actor.
Athenna Crosby, who was pictured having lunch with Perry a day before his death, shared the Friends star's plans for the future in an interview with Entertainment Tonight.
"He said that he wanted to make a movie about his life," Crosby said. "And he had worked with Zac Efron in the past on a movie, and he said that he wanted Zac Efron to play him as a younger version [of himself] and that he was gonna ask him soon to do that.
"He was just looking forward to sharing more about his story and his recovery from addiction, and really championing that cause to help more people, so he was so optimistic and happy about everything that he wanted to do."
Perry and Efron previously starred together in 2009 comedy film 17 Again, where they played older and younger versions of the same character respectively.
[embedded content]
Crosby was pictured having lunch with Perry at Hotel Bel-Air on Friday October 27, a day before the actor was found dead aged 54 in his Los Angeles home. She explained that she sought to clear the air on the nature of their relationship after the pictures circulated online, stating that they were friends.
"I've met many [celebrities] in my lifetime and Matthew happened to be one I knew personally, so I was never going to say anything about that except we went to lunch on Friday and low and behold somebody had taken a photo of us without his or my knowledge and it's just been blowing up," Crosby said.
"People are speculating as to what he was doing that day before he died. And that's the only reason why I have to kind of clear the air now."
Friends co-creator Marta Kauffman recently recalled her last conversation with Perry two weeks before his death, describing him as being "happy and chipper".
"He didn't seem weighed down by anything," Kauffman told Today. "He was in a really good place, which is why this seems so unfair."
Following his death, results from an initial post-mortem were found to be "inconclusive" pending a toxicology report.