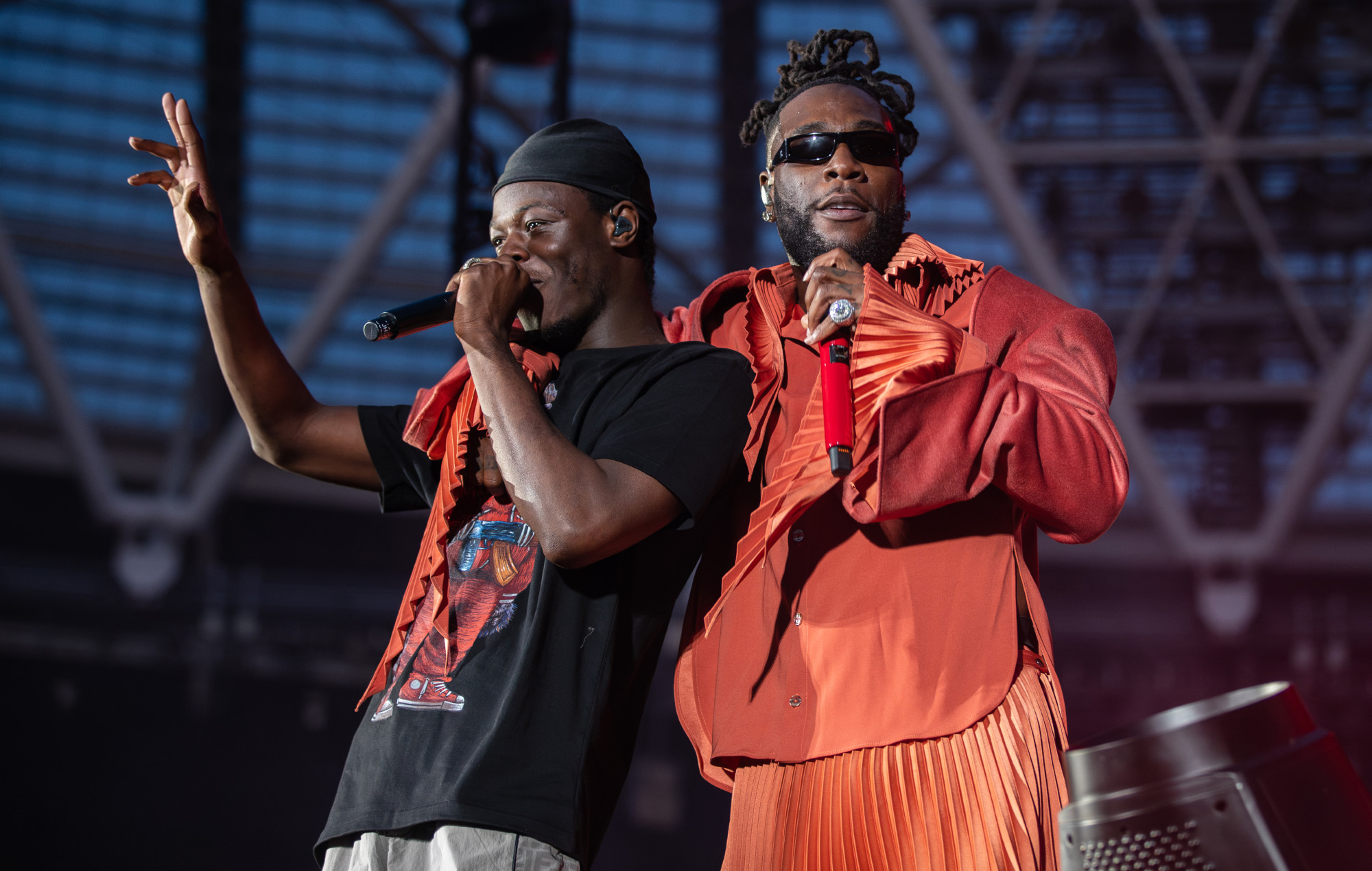 Music Interview
Burna Boy and J Hus headline inaugural Afro Nation Nigeria festival
J Hus and Burna Boy have been announced as the headliners for the inaugural Afro Nation Nigeria, happening later this year.
Earlier this month, it was announced that Afro Nation Nigeria will take place on December 19 and 20 this year at Lagos' Tafawa Balewa Square. This will be the second time Afro Nation has been held in Africa – last December, it was staged in Ghana.
Yesterday (September 26), the festival revealed the first acts on the 2023 line-up, confirming Burna Boy and J Hus as the headliners. The other announced names so far include afro-drill newcomer Black Sherif, highlife singer Flavour and street-pop star Seyi Vibez. More names will be confirmed closer to the time.
Tickets for Afro Nation Nigeria 2023 will go on sale this Thursday (September 28) at 10 am WAT and BST. Once live, fans can check here for the tickets.
Afro Nation has quickly become the go-to festival for fans of Afro beats and other Afro-centric genres such as Afro-house, bongo flava and more. Since the festival's inception in Portugal four years ago, the touring festival has expanded to the US (hosting two star-studded weekenders in both Detroit, Michigan and Miami, Florida), Ghana and now Nigeria.
In the press release, Afro Nation said: "Returning home to Africa on 19th & 20th of December, the show promises to be a historic celebration of culture, music, and unity, set against the vibrant backdrop of Lagos, the beating heart and cultural powerhouse of West Africa. Dominating the line-up are none other than Nigeria's own reigning sensation, Burna Boy and the UK's pioneering Afroswing star J Hus."
The news comes on the same day that the 'African Giant' Burna Boy announced his upcoming 'I Told Them…' tour, celebrating his highly acclaimed seventh album of the same name. Dropping the massively successful album on August 25 this year, 'I Told Them…' became the first album by an international African star to top the UK album charts.
[embedded content]
In a review, NME gave the album four stars, writing: "Overall, 'I Told Them…' is not only more memorable and focused than its expansive predecessor, but it's his strongest album yet. Whichever mood he's in, Burna Boy creates pure magic here. A genius, indeed."
J Hus also dropped his third studio album 'Beautiful And Brutal Yard' in July this year. His first album in six years featured the likes of Jorja Smith, Popcaan and longtime supporter Drake. NME said the record was "an elongated, yet joyous return" that saw Hus "explore more musical terrain than ever before" whilst "channel[ling] his lyrical potency, struggles and romantic pursuits into one unified portrait."
At Burna Boy's historic gig at the London Stadium, J Hus joined the NME Award winner to perform a medley of their bubbly features 'Sekkle Down' and 'Play Play' before debuting 'Masculine' from 'Beautiful And Brutal Yard'.
Burna Boy brought out J Hus at his London Stadium show

The Newham in my was happy pic.twitter.com/EnjfEZDEAK

— Not a photographer (@notmabdulle) June 3, 2023
In other news, J Hus and Drake's 'Who Told You' was ranked fourth on the official UK 'Songs Of The Summer' list. Central Cee and Dave earned the top spot with their record-setting UK rap anthem 'Sprinter'.
Elsewhere, Burna Boy caused an uproar online when he said Afrobeats "has no substance". He suggested that artists have "almost no real-life experiences" in their music: "That's why you hear most Nigerian music, African Music, or Afrobeats, as people call it, is mostly about nothing, literally nothing."