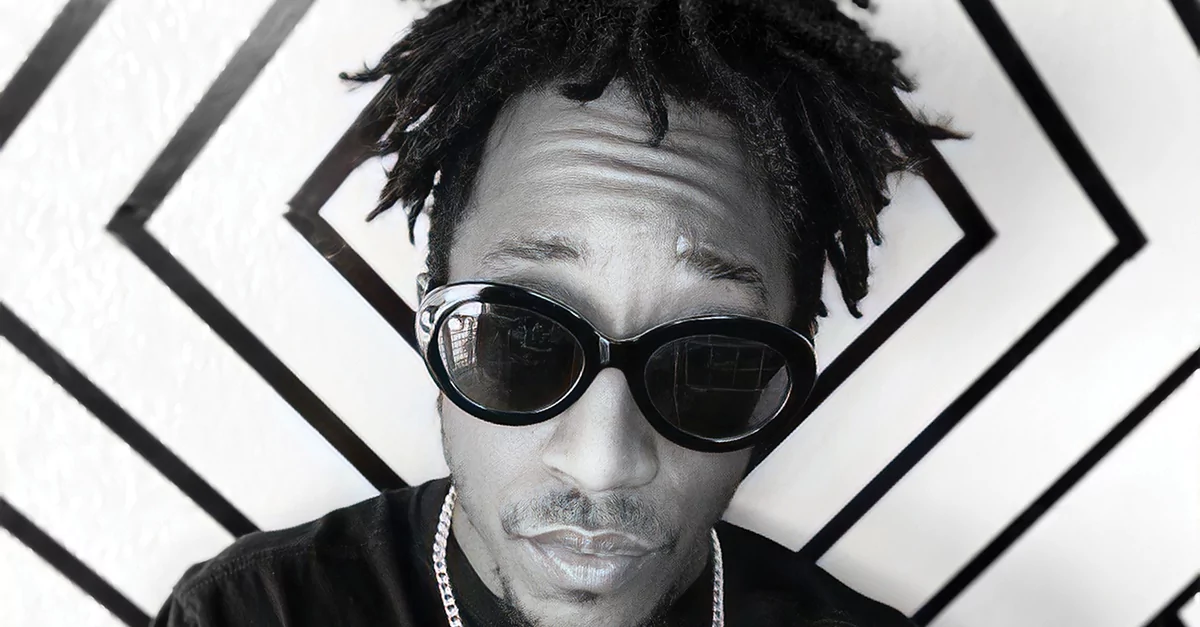 2014 would mark another turning point for Griffith. By this time, Jersey club was getting international airplay, with EDM artist Cashmere Cat playing Jersey tracks on BBC Radio. "I was like, well this person's playing Jersey club, it would make sense if we showed him love," he says. "So I ended up flipping Cashmere Cat's 'Rice Rain', and sent it to him." Cashmere Cat began playing it on tour, Griffith dropped it on SoundCloud, "and it started going," says Griffith with a smile. At the height of SoundCloud's popularity, the DJ Rell Jersey club flip was getting enough downloads to strike fear into Cashmere Cat's label. "LuckyMe actually reached out to me and was like, 'Yo, we need you to stop that from being downloadable', like, 'Woah bro, this shit too hot'," says Griffith. All of a sudden, he found himself in the EDM world, with emails coming in from Rinse FM, Lido, and Brownies and Lemonade.
He went to LA for the first time, having never left the Tri-State Area. He dropped the 'DJ' from his moniker and changed the 'E' to a '3': 'DJ RELL' became the 'R3LL' we know today. Soon, Keys N Krates hit him up for his first paid remix, putting him onto Steve Aoki's radar. "[Aoki's label] Dim Mak was the first people to come back and was like, 'Yo we wanna sign this, we wanna do a three EP deal with you, and we fuck with it'," Griffith says. "So I'm like, 'aight, this is crazy!' 'Cause it's like, yo, all this shit I already had wrote on a vision board." Griffith went from watching festivals like EDC and Tomorrowland from his home in Irvington to playing them in the span of a year.
After signing with Dim Mak, Griffith relocated to Los Angeles. "My friend was like, 'Yo, you just signed to Steve Aoki, you gotta be here in LA'," he says. "I ain't had no kids, I wasn't dating anyone at the time, and then I was like, 'aight, I'mma just take this leap of faith'." But Griffith still repped Newark on the West Coast, bringing his old colleagues out to play LA.