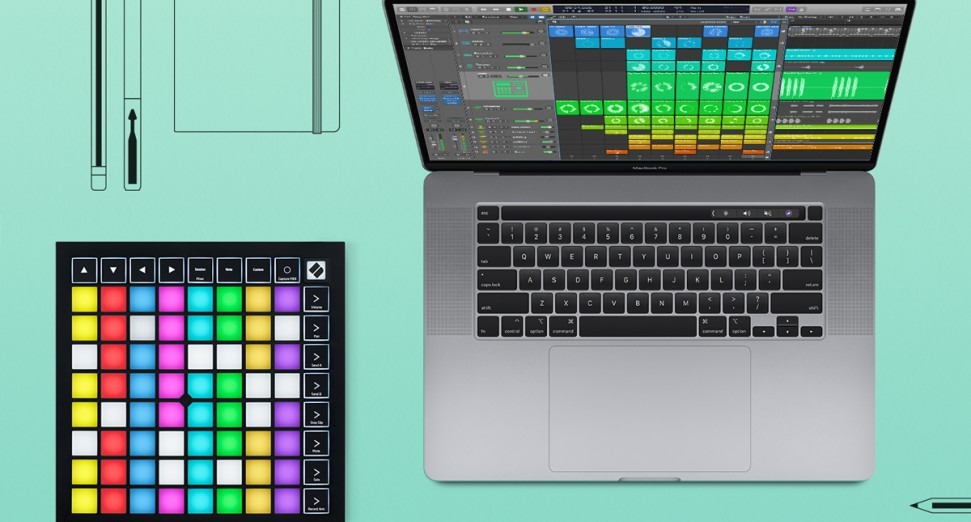 Latest
Novation's Launchpad can now control Live Loops in Logic Pro X 10.5
News
Novation's popular Launchpad controller range now works with the new Logic Pro X 10.5 feature Live Loops. Announced last week, Logic's new update brings with it cell-based looping 'clips' that can exist alongside audio and MIDI clips, similar to Session View in Ableton Live.
Novation's Launchpad series has been one of the most popular controllers for Live since its inception, and the UK company recently announced that the Launchpad range will work directly with the new Live Loops feature, allowing coloured-grid control over clips in the arrangement. The new feature will likely encourage more jam-based composition and performance in Logic Pro – setup with the Launchpad is automatic, and you can control other aspects of Logic like triggering drums and buttons and controlling virtual faders. You'll need to rotate the controller 90 degrees so that it focusses on a horizontal timeline instead of vertical like Ableton Live's. 
The new Logic update is free and is available now.