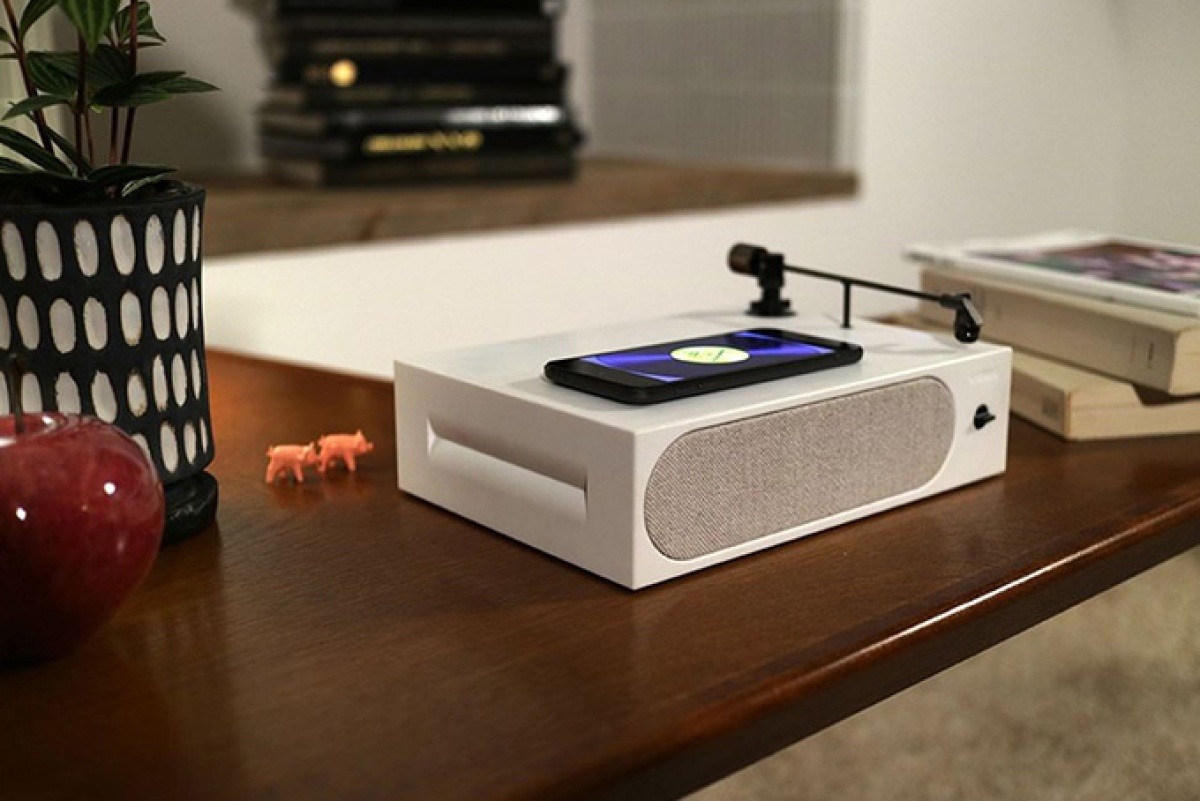 Latest
New music device turns your smartphone screen into a vinyl turntable
Yamaha's Design Lab has conceived a new music device that turns your smartphone screen into a vinyl turntable.
The TurnT comprises a portable speaker and a 'stylus' that sits on top of a smartphone screen and connects to Bluetooth in order to play selected music, while the song or album can be changed by swiping through a virtual library. Watch the intro video below.
"In recent years, thanks to advances in information technology, new music experiences and music accessories are now offered by various smartphone applications," Yamaha wrote on its website. "While these services are widely accepted for their convenience and are replacing traditional devices, we believe there is still a longing for more substantive and tactile interaction that cannot be achieved with touch panel operation".
This latest invention is among the various prototype music devices Yamaha have designed to work "in symbiosis with smartphone apps". Other 'Stepping out of the Slate' inventions include a mechanical music-box and a player powered by candelight. 
Check out Chrissy's guide for digitising your record collection.