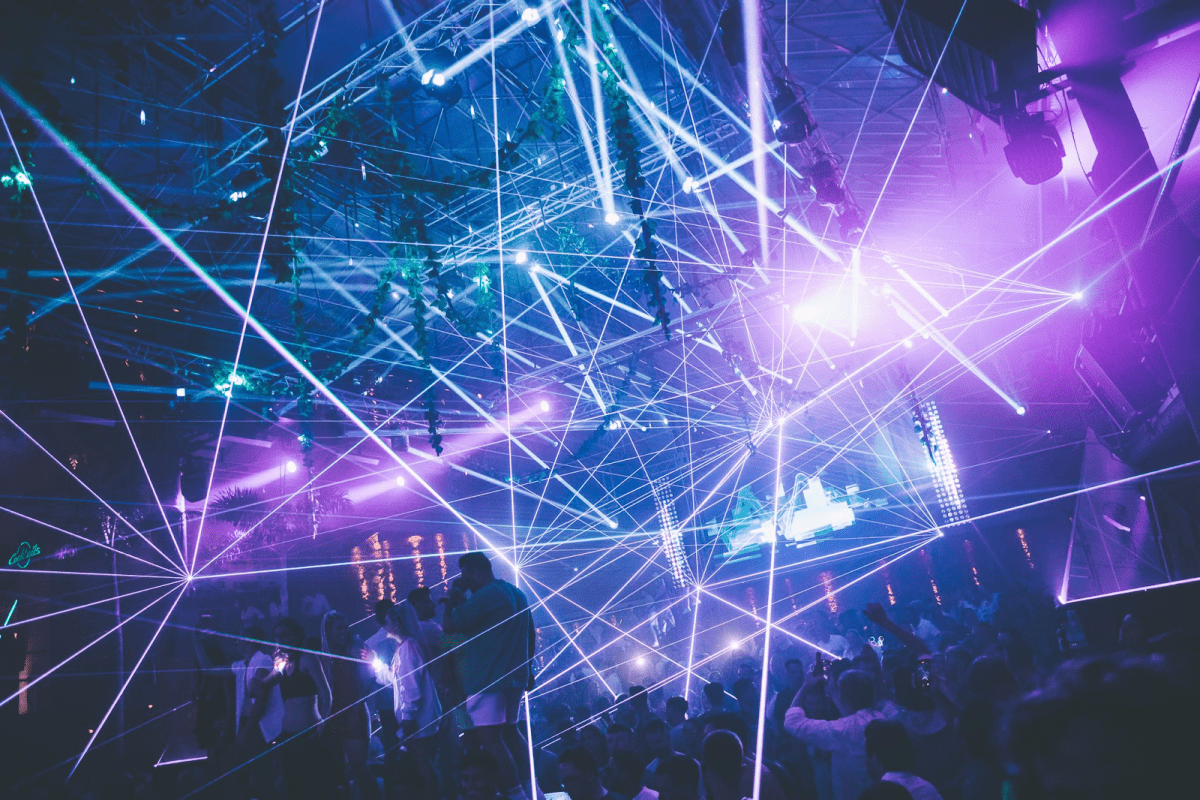 Latest
He.She.They and Volta to host three parties at Amnesia Ibiza
Inclusive club collective HE.SHE.THEY are partnering with the mixed reality event specialist Volta on three parties at legendary Ibiza venue, Amnesia. 
The first event, set for this Friday 29th July, will feature Anastasia Kristensen, Cassy, Chaos In The CBD, Effy, Freddy K, Horse Meat Disco, Juliana Huxtable, and Mall Grab, among others. This is followed by Cinthie, Derrick Carter, Floorplan, Jennifer Cardini, Kittin, Maya Jane Coles and more on Friday 26th August. The final date, Friday 9th September, then sees Ben Klock, Gerd Janson, Héctor Oaks, Mella Dee, Rebekah, Sita and Syreeta lead the charge. 
The collaboration has come from a chance meeting at a bar between the HE.SHE.THEY crew and Volta. The latter specialises in mixed reality music showcases, allowing artists to turn physical concerts or live streams into far more immersive, metaverse-based events. The team recently worked on a project with the Greenpeace stage at Glastonbury Festival, and have also delivered bespoke experiences in New York. 
"Working with Volta has been an absolute dream in helping us further unlock the experiential potential of HE.SHE.THEY. as we scale up to our biggest ever international live shows with our run at Amnesia, Ibiza," said Sophia Kearney of HE.SHE.THEY. "What we achieved with Volta at Glastonbury was phenomenal but what we have set up in Ibiza feels on another level still. We can't wait for our family to come and experience it all for themselves."
"It's incredible just how a chance encounter can turn into something so much more. I met Steven Braines, Co-Founder of HE.SHE.THEY in NYC back in March whilst grabbing a drink at a bar. We immediately hit it off in terms of our alignment in bringing a safe & inclusive environment to everyone, whilst bringing bleeding-edge technology to any creator, no matter their background, financial & social standing," Volta's Mitchell Bayer-Goldman added. "The vision for Volta Create is to democratise the creation of audio-reactive immersive content and make it accessible and free for all artists, DJs and musicians out there! We've just released a new version which allows users to perform their music with the same 3D visuals as Bonobo or Jamie Jones did at Glastonbury. We believe artists don't have to be breaking the bank to create compelling next-level performances and take their music to a whole new level!"
Revisit DJ Mag's in-depth feature on HE.SHE.THEY's vision for truly diverse and inclusive club culture. For more on Volta, head to the website.