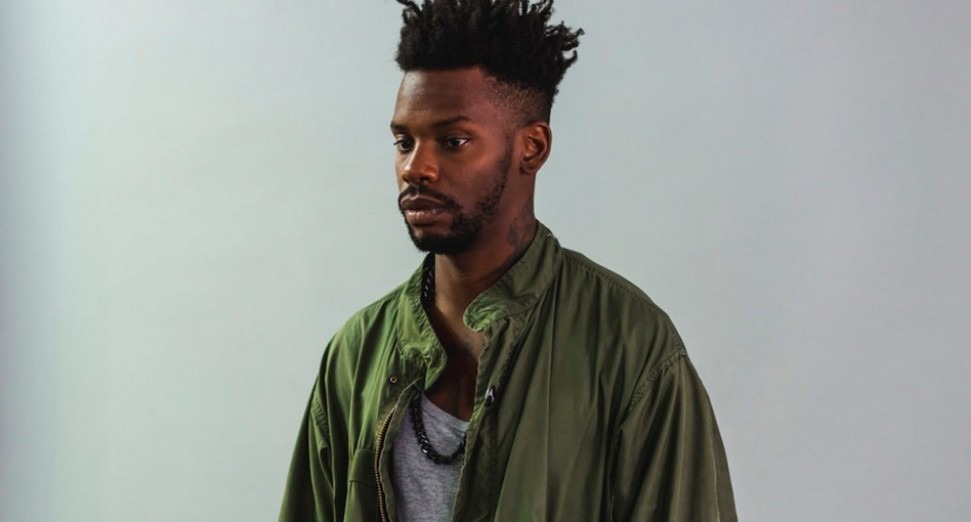 Latest
Gaika announces live concept to support the black community
News
Gaika will launch a new live concept alongside GLOR1A, an artist from his The Spectacular Empire label and art collective.
South London artist and activist Gaika is set to launch the new concept Nine Nights today (4th June), and will continue to live stream performances with a number of guests. The live concept has been created to commemorate the black community who have lost their lives to COVID and as a response to international police brutality and those fighting for racial equality.
The shows will span genres of black music including jazz, R&B, dancehall, grime, rap, drill, and more, and will work to pay artists and support black focused charities in the UK and overseas. Donations will be split between artists and production team, with the remaining donated to black focused charities in needs.
The first performance will come from Hypderdub affiliate Shannen SP, before GLOR1A, Lord Tusk, Skinny Malone and Jay Trench step up to stream in the coming weeks.
For the first stream today, The Spectacular Empire will donate to London Hackney Charity HCEO, promoting the interests of primarily Carribean elder residents, focusing on social inclusion and physical and mental wellbeing through COVID and beyond. TSE will also donate to Black Visions Collective, a Minnesota charity which develops policy and infrastructure for long term success and transformation in the state.
See the full schedule of guests for Nine Nights here.
The music industry and fans are among the hundreds to have donated to organisations and funds in aid of protesters in Minneapolis and black community initiatives following the killing of George Floyd.
Below, you will find some links to organisations/fundraisers you can donate to:
The George Floyd Memorial Fund: https://www.gofundme.com/f/georgefloyd
Black Visions Collective (BLVC): https://www.blackvisionsmn.org/
#JusticeforFloyd: https://act.colorofchange.org/sign/justiceforfloyd_george_floyd_minneapolis
The Minnesota Freedom Fund: https://minnesotafreedomfund.org/donate
Black Lives Matter: https://secure.actblue.com/donate/ms_blm_homepage_2019
Reclaim the Block: https://secure.everyaction.com/zae4prEeKESHBy0MKXTIcQ2