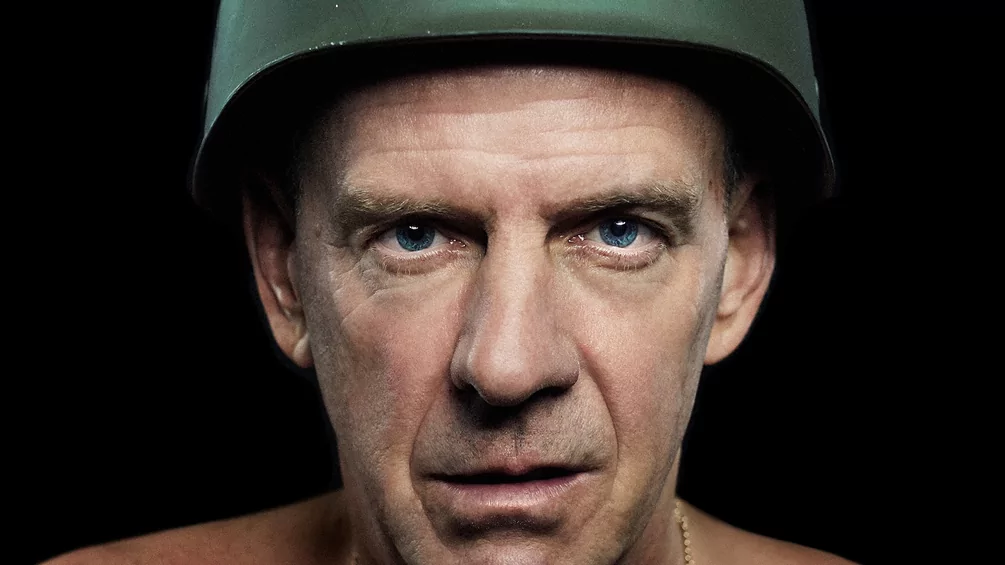 Latest
Fatboy Slim plays surprise gig in campaign to help save Brighton's Prince Albert pub
Fatboy Slim played a secret DJ set in The Prince Albert pub in Brighton last night (30th October) to aid its campaign against property developers threatening the future of the venue. 
The local DJ, real name Norman Cook, played a two-hour set downstairs in the Trafalgar Street pub three days after a petition was launched opposing a proposed development next door. The development would see the garage beside to the pub demolished and replaced with a four storey building filled with commercial units. 
"There are countless reasons we believe this development should not go ahead, not only for ourselves but the wider local community," the petition reads. "These consist of planning issues, social issues and of course the threat of permanent closure of The Albert."
The venue's manager Will Moor has expressed concerns that The Albert will lose business during the new development's construction, potentially face physical damage, and lose a source of natural light. 
The Albert building was constructed in 1848 as a three-storey townhouse, and was converted into a pub in 1860. Its current landlord George Taylor has lived in the pub his whole life; his father Chris used to run it, as well as the Concorde venue that played host to the Big Beat Boutique in the 1990s, where Fatboy Slim first gained his notoriety. George also believes the proposed commercial development poses a serious threat to the pub. 
"Come the weekend, we have live music on for eight hours, and someone might not want that next to their shop or office," Taylor told DJ Mag. "Trafalgar Street struggles to keep open the shops that we have, and down the side of the station there's floor upon floor of empty office spaces.
"I see a big development being built that doesn't offer anything to the people who already live here. We are very open to plans that could involve an open-air food market, like you see in London everywhere. But more shops or offices aren't going to pull anyone to the area."
"[The Prince Albert] is a proper listed old building. If you look around, there's a few of these proper pubs left but they can get penned in, they get built around, they can lose their charm, and lose what they're all about."
DJ Mag spoke with Fatboy Slim upstairs in the venue after his set. "I did this gig because I think this pub is worth saving and it's under threat from evil property developers who want to build some very large stuff next door which will kill it slowly but surely," he said.
"On the one hand, as a Brightonian I think that Prince Albert is a great part of our heritage — it's iconic, you've got the Banksy wall outside. When you come down to Brighton by train, you turn left to go down to the North Laines and the first thing you see is this mural of the dead pop stars — and it's just Brighton. It's eccentric, flamboyant, a bit rough around the edges. It's worth saving.
"We save Grade II listed buildings all around the city, and I think that buildings that are still up and running are worth saving to keep alive. Venues this size are the lifeblood of the music industry — every Coldplay started off playing in venues of this size. They are all suffering economically anyway, but they could do without having problems that they're about to have with the forthcoming planning meeting."
The Prince Albert, which employs 16 people, is a key venue during the Brighton Festival and the Great Escape music event every year. The campaign to save the pub also has local MP Caroline Lucas on its side. "Grassroots music venues play such an important role in the city's night-time economy, and Brighton and Hove is well-known for its vibrant and creative arts sector and its role nurturing new talent," she said. "It is vital that councillors considering this planning application reflect the spirit of the agent of change in any planning decision made to ensure that the future of the Prince Albert is not placed at an increased risk as a result of any new development.
"It is my view that strong protections must be in place to ensure that any new development does not create a potential noise nuisance issue which could later threaten the existence of this venue… With pubs and grassroots music venues suffering the devastating double blow of a global pandemic and a cost of living and inflationary crisis, it is essential that councillors carefully consider how developments could adversely impact trading."
A handful of people on the Brighton council planning committee will vote on the development proposals on Wednesday afternoon (1st November).
"If you save 1950s Brutalist concrete things, why not save a living thing?" said Fatboy Slim. "Rather than have a car park with a blue plaque saying, 'The Cavern used to be here when The Beatles started, but one day someone decided that it could make more money as a car park', we should preserve these living organisms that are a vital part of the ecosystem of our music business."
"The Prince Albert is Brighton through and through — it's eccentric, a bit camp, a bit down on its heels at times — not altogether glamorous. You should list things that are still alive, rather than wait until they're dead."
Sign the petition to save the Prince Albert in Brighton here.
Fatboy Slim's 'You've Come a Long Way, Baby' turned 25 this month. A masterclass in sampling, it remains the best example of Norman Cook's unmistakable sound: a tightly-knit yet light-wearing blend of rock & roll instrumentation and energy with the hedonistic spirit of late '90s British dance music. Read DJ Mag's feature exploring its legacy here.