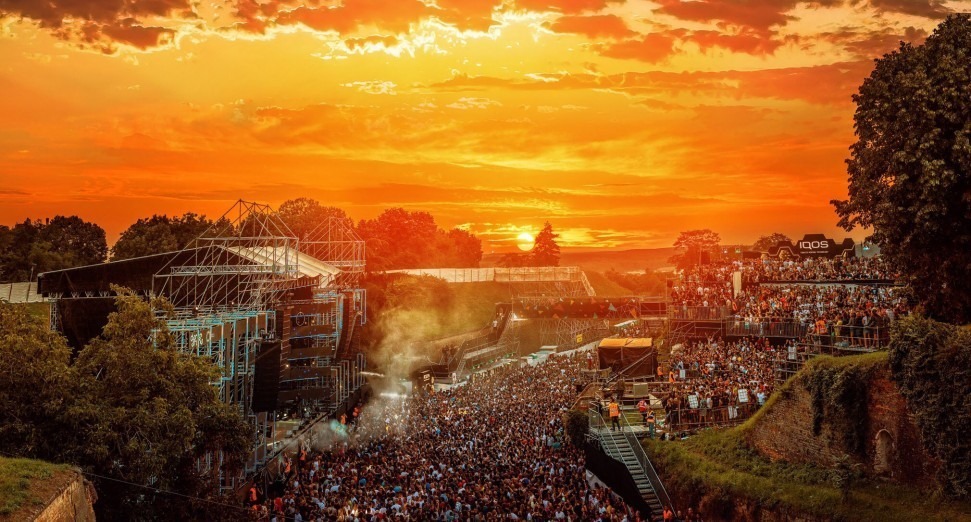 Latest
EXIT Festival to go ahead this summer, following Prime Minister's recommendation
News
Serbia's EXIT Festival is expected to go ahead in some form this summer.
Prime Minister Ana Brnabic requested that organizers of the festival, Serbia's largest, do not cancel despite the ongoing COVID-19 pandemic, recommending instead that it be postponed from its original dates in July to August. 
"A drastic improvement of the health situation in Serbia and the Balkan region has prompted the Crisis Staff and the Serbian Government to recommend us not to cancel the festival, but to organise it in some form this August" an official statement from EXIT reads.
In a statement, Brnabic said that the Serbian government expects the pandemic to be "totally under control" in Europe by August, and that it will be safe for the festival to take place in some capacity.The Novi Sad event, which attracted over 55,000 festivalgoers a day over four days in 2019, previously announced that it would be unable to take place as originally planned in July.
While few details have been given so far, organisers have stated that they will be working closely with health and safety officials to ensure that measures are in place to make the festival as safe as possible. It is likely that the festival will take place at a considerably reduced capacity, with organisers stating that EXIT 2020 would limit attendance of the festival to those from countries "where the general health situation is held under control."
"[The] festival in its full format with 55,000 per day and 40 stages will probably not return until 2021, but we are delighted to hear that [the] health situation is becoming increasingly better and that we'll be able to mark 20th anniversary of EXIT this summer with [a] meaningful and safe event," said EXIT's founder Dušan Kovačević. 
"Health and safety of the audience and everyone involved at the festival is our top priority," he added. "We will work closely with health officials in order to take all precautionary measures and make [the] festival in August as safe as possible. Between fear and optimism we always choose [the] latter and we're thrilled that we will have [the] opportunity to be together with our fans and favourite artists this summer."
EXIT has stated that anyone who had purchased a ticket for 2020's festival will be able to choose between going to the edition in August, 2021's edition, or receive a refund. 
So far, no details have been given surrounding the line-up for EXIT 2020.
Festivals around the world have had to be cancelled or postponed due the COVID-19 pandemic, along with countless club closures and tour cancellations. While the pandemic has led to several festivals moving into the world of live-streaming, or even the virtual world, some reports suggest that the festival industry is under threat of total collapse.