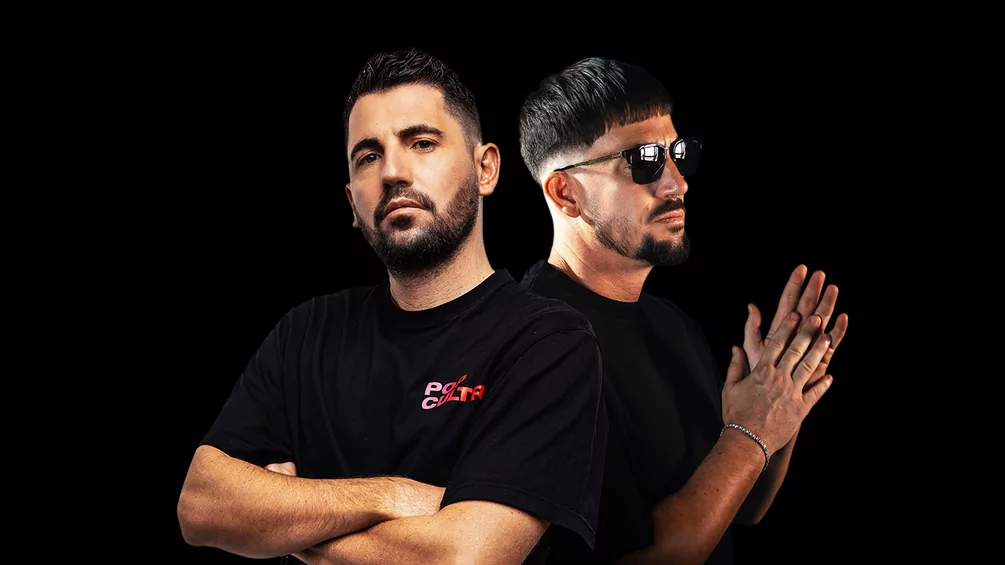 Latest
Dimitri Vegas & Like Mike: "UK crowds are second to none"
Dimitri Vegas & Like Mike will play the OVO Arena Wembley this weekend. 
The Belgian brothers, who were voted No. 3 in DJ Mag's Top 100 DJs poll in 2022, will headline the legendary west London venue from 6pm to midnight on Saturday 8th April. There are still some tickets here.
Ahead of the show, we caught up with the duo about what they've got in store for fans, and what else they've got coming up this year. Read below. 
 
How does it feel to be playing OVO Arena Wembley over Easter weekend?
Dimitri: "We're excited to get back to London and bring our show to Wembley Arena. It's been a few years since we last played the capital, so we wanted to come back on a grand scale and give our UK fans something special. Wembley Arena has hosted many great artists and shows over the years, so it feels the perfect fit for our show. We go back a long way with the crowds in the UK from headlining the mainstage at Creamfields, something we've been doing for many years now, to selling out arena events in cities like Manchester and also taking our Tomorrowland presents Dimitri Vegas & Like Mike 'Garden Of Madness' show to the iconic Steel Yard for a sold-out show.  The UK is one of our favorite places to visit and perform in because the crowds are second to none so we're super hyped to now doing a show at the famous Wembley Arena."  
Are you preparing anything special for the show?
Dimitri: "We've been working on lots of new music for the past months and made some stuff especially for this show! There'll be plenty of surprises for fans and they can expect a lot of new music for this show." 
How has your year been so far in terms of live shows?
Mike: "It's been a positive period. Touring life plays a big part of the inspiration behind a lot of our music. To be back on the road, testing new music and reconnecting with the fans again has given us so much creative direction." 
Dimitri: "It's been a crazy few months already. We've been all over the world for the past months from Thailand to Dubai to Colombia and we just did a crazy show for 150,000 people in Mexico. On top of that we've just closed out perhaps the wildest ever party Alpe d'Huez has ever seen with the latest edition of Tomorrowland Winter." 
Do you have any other big news you are keen to share with us ahead of the show at Wembley Arena?
Mike: "We recently dropped our latest single 'Mexico' with Ne-Yo and Danna Paola. This one is the follow-up to our earlier 'Higher Place' collaboration which we did with Ne-Yo a few years back and we're premiering our new single with Tinie Tempah at the Wembley Arena show." 
Dimitri: "And of course, we have a lot of solo material upcoming also. Mike's just released his 'Dance For Me' with Kasango and I just dropped my new track 'Friends' with Steve Aoki and Chapter & Verse. I'm currently filming for a new horror movie in Canada but will be wrapped right on time to come celebrate at Wembley Arena."