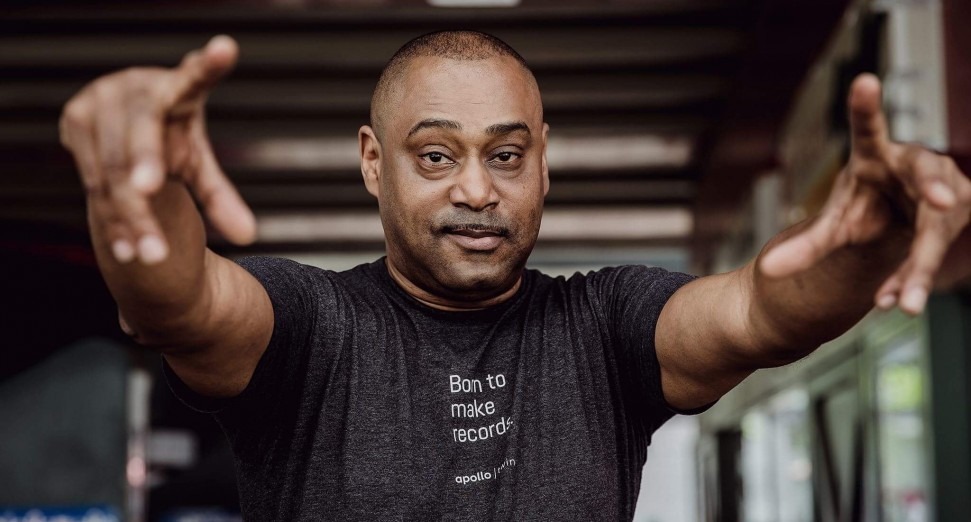 Latest
Detroit deep house legend Mike Huckaby has died
News
Detroit producer and DJ, Mike Huckaby has died.
Last night (24th April), members of the international dance music community took to social media to extend tributes to the influential deep house figurehead, after news of his passing was shared by longstanding Detroit promoter, Adriel Thornton, who Tweeted on behalf of Huckaby's family. "The family of Mike Huckaby would like to thank you for your support, and acknowledges the outpouring of grief from his friends, mentees, collaborators and more," he wrote. "Please hold them in your thoughts in this difficult time. More information will be forthcoming. Thanks."
At the time of writing, no official cause of death has been shared. In March this year, however, a GoFundMe campaign was launched for Huckaby by fellow Detroit DJ Delano Smith, citing an unspecified "medical setback".
On 6th April, Smith updated the GoFundMe page, writing that in the midst of the COVID-19 pandemic, Huckaby had been "relocated to another facility to continue his rehabilitation". In the update, Smith wrote that, at the time, Huckaby was "alert and sharp". No further information was given.
Huckaby was a widely respected and impactful player in Detroit's electronic music landscape, known for his distinct, deep and soulful house music and impeccable selections. From the mid-90s onwards, he toured extensively around the world, and released EPs and tracks on labels including Harmonie Park, Cross Section Records and his own Deep Transportation and S Y N T H. He was also a longtime manager and buyer at Detroit store Record Time.
An influential figure for young, aspiring producers and DJs, Huckaby led production workshops at YouthVille Detroit and beyond, with innumerable DJs and electronic artists counting him as a mentor.
Tributes have come from throughout the dance music world to honour the legendary DJ and producer. Our condolences go out to Huckaby's family and loved ones.
"This is not a goodbye, Dear Michael, this is a Thank you."
#mikehuckaby #rip

— K-HAND (@khandmusic) April 25, 2020
Rest in peace Mike Huckaby. Your music has & will continue to inspire us

— Disclosure (@disclosure) April 25, 2020
RIP Mike Huckaby. A teacher, mentor, masterclass DJ and producer. A part of what makes electronic music special. A part of what makes Detroit music sublime. You will be missed greatly. pic.twitter.com/ZiKP1pcPaE

— Ghostly (@ghostly) April 24, 2020
Detroit Techno army salute #MikeHuckaby

— DETROIT STATE OF MIND (@carlcraignet) April 24, 2020
Heartbroken to hear about Mike Huckaby. He was a hero to many, and a mentor to those fortunate enough to be close to him. You can't talk about the spirit of Detroit techno without acknowledging it was fully embodied in Mike Huckaby. May he Rest In Peace.

— ambivalent (@ambivalent) April 24, 2020
We lost one of our Kings today.
Rest in power Mike Huckaby

— MoMA Ready (@MoMa_Ready) April 24, 2020