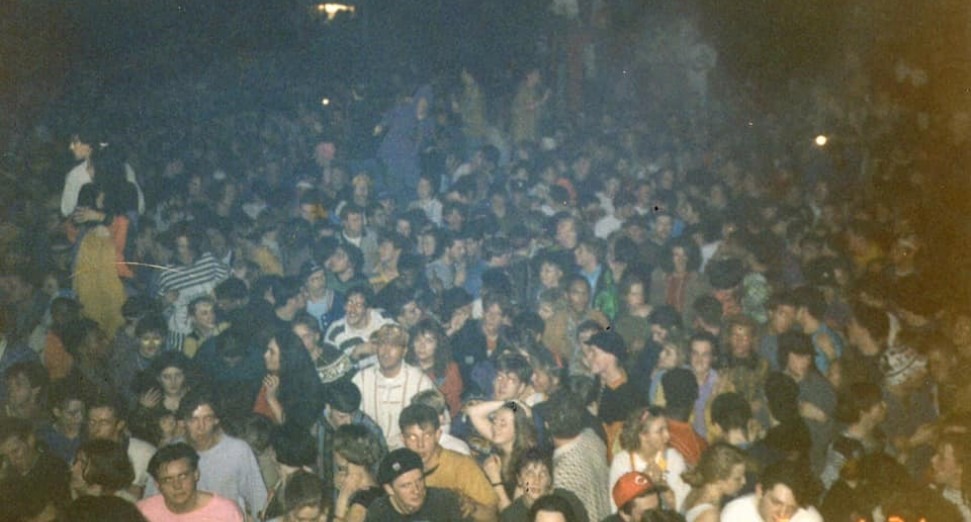 Latest
A new archive to capture the memories of the '80s and '90s rave scene is going online
News
A new online archive will celebrate Blackburn's acid house rave scene of the late '80s / early '90s.
FLASHBACK is a new online archive comprising images and audio interviews, reflecting on the infamous acid house parties that took place in Blackburn, Lancashire between 1988 and 1991.
The archive will be launched on 24th April, and features over seven hours of interviews with 33 participants sharing memories and stories from the era. Ravers, DJs, party organisers, police and politicians were invited to share their memories, "unedited and unobstructed memories from the era, without a biased context or narrative imposed by the interviewers".
"FLASHBACK captures a significant moment that transformed UK youth culture as well as providing a snapshot of the rebellious spirit of 20th century Northern England," a press release for the archive reads. "This is the story of one of Blackburn's greatest working-class revolutions, interchangeably known as Acid House, Raves, or most commonly to locals as 'The Parties.'"
""It felt like we were involved in a revolution," a raver remembers in one of the interviews "It really did though! It was just in this one small Northern town. It did feel like we were going to take over. The police just couldn't deal with it, and we just…yeah, we felt revolutionary."  
You'll be able to dig into the archive from 24th April here.
Want more UK rave history? Check out the 2019 film, Beats, which beautifully portrayed the rush of coming of age on the dancefloor
Photo: Blackburn Party, Christmas Eve 1989 photo courtesy Bobby Singh