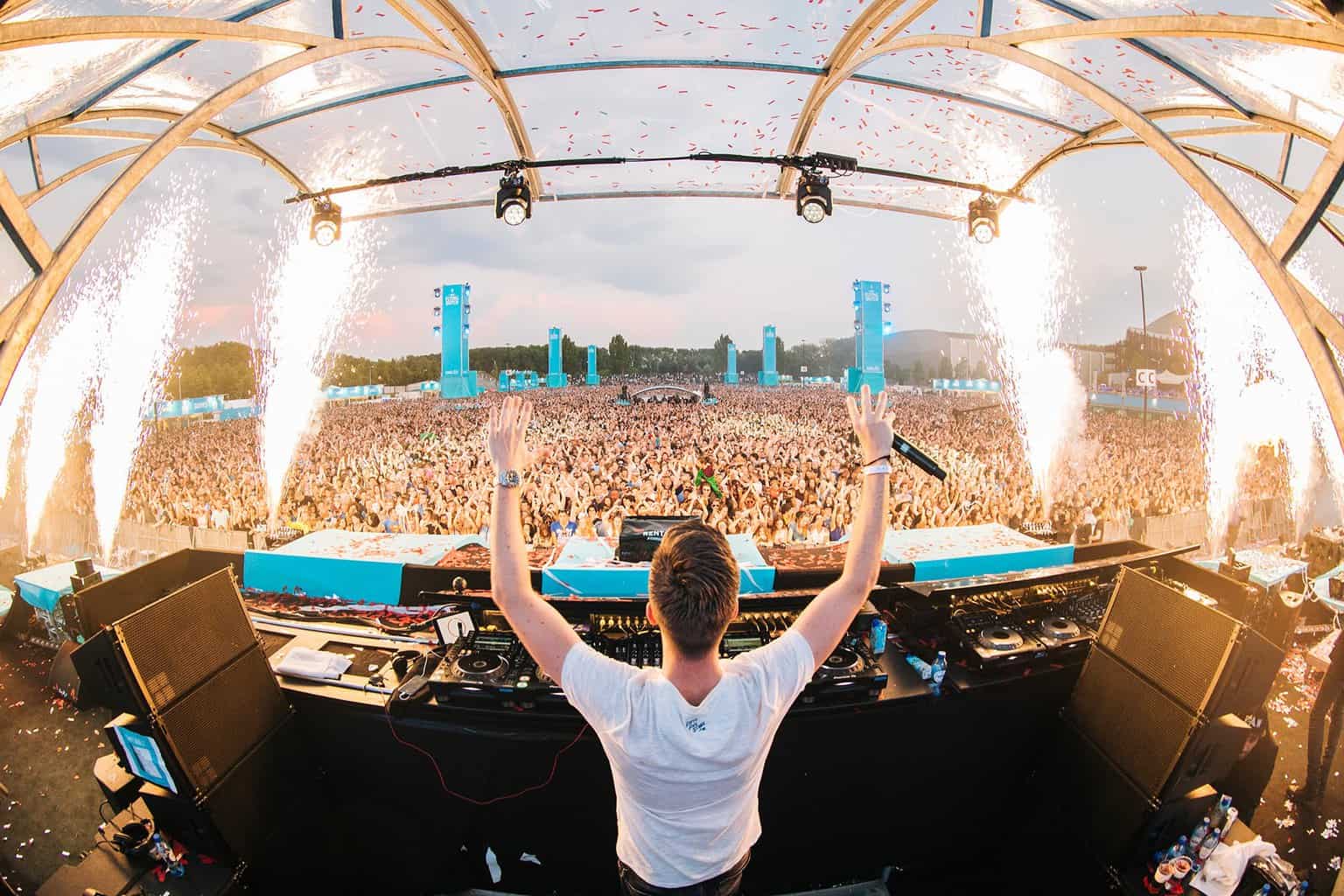 Editorial
Quarantine Live Streams List | Week of April 27th
Since the start of the quarantine, ravers from all over the world have been abstained from attending any music festivals due to the coronavirus. Events from all over the world have been canceled or postponed due to this illness and many country/state show bans. However, the party is never over! Music artists now share their music by hosting their own live streams. In addition, many digital festivals have been created, such as Digital Mirage, Room Service Music Festival, Insomniac Virtual-Rave-a-Thon's, and more.
There have been so many live streams announced lately that it can be easy to forget them all. We are here to prevent that from happening. Each week, we will be giving you a list of all the live streams happening during this quarantine.
Here is this week's live stream list.
Wednesday, April 29th
#AnjunaUnlocked: Above & Beyond Classic Set @ 10 AM PT/1 PM ET
Mitis @ 1 PM PT/4 PM ET
#AnjunaUnlocked: Qrion @ 1 PM PT/4 PM ET
Kill the Noise @ 2 PM PT/5 PM ET
Mau5trapLIVE: SVNF8 @ 5 PM PT/8 PM ET
Jauz: First Bites Vol 2 Listening Party @ 5 PM PT/8 PM ET
Dirty Audio & Friends @ 5:30 PM PT/8:30 PM ET
Dash Berlin @ 6 PM PT/9 PM ET
Dimibo @ 7 PM PT/10 PM ET
Dr. Fresch House Call @ 7 PM PT/10 PM ET
Alison Wonderland: Wonderland Wednesdays @ 8 PM PT/11 ET
Dillon Francis @ 8 PM PT/11 PM ET
Sunnery James & Ryan Marciano We Rave You Quarantine Mix@ 11 AM [email protected] /2 PM ET
Thursday, April 30th
#AnjunaUnlocked: Norfold @ 8 AM PT/11 AM ET
United We Stream @ 10 AM PT/ 1 PM ET
David Berrie @ 10 AM PT/1 PM ET
Sander Van Doorn We Rave You Quarantine Mix @ 11 AM PT /2 PM ET
DJ Tennis @ 1 PM PT/4 PM ET
#AnjunaUnlocked: Genix @ 1 PM PT/4 PM ET
Quarantunes @ 2 PM PT/5 PM ET
Mitis@ 2 PM PT/5 PM ET
Boys Noize @ 2 PM PT/5 PM ET
Galantis: Special Encore Virtual Concert @ 3 PM PT/6 PM ET
Tokimonsta Presents Lost Resort @ 3 PM PT/6 PM ET
Party Favor @ 4 PM PT/7 PM ET
Dash Berlin with Pig&Dan @ 6 PM PT/ 9 PM ET
Jason Ross @ 5 PM PT/8 PM PT
Mau5trapLIVE: Pig&Dan @ 5 PM PT/8 PM ET
Diplo: The Thomas Wesley Show @ 7 PM PT/10 PM ET

Friday, May 1st
Darude @ 8 AM PT/11 AM ET
Markus Schulz We Rave You Quarantine Mix @ 11 AM PT /2 PM ET
#AnjunaUnlocked: Jody Wisternoff @ 11 AM PT/2 PM ET
Myon @ 12PM PT/3 PM ET
Dreamworld Online Charity Music Festival @ 2 PM PT/5 PM ET
Sam Allan @ 3 PM PT/ 6 PM ET
Virtual Riot & Friends @ 5:30 PM PT/8:30 PM ET
Mau5trapLIVE: Qrion @ 5 PM PT/8 PM ET
Dash Berlin @ 6 PM PT/9 PM ET
Seven Lions @ 7:30 PM PT/10:30 PM ET
Dillon Francis @ 9 PM PT/12 AM ET
Elrow: Operacion Rowkini and Suco Sessions @ 10 PM PT/1 AM ET
Ghastly
Duke Dumont @ 11 PM
Saturday
Awakenings Gashouder @ 6:45 AM PT/9:45 AM ET
#AnjunaUnlocked ABGT300 Replay @ 10 AM PT/1 PM ET
Nicky Romero We Rave You Quarantine Mix @ 11 AM [email protected] /2 PM ET
Dreamworld Online Charity Music Festival @ 2 PM PT/5 PM ET
Mau5trapLIVE: KEETZ @ 5 PM PT/8 PM ET
Dash Berlin @ 6 PM PT/9 PM ET
Trigger Collective @ 6 PM PT/9 PM ET
Dillon Francis @ 8 PM PT/11 PM EST
Sound Presents Rules Don't Apply @ 8 PM PT/11 PM ET
Sunday
Seven Lions + Gem & Tauri @ 11 AM PT/2 PM ET
#AnjunaUnlocked: AGBT300 Hong Kong Replay @ 2 AM PT/5 AM ET
#AnjunaUnlocked: Tony McGuiness @ 2 AM PT/5 AM ET
Dreamworld Online Charity Music Festival @ 2 PM PT/5 PM ET
Major Lazer: A Very Lazer Sunday @ 3 PM PT/6 PM ET
Alesso @ 5 PM PT/8 PM ET
Dash Berlin @ 6 PM PT/9 PM ET