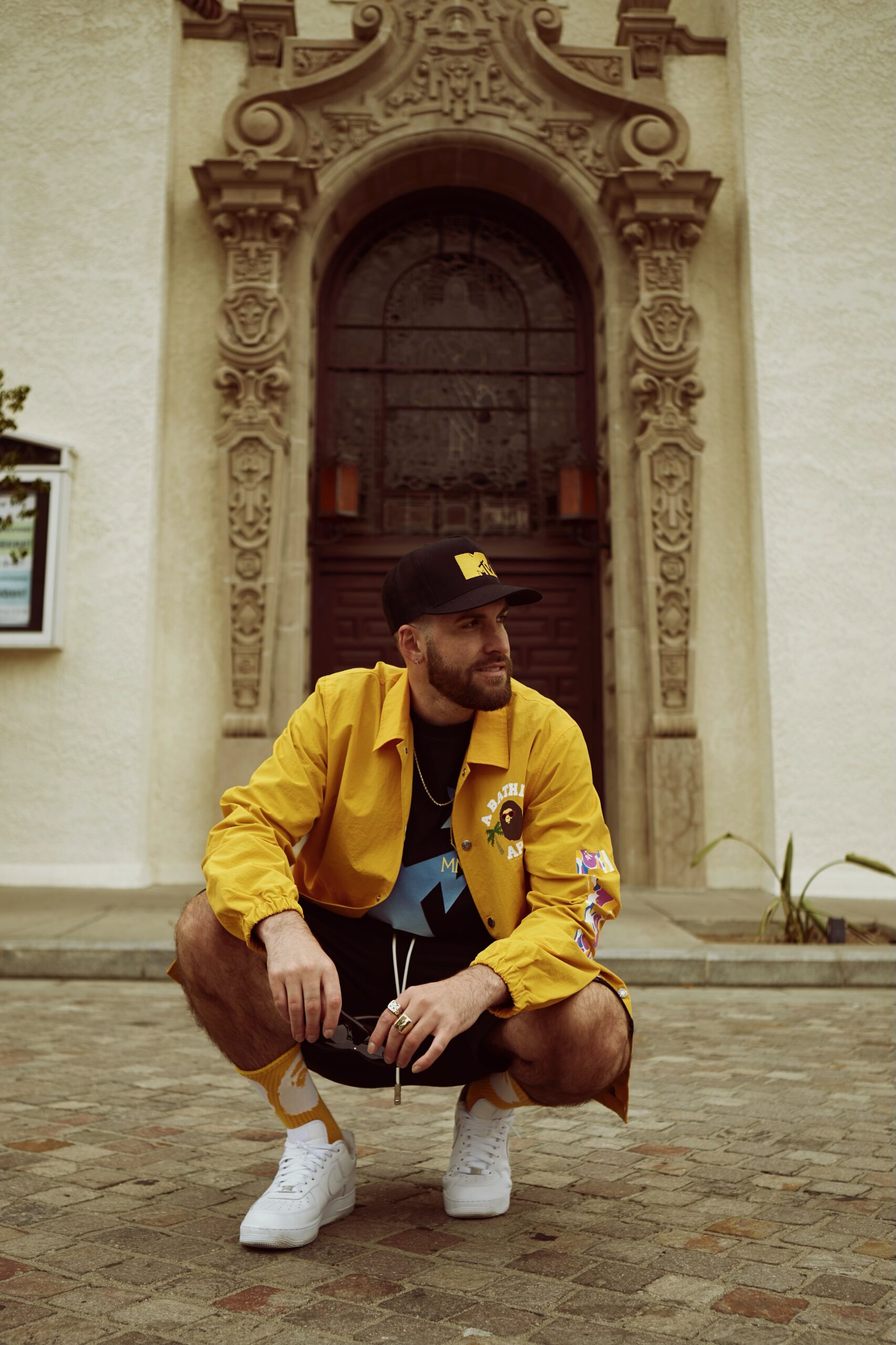 Being a first-generation musician, navigating the ups and downs of the music industry is no walk in the park. It can be a challenging journey, especially for Sean Momberger, who hailed from a small town. But Sean has proved an exceptional talent, rising against all odds in the music industry.
Sean is an innately gifted musician making his mark on the industry. He has established a presence with his authentic music style and exceptional sound selection. Sean's skills, talent, and consistency in refining his craft have significantly helped scale his musical brand by working with some of the industry's biggest names.
The prolific musician has worked on Grammy-nominated songs and platinum singles that have been acclaimed nationally and globally. Sean's earliest credit was playing keyboard on Iggy Azalea's 2014 smash hit "Fancy," which retained the top spot for seven weeks on the Billboard Hot 100 and was nominated for Grammy record of the year.
Sean is behind the song "Hit My Line" By Chris Brown in his 2022–23 Grammy-nominated best R&B album BREEZY (DELUXE). He was also the producer of Chris Brown's "Tempo," a thriller amassing millions of streams across various platforms. Sean's unmatched creativity saw him featured as a co-producer on Gunna's platinum single "Too Easy." He is also the co-producer of the gold single "What's on Your Mind" by K Camp featuring Jacquees and the multi-platinum "Worth it" by YK Osiris.
Sean is also a top chart and Billboard musician, with his work "Too Easy" charting at number 16 on the Hot 100. He has also produced over ten Billboard number-one rap and R&B albums. Overall, Sean claims a spot as one of the few who charted as a Top 10 Billboard Rap Producer in January 2022.
Additionally, Sean takes pride in being a frequent collaborator with some of the biggest hip-hop producers, including Mustard, Wheezy, London on Da Track, and Don Cannon. He is also attracting numerous mainstream artists who have expressed interest in working with him.
Aside from creating beats, Sean also leverages his success to inspire other young talents. Coming from humble beginnings in Gainesville, FL, and embarking on a musical journey to Los Angeles, Sean often tells his story to inspire others to believe anything is possible.
"My story can inspire those who also have dreams of their own and can see through my lens how to immerse themselves fully in the journey and process to obtain their vision. Dream as big as possible and do what inspires you," Sean adds.
An ambitious musician, Sean wants to scale to become a highly sought-after artist known for his unique sound, consistency, and work ethic. His dream is to continue growing and garnering even more recognition across the music scene. Sean also wants to add unique value to the landscape and overall culture of the music industry. He dreams of continuing to do what he loves: reaching and inspiring others through his musical journey.