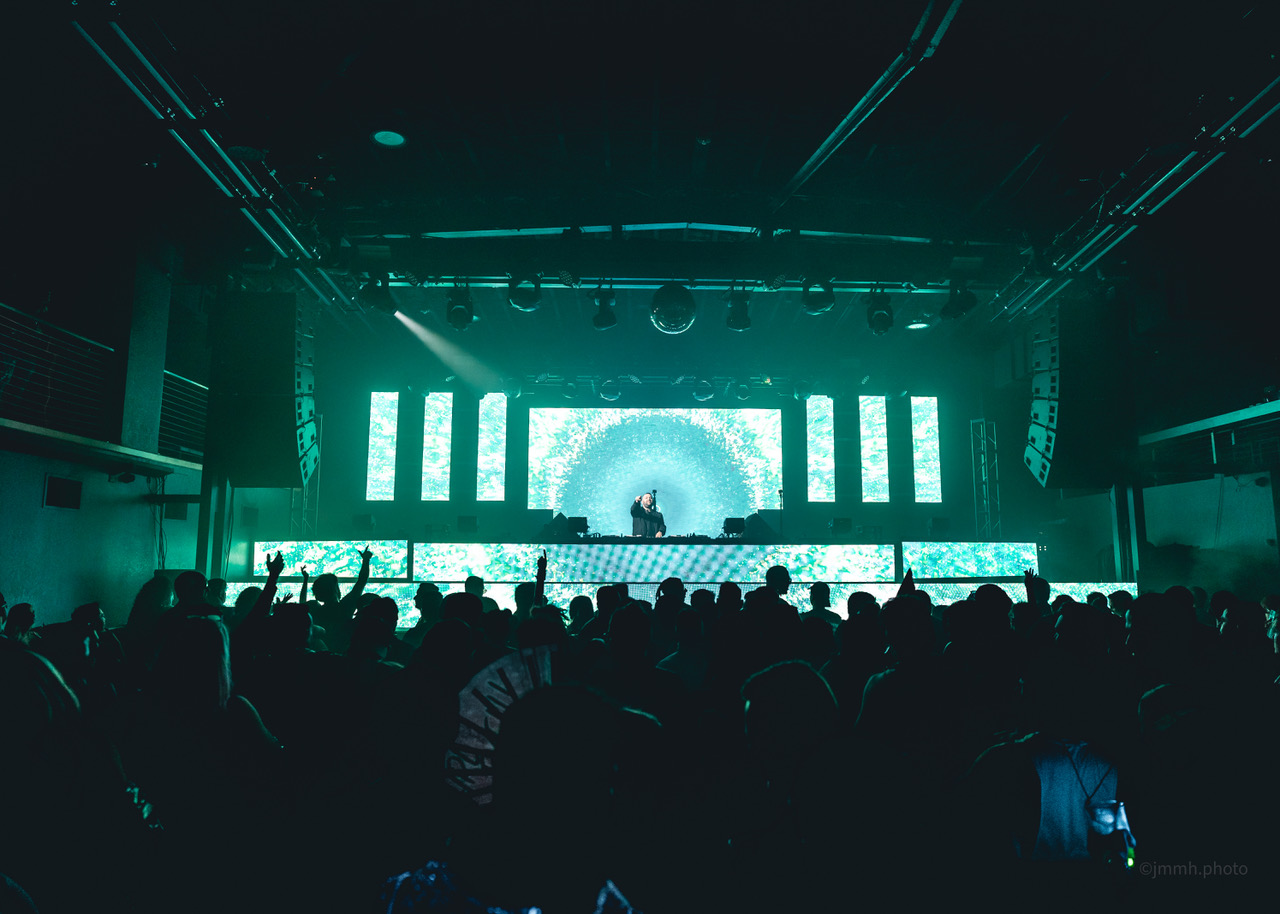 Tensteps, the talented DJ and music Producer known for his music that blends elements from the Trance, Progressive, Melodic Bass and Psytrance genres, has recently released his highly anticipated debut album, 'Infinite', via Andrew Rayel's label Find Your Harmony. Having received support from the likes of Armin Van Buuren, Andrew Rayel, Blasterjaxx, and Jeffrey Sutorius, Tensteps is ready to reach new milestones with this unmissable release. We invited him to talk more about the process behind the album, and this is what he said.
Hi Tensteps, how are you? Congrats on the release of your album, 'Infinite'!
Hi! Thank you!
Firstly, can you tell us how you approached producing the album? Which track did you begin with and how did you then start the process of putting together 'Infinite'?
The album has been in the works for over two years, so it's honestly kind of hard to remember what the first one was. If I had to guess, it was probably "The Way We Fall Apart."  But when I started that track, I hadn't yet thought of doing an album.  I brought up the idea of doing the album with Andrew Rayel sometime in 2021. He loved the idea and I started formulating the concept then, but I knew I'd want to incorporate some tracks that I'd started before I specifically started producing for the album. I wanted it to be a journey through Tensteps in the 5 years since I started the project.
When it comes to producing, do you have a specific process that you use each time? Which element do you tend to start with?  
It varies but the majority of my songs are vocal tracks, so there's usually a vocal idea relatively early on in the process that helps me visualize how to arrange the record and where I want it to go melodically.
How did you know the album was finished?  
Easy – the distribution deadline came ? . The reality is, we could spend years tweaking little things to get it closer to perfection, but you have to release the music eventually. We set a release date for the album and all of its singles back in 2022, so the deadlines were very clear.
When you set out to produce the album, did you have a specific goal in mind that you wanted to achieve?
I had a few goals. As a whole, I wanted it to reflect on what I've done as Tensteps in the past while also introducing influences of mine that I haven't been able to explore before. The last track on the album, 'Save My Soul," which is a collaboration with my friend DRKMODE, is a straight up melodic bass record that you'd expect more on an Illenium album. There's also another track, "Into The Light," that I did with my friend Danni (Luxtides), where it's mostly uplifting trance but the second drop dips into a melodic bass thing. I even got to bring in some rock and metal influence with the song "Spark."
The album features many collaborations, can you tell us about these? How did the collaborations come about? Did you initially intend to collaborate with so many other talented Artists when you set out to produce the album?
I knew there would be a ton of vocal collaborations since I almost exclusively release vocal tracks. They all happened in different ways though. I met Sarah de Warren through my friend Spencer (who I collaborated with on a different track, "Way To You") and we hit it off and pretty quickly got into that collab. "Broken Ones" I actually co-wrote with Linney and Jeff Schoeny over Zoom; she reached out to me to see if I wanted to do a co-write and of course I jumped on that. I've been songwriting for a long time but always by myself, this was one of the first co-writing sessions I ever did. "Spark" was probably the most interesting story of the album. I posted a trance/metal mashup on TikTok, and Auzzybear commented on it that he wished he could collab with a dance artist on something like that. I went to his page and saw he was a pop punk singer. I checked out some of his covers and he had a really unique voice that I thought might work well with this track I'd been working on as a rock/trance crossover. He ended up killing it and it came out so fucking cool; it's definitely one of the most unique tracks on the album.
Do you have a favourite track on 'Infinite'?
I'm not sure I could pick just one, but here's a couple in no particular order. "End Of The Earth" has such a ridiculous amount of emotion behind it. That was a topline I wrote myself, and the first time I heard Natalie sing it, I literally cried. Her voice just fit the emotion I was trying to convey so perfectly that it created this perfect storm in my head. "The Way We Fall Apart" has a similar effect on me as there's not a single thing that I would change about that track no matter how much time or resources I had. It's absolutely perfect in its current form. "Spark" is also pretty high up on my list. The uniqueness of the rock drums, guitars, and more punky metal-influenced vocals with the way it combines with the trance synths, it's just super cool to me.
What challenges did you face whilst producing the album? How did you then work to overcome these?
The biggest challenge is a mental one – it's just wanting everything to be perfect.  You only have one debut album, and you want it to be something people go back to for decades to come. You want it to age well, but feel current in the moment, not be too far ahead of its time or no one will care, but not be too far in the past that it sounds dated. Because you're working on it for so long, years even, it's very hard to not let things become dated. You really have to think ahead and plan well, and then be prepared to adapt when necessary.
How do you think the album showcases your signature sound? Do you feel you that your style has evolved as you've worked to produce the album? Did you end up experimenting with any new sounds or techniques?
The melodic dubstep stuff was definitely new for me. I'd experimented privately with it but never released anything in that style, even though I listen to a ton of it.  Same with the rock influences – even though I've spent years in bands, I'd never combined it with dance music before. As far as my signature sound, I think it shows the range that Tensteps can do and shows that the uplifting sound I'm known for, isn't the only trick up my sleeve.
Now that the album has been released, what's next for Tensteps in terms of future releases, projects, and live dates?
I have two more shows this year, including my international debut. It hasn't been announced yet, but I'll be in Canada in December, so keep an eye out for those announcements. Then I'll be in Dallas with Emma Hewitt on December 21. Beyond that, I already have my next few releases set for 2024 where you'll get to hear some really fresh new sounds from me, plus we have some amazing remixes of 'Infinite' tracks that we'll be sprinkling in throughout next year, and of course we're working on some live shows for 2024. 
Listen and buy 'Infinite' now
https://soundcloud.com/fyhofficial/sets/infinite-230417662
https://open.spotify.com/album/4uBoChkqzLsDoD4DdyNEy6
https://www.beatport.com/release/infinite/4250476
https://fyh.lsnto.me/fyh001a_infinite
Tensteps Online
Website | Instagram | Soundcloud | Beatport