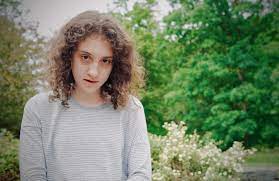 Young Hip-Hop artist, Emma Quinones is nailing it as a music artist. At the tender age of 19 she has got innumerable fans thanks to her talent of singing and songwriting. But that's not it, Emma is an impeccable violin player too.
https://open.spotify.com/artist/1TL57Q9RGe4rae6h015r7r
Born in 2003, Emma has been constantly making music for 4 years now. She loves Hip-Hop/Rap genre and craves to do as much as possible. Emma has a fire that is unstoppable and always pushes her to give best.
At a young age, Emma has worked with big stars like West Crav, Seybin, Slim Spitta, Wannybabyy and Jay Machiavelli already. Some of her most popular songs are Fake Friends, Cold War, Red Wine, Heartless and Unbreakable BOND as all of them are touching new heights on Spotify.
What Emma has achieved is so rare but she claims that she has just begun. Now she aspires for bigger and better opportunities in her career. She plans to go to the next level in the industry by working with famous artists. She also wants to collaborate with Lil Tjay who has inspired her to make music, help her find her sound and start her career as a music artist. 
Emma Quinones is inspired by Post Malone and Lil Tjay and wants her career to be an inspiration for others too. The biggest strength of Emma is that she's willing to work as hard as it's required and has a never stop attitude. She never lets an opportunity pass without making the best use of it and can go to any extent to achieve her goals.
You can join her on Instagram, TikTok and Spotify to get regular updates regarding her life and music journey.