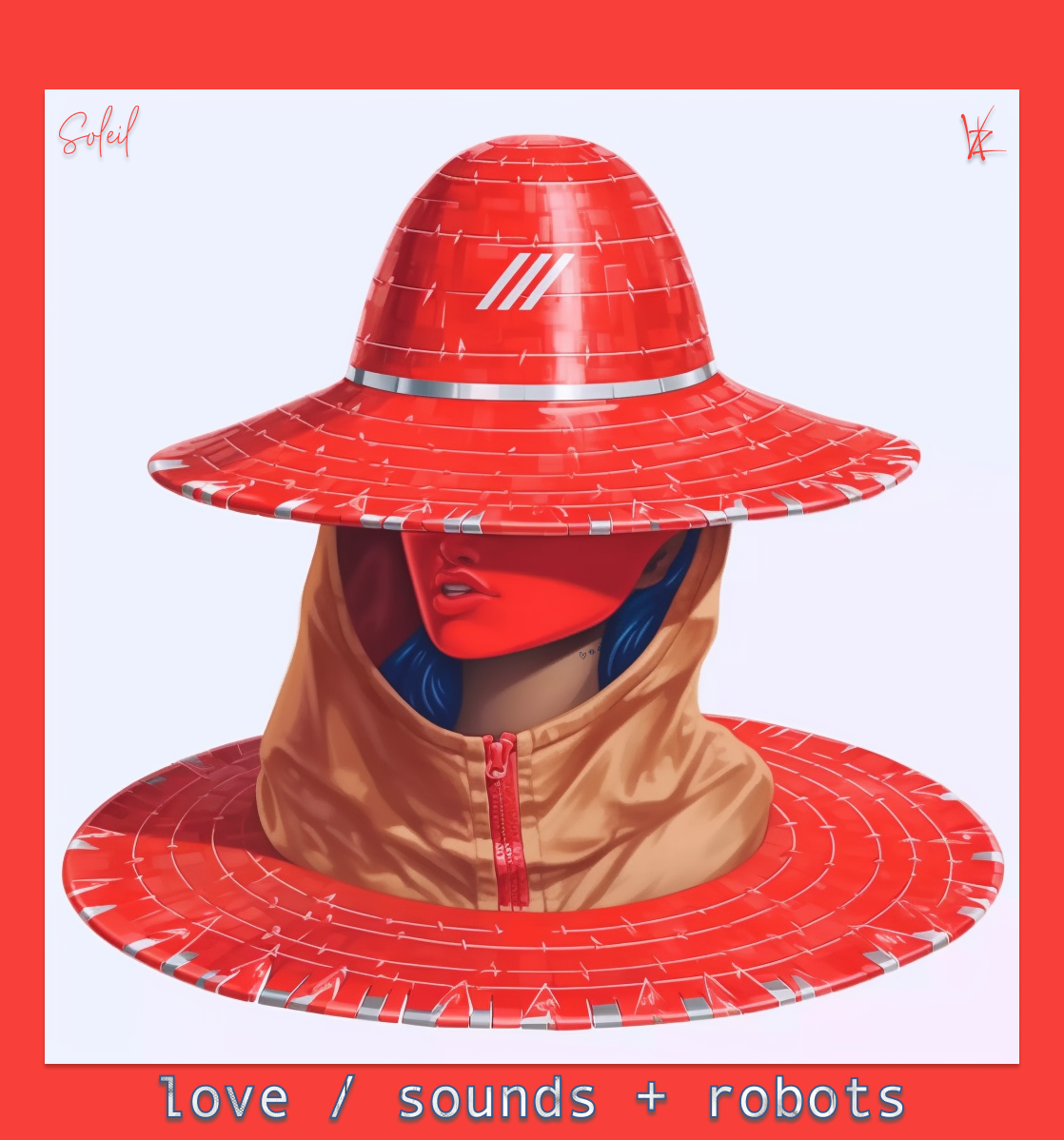 "LOVE / SOUNDS + ROBOTS" is a groundbreaking collaboration that defies musical boundaries. Composed by gifted, Miami-based duo Soleil, the sensational singer, and VKZ, the talented music artist, producer, and multi-instrumentalist, have joined forces to create an electrifying EDM experience like no other. 
The album is a fantastic fusion of a variety of music styles, showing off the impressive versatility of Soleil and VKZ as a team. They explore many genres and subgenres such as Afro House, Bossa Nova, Drum and Bass, House, R&B/Soul, and UK Garage, making each of the eight tracks a thrilling and dynamic journey. Soleil co-wrote the album, and VKZ co-wrote and produced the album. 
This is not the pair's first time uniting their music, and this album proves that their collaborations are nothing less than amazing. However, this is their first time collaborating on an album together, comprising a blend of four beloved tracks and four unreleased songs. 
Soleil's passionate and heartfelt vocals are at the focus. She beautifully delivers powerful lyrics that force listeners to feel something. You can feel her emotions in every song, leaving an undeniable impact. 
VKZ's musical genius is evident as he seamlessly weaves intricate beats and melodies, drawing inspiration from diverse musical traditions to create a harmonious and immersive soundscape. The album bursts with infectious, groovy energy that is perfect for the summertime.
This album goes beyond the norms of EDM; it effortlessly blends anthemic EDM tracks with introspective R&B/Soul-infused melodies, showcasing the chemistry and abilities between Soleil and VKZ. "LOVE / SOUNDS + ROBOTS" is a distinct blend of two highly talented individuals designed to unite people in listening and enjoyment. Soleil and VKZ share a vision of crafting an inclusive and unforgettable musical journey, evident in every note and beat of this innovative release. 
This collaboration promises to elevate both artists' careers and embark on an unforgettable musical journey. "LOVE / SOUNDS + ROBOTS" is set to greatly influence the global music scene, solidifying Soleil and VKZ as trendsetters in the world of EDM and beyond. Each track in the album exudes its own unique vibe that will be impossible to resist. The album is addictive, and you'll find yourself hitting the repeat button.
Stream "LOVE / SOUNDS + ROBOTS" here: https://open.spotify.com/album/5Rtxdg88eKjEXmM5yDZWX6
Follow Soleil & VKZ: 
https://www.instagram.com/solefulsoul
https://twitter.com/solefulsoul
https://www.facebook.com/soleilshines
https://www.tiktok.com/@solefulsoul
https://www.youtube.com/c/Soleilworld
https://www.instagram.com/vkzmusic
https://www.facebook.com/vkzofficial
https://www.tiktok.com/@vkzmusic