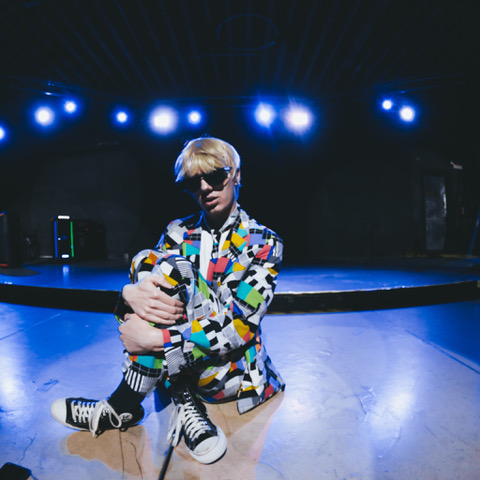 [embedded content]
Pop Baby, also known as Evan Scot Pietrzak, has always had a deep love for music. Pop Baby's musical journey began at the age of six when he started taking piano lessons. Throughout middle and high school, he continued to develop his skills by participating in talent shows, school plays, and community theater. He even performed at karaoke and open-mic nights, honing his craft. 
After graduating high school, Pop Baby pursued a musical theater program at Point Park University. However, he decided to follow his true passion for music and left the university to focus on his musical career. He immersed himself in the vibrant music scene of Pittsburgh, working hard to establish himself. Eventually, he caught the attention of Paul Marshall, an executive at DO IT Records, who signed him after discovering his music on SoundCloud. 
Pop Baby's debut single, "Jimmy D," is an energetic and upbeat song that will make you want to dance. The track is named after a popular nightclub in Pittsburgh's Southside called "Jimmy D's on Carson." He wrote the song with his producer the day after experiencing the vibrant atmosphere of the club for the first time, having an unforgettable night. 
Despite the challenges posed by the COVID-19 pandemic, Pop Baby didn't let it dampen his spirit. The official music video for "Jimmy D" was filmed using his iPhone 11 and captures his life during the quarantine. It serves as a reminder that even in isolation, one can find joy and make life meaningful. 
The lyrics of "Jimmy D" deliver an empowering message, urging listeners to live life on their own terms. The song encourages everyone to break free from societal expectations and embrace their individuality. Pop Baby wants to inspire people to have fun and enjoy life without waiting for popularity or conforming to mainstream ideals. 
Pop Baby's debut single, "Jimmy D," brings a refreshing sound to the music scene. It's evident that he is passionate about his craft, and his electrifying music and message are poised to make him a household name. You can find Pop Baby's music on popular streaming platforms like Spotify, Apple Music, and SoundCloud, or check out his website to stay updated on his latest releases.