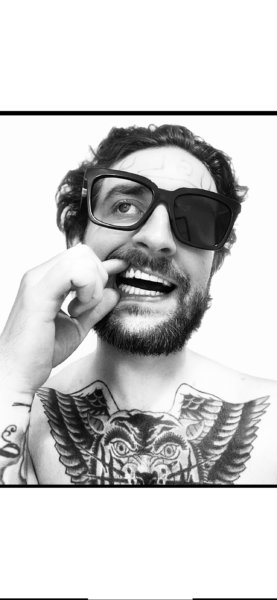 Meet Jonnyfenn: The Talented Rising Star in Music Production and Engineering
Hailing from Torrington, Connecticut, Jonnyfenn is making a name for himself in the music industry with his remarkable talent, passion, and tenacity. This independent artist, producer, and sound engineer has come a long way from his humble beginnings to establish himself as a force to be reckoned with in the industry, now based in Los Angeles.
The Early Years and Musical Influences of Jonnyfenn
Jonnyfenn grew up listening to a range of musical genres, from his mother's penchant for 1980s Broadway musicals to his friend's eclectic tastes. However, it was Kanye West's "The College Dropout" that truly inspired him to pursue music seriously. At the age of 18, he quit his overnight factory job and started his musical journey with a beat pad.
Jonnyfenn's Determination Through Struggles and Success
The path to success was not an easy one for Jonnyfenn. He frequently moved around during his childhood and changed schools often. His father left his family when he was 12, and he has not spoken to him since he was 16-17. At the age of 18, he was kicked out of his house and became homeless for a few weeks before he was able to rent a room from his brother's mother. To make ends meet, he worked several odd jobs, including being a cashier, dishwasher, and hardware store employee.
Despite these challenges, Jonnyfenn remained committed to his passion for music. He moved to LA when he was 20-21 and eventually met a group of guys on Snapchat who were impressed with his stories of being in studios and making beats. They flew him out to Beverly Hills to record with them and offered him free studio time in exchange for him staying with them. Jonnyfenn worked tirelessly, producing records for amateur artists and collaborating with renowned labels such as Def Jam, Interscope, RCA, and Bighead's label.
Inspirations and Goals of Independent Artist Jonnyfenn
Kanye West remains Jonnyfenn's biggest inspiration in both music and life. He aims to inspire others to never give up on themselves through his music. His upcoming albums, "U.G.L.Y." (You Gotta Love Yourself) and "WOW," showcase his musical talent as a producer, mixing engineer, and musician. He has collaborated with a group of talented musicians in LA, who excels in playing a variety of instruments, such as guitars, pianos, flutes, and saxophones.
Jonnyfenn's greatest accomplishment to date is working in serious studios with renowned artists, and he is eager to continue producing great music and collaborating with talented musicians. His music is available on Spotify, and you can follow him on Instagram to stay up-to-date with his latest music and updates.
If you're searching for a rising artist with raw talent and an inspiring story of resilience, Jonnyfenn is definitely someone to watch. He serves as a perfect example of how hard work, talent, and passion can lead to success. Keep up with his music on Spotify. For any updates, follow Jonnyfenn on Instagram.