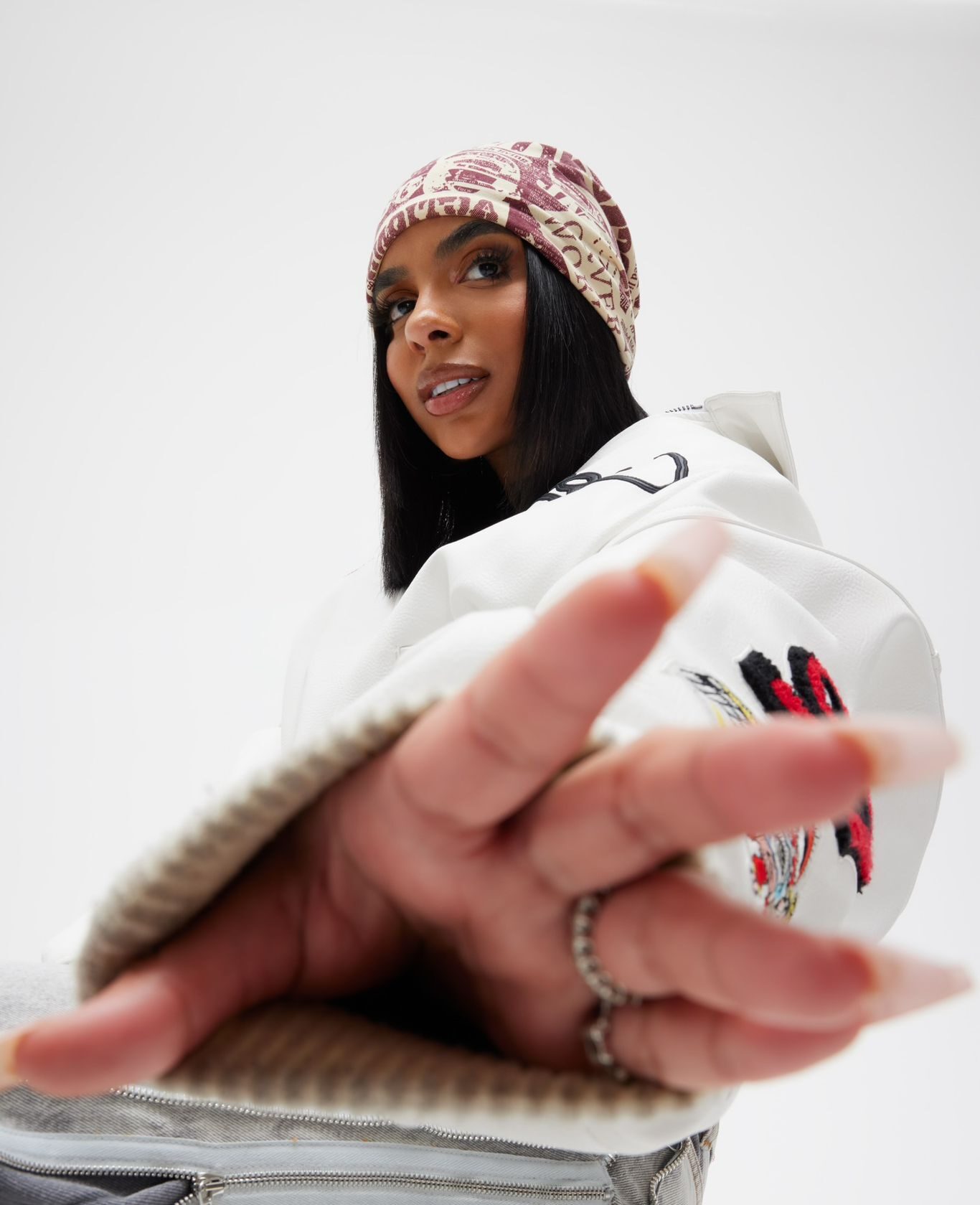 Popular
Interview with R&B's New Princess Skye Morales
Skye Morales is a rising R&B sensation born and raised in the south Bronx. Heavily influenced by various genres including soft rock, reggae, jazz and soul–Skye Morales leans deeply into the smooth harmonies of R&B to round out her own unique and refreshing additions to today's music scene. Skye Morales has had an impressive start to her career, working with notable writers and producers on her upcoming studio release. Skye has garnered support from the likes of multi-platinum record producer WLPWR, along with Grammy nominated songwriters writers Jamaica "Kahncept" Smith, Blanco "The Ear", Al Sherrod "A-Rod" Lambert, Milk + Sizz , Chad "C-Note" Roper and many more to date. Skye has brought a refreshing R&B sound to Atlanta's music scene, blending themes of both the past and present.  
We recently had the opportunity to sit down with the budding artist and unpack some of her plans for the upcoming new year.  We also got to touch on her recent musical success and musical journey. 
What 's your biggest lesson learned ?
To believe in yourself and trust your gut. Always trust your intuition because outside opinions may not always interpret things the way needed. Life is short so don't hold yourself back. 
What's your biggest success ?
Learning myself and coming to terms with my sound. Being comfortable with my vulnerability and putting that toward my music has been very rewarding. I was not always comfortable with sharing myself and my emotions with the world, so getting to this place has been something that I'm very proud of. 
Future goals and musical ambitions?
I want to leave a legacy that lives both inside and outside music. I want to leave the world better than I found it, so anything I can do to help people both physically and mentally I will put an effort towards. I think that collectively we can help improve a number of areas and facets of our lives that go overlooked. 
When did you start in the music world ?
13 years old was the first time I ever got in the studio and recorded a song. 
Describe any unique characteristics or attributes of yourself and music?
I have very infectious energy and am able to bring the best out of the people around me. I am very self-motivated and independent, so I am constantly trying to better myself and push myself to new heights. 
What separates you or your platform from your competition?
I am in competition with myself not anyone else. I try to not get distracted on what others are doing but try and focus on my own path. Everything that is for me is already written in the stars. 
Any tip/advice for young artist or anybody who wants to emerge in your industry ?
Believe in yourself. Its not a race so go at your own pace. Its easy to watch other peoples path and timeline but try an avoid comparing and being distracted by others. 
How do you see yourself in 10 years?
THAT girl now and THAT girl still.
What keeps you motivated everyday?
Knowing that the vision is bigger than all of this. My family is a big motivator for me as well.
What is your routine ? What you do in the morning and what are your core habits?
I am an earth sign; I love the earth. The first thing I do in the morning is go outside. I am a workaholic so daily I try to better my craft. Whether listening to my new music or etching out my creative, I am always working to better myself.
What would you tell your 10 years old self right now?
It will all work out sweetie
What is your favorite quote of all times?
"To live is the rarest thing in the world. Most people exist and that is all."
Any specific financial goal ? Like "I'm planning to retire in 10 years" or "buy a house for my parents" etc.
I want to build a community in my hometown
What are the main factors that led you to where you are right now ?
Growing up around music. Songwriting and music is in my blood. I gravitate to sounds and vibrations naturally, thanks to my upbringing.
Who is your role model or example/inspiration in your life ? (Can be famous or not)
My future self and how I envision my life in the future plays a big role in how I make decisions and move. I hold myself to a high standard so I hope to make my younger self proud.
What are your passions in your free time ?
Reading, painting, cooking, outdoor activities, hiking, crystal collecting exercising
What are the top 3 core values in life ? like "family, health and freedom" etc
Honesty, integrity,& moving in love
What are key moments / turning point of your life ?
What was the happiest day of your life ?
My happiest days are the days that im able to spend relaxing and disconnected from the outside noise. We live in a very demanding world nowadays so I think its necessary to take personal time for myself to reset and focus on the tings that are truly important.