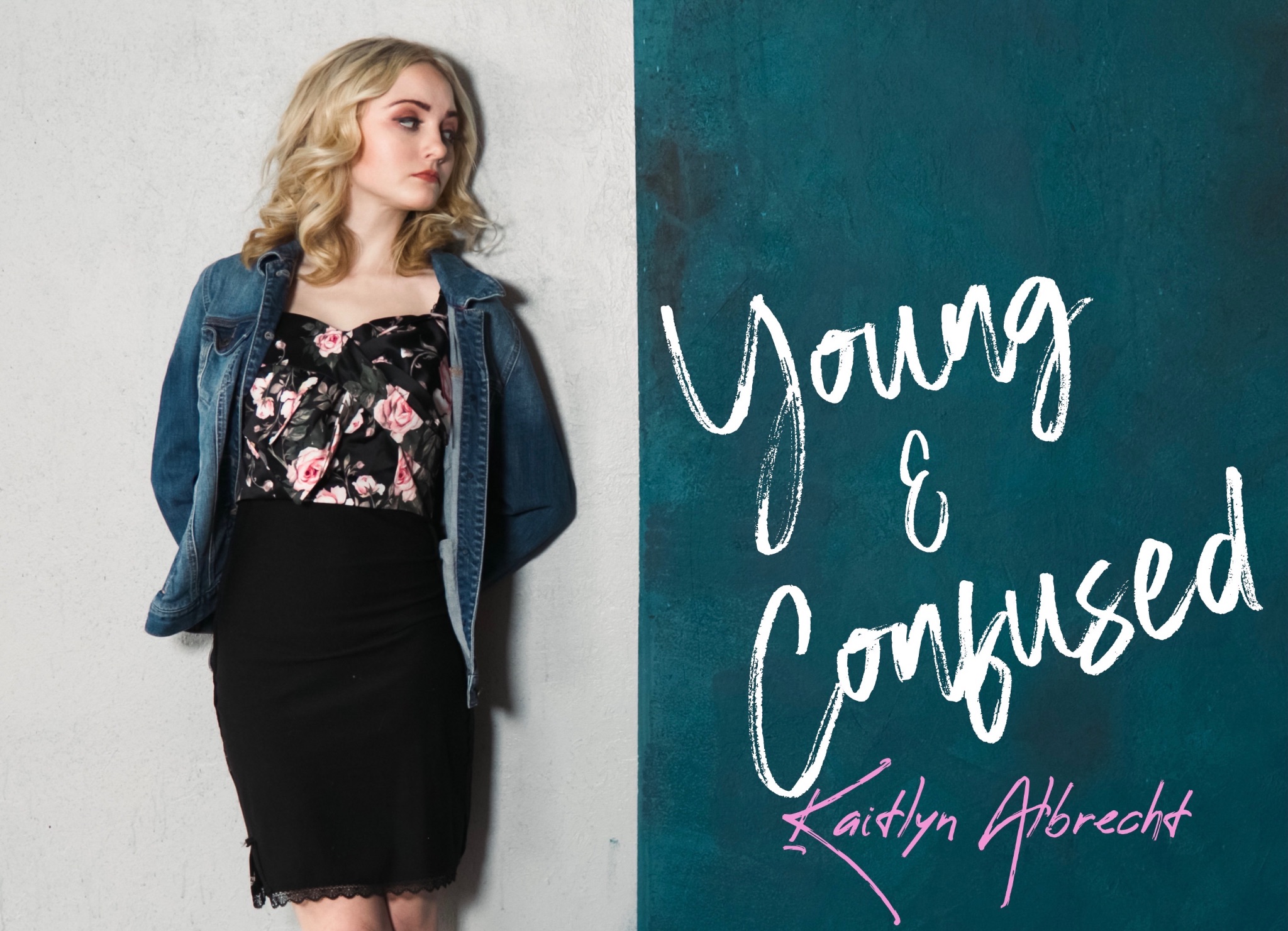 Kaitlyn Albrecht is an emerging artist who is quickly gaining recognition from music fans everywhere. With a voice that effortlessly combines the soulful tones of Olivia Rodrigo and the emotive power of Adele, Albrecht is captivating listeners worldwide. Her latest single, "Young & Confused," produced by the renowned, chart topping producer C-Ray, showcases her breathtaking voice and genius lyrics.
In "Young & Confused," Albrecht explores the complexities of teenage life through heartfelt lyrics. The song encapsulates the essence of the modern adolescent experience, navigating the challenges of self-discovery amidst societal pressures. Albrecht's relatable storytelling resonates deeply, providing a voice for those who often feel misunderstood.
The creation of "Young & Confused" was a collaborative process involving Albrecht's dedicated team. Working alongside producers Marc and C-Ray, Albrecht's artistic vision was brought to life. Their combined efforts resulted in a captivating musical backdrop that perfectly complements Albrecht's unique style. The seamless fusion of Albrecht's powerful vocals and the infectious energy of the track showcases their exceptional chemistry.
While Albrecht takes the lead in writing her songs, she acknowledges the invaluable contributions of her team. C-Ray, in particular, deserves recognition for his outstanding production skills, crafting captivating soundscapes that elevate Albrecht's compositions. Their collaboration culminates in a harmonious blend of Albrecht's raw talent and the expert craftsmanship of her team, making "Young & Confused" a standout in her discography.
Young & Confused" holds a special place in Albrecht's heart, highlighting her growth as an artist and her infectious enthusiasm. Despite considering herself an average dancer, the energy of the song compelled Albrecht to dance in the studio booth, fully immersed in its contagious rhythm.
The creative process behind "Young & Confused" was a mixture of spontaneous inspiration and meticulous craftsmanship. Albrecht's late-night epiphany gave birth to the first verse and chorus, which she recorded immediately. Sharing her initial recording with C-Ray ignited the creative process, resulting in an exceptional instrumental track that perfectly complemented Albrecht's vision. The recording session lasted for six intense hours, during which Albrecht poured her heart into capturing the verses, chorus, harmonies, and even creating the bridge on the spot.
"Young & Confused" was released on June 30th, alongside Olivia Rodrigo's highly anticipated single "Vampire." The simultaneous release of these two tracks has generated significant buzz among fans, showcasing the diverse appeal and immense talent of both Albrecht and Rodrigo.
Check out "Young & Confused" on Spotify
Check out "Young & Confused" on Apple Music: https://music.apple.com/us/album/young-confused-single/1691981212