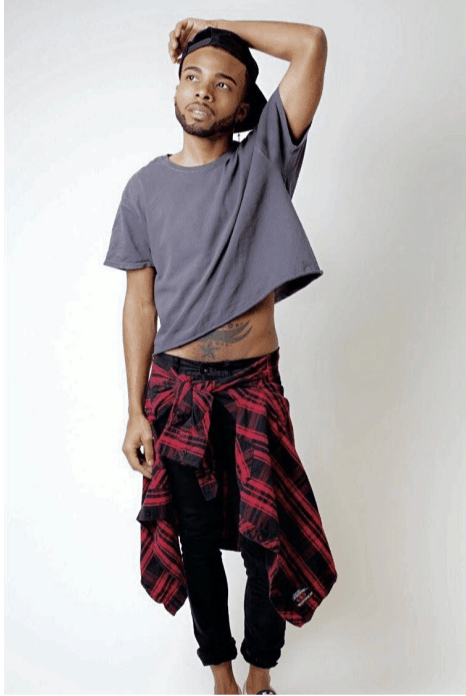 Popular
EDMsauce.com Artist of the Week: Travvy Trav
Welcome to yet another part of our EDMsauce.com Artist of the Week Series where we showcase some of the best up and coming talent in the industry. Today we have an incredible, young producer from Milwaukee going by the name of Travvy Trav who is excited to show off his take on modern, hard hitting acid house.
In a few short years, Travvy Trav went from being a complete unknown to being a regular performer at some of the most popular clubs in the Midwest and having his music acknowledged by prominent artists like DJ Pierre. His highly imaginative take on the acid house genre has many people believing he is the future of the genre, and with the release of his latest single "I'm Here," he is ready to prove them correct. 
At the core of Travvy's appeal is his genuine love for bringing people together through music. His performances are known for quickly turning into celebrations where people can forget their troubles and come together for a night of carefree fun. 
"I love seeing people dance. I definitely enjoy being the person that helps create positive energy for those who need it the most." – Travvy trav
That philosophy applies to his productions just as much as it does to his performances. If you close your eyes while listening to his music on headphones, you'll instantly feel like you've been transported to a dance floor. The opening beats of "I'm Here" announce his intentions instantly. Hypnotic and propulsive, they serve as the perfect introduction to Travvy's world. It is what comes next, however, that really shows what he is all about. 
Travvy's pure musicianship allows him to build layers of harmony and texture, all tied together by another worldly vocal sample that elevates the track to new heights. Over the track's 4 minute run time, Travvy doesn't waste a single second, adding unexpected twists and turns that will keep a tight grip on the listener's attention whether they are at home or in the club. Travvy Trav's adventurous take on acid house has made him one of the fastest rising DJ's in the Midwest. By combining his reverence for the classics of the genre with a forward thinking approach, he is redefining acid house in his own image while performing for increasingly enthusiastic audiences across the region. 
"Acid house helped create the music revolution." – Travvy Trav
Born Travis Lynch in the small town of Benton Harbor, Michigan, Travvy always had a natural gift for bringing people together, but he never considered a career in music until he relocated to Milwaukee as an adult. With no experience, he answered an advertisement for a wedding DJ. All it took was one performance for Travvy to know that he had found his new profession. 
In the ensuing years, Travvy set about mastering his craft. He began developing his own style, defined by dazzling displays of virtuosity mixed with crowd pleasing, dance floor awakening beats. Within no time, he was booked solid, performing at some of the most prominent clubs in Chicago, Milwaukee, and the surrounding areas. In addition to the exhilarated crowds, he found even more validation for his career when he met acid house pioneer DJ Pierre. Being acknowledged by one of his key influences gave Travvy all the encouragement he needed to keep going as he continued to rise through the ranks of the local scene. 
One of many things that makes Travvy so special is his understanding of the way people have always relied on music to get through difficult situations, something he always keeps in mind while working on his productions. 
"History has always repeated itself. In the 80s, this is the kind of music that helped Britain get through their hard times. Acid house helped create the youth revolution."
That sort of devotion to his audience has served Travvy well, and the ambitious young artist is just getting started. With plenty of new releases and performances scheduled for the new year, he is well on his way to becoming a household name in the electronic music world.