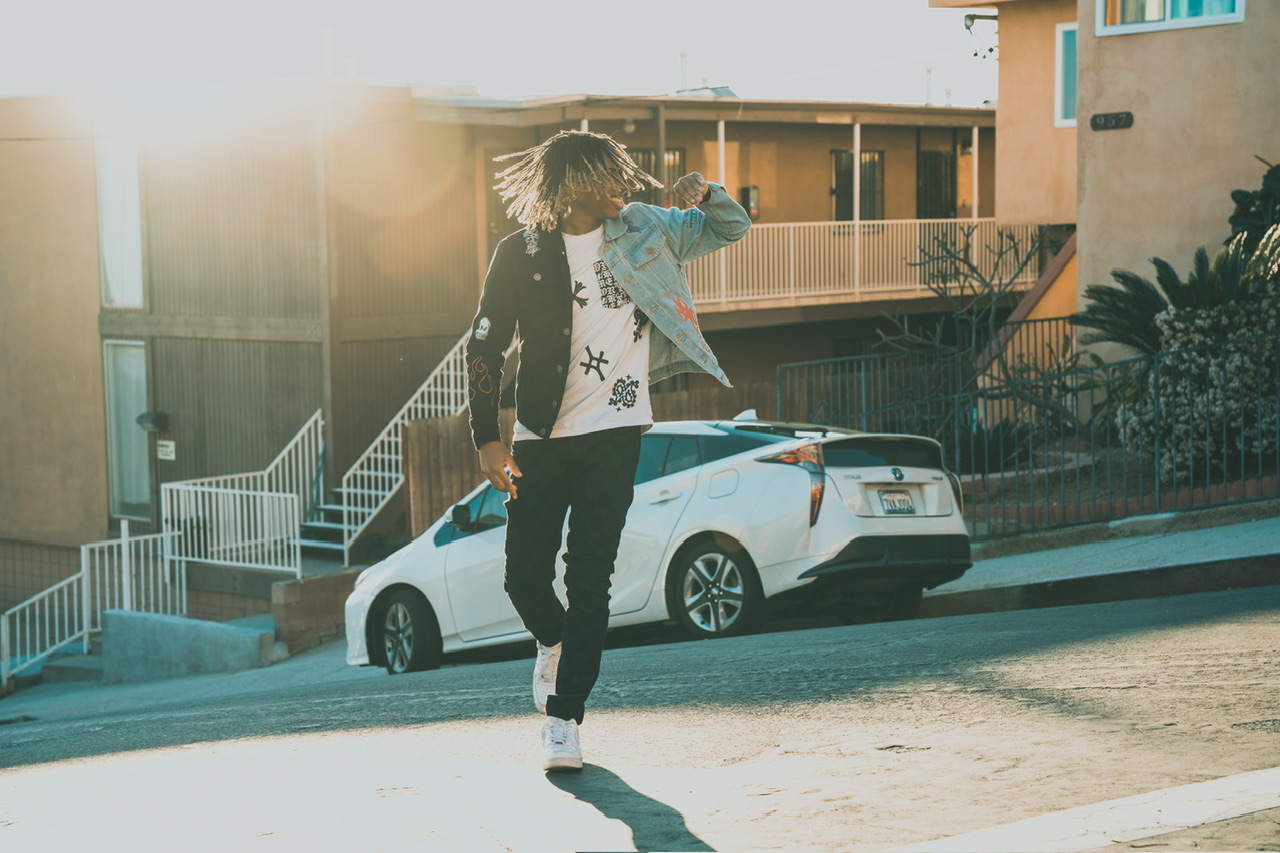 KILJ blazes his own path in the rap world, defying stereotypes along the way. At just 18 years old, KILJ, born Jelani Lofton, offers a refreshingly vulnerable perspective in his music, going beyond surface-level content. Inspired by the candid and genre-melding late rapper Juice Wrld, KILJ makes music with heart, proving age is no barrier to pursuing your passion and making an impact. 
Born in Prince George's County, Maryland, and currently based in Atlanta, Georgia, KILJ began releasing music in January 2019 at just 14 years old. Now at 18, he has achieved impressive feats in his music career. The rapper's music, which he initially recorded independently in his bedroom, has received over 25 million streams and led to an invite from The Recording Academy to attend the #GRAMMYsNextUp event. Most importantly, KILJ's music has had an immense personal impact, with the artist often receiving messages from fans sharing how his music saved their lives.
KILJ's journey into making music took root due to his admiration for Juice WRLD. The "Lucid Dreams" rapper, known for hit songs with emotionally raw subject matter, inspired KILJ to believe it was possible to create rap music that went beyond flaunting wealth and focused on more vulnerable themes such as mental struggles.
As a multi-talented creative, KILJ juggled school, music, and auditions for TV roles, leaving him stretched thin at times. Despite these challenges, KILJ's unwavering determination led him to balance his responsibilities, and he managed to graduate high school on time in June 2023.
KILJ's versatile background in the industry sets him apart from other rappers. Before honing in on his rap career, KILJ was a national competitive dancer and a television actor in several TV shows and commercials. With plenty of entertainment industry experience under his belt, KILJ is equipped to navigate the music world and push boundaries in the rap game as a true artist.
The rapper's music features authenticity, polish, and infectious beats. From the melodic confidence of "The One" to the buzzing energy of "Militant," KILJ's talent is evident. He peels back the curtain of his creative process on his Instagram and TikTok, sharing colorful photos from his time in the studio and video content documenting his journey with his dedicated followers. KILJ's music can be found on Spotify, where he boasts over 400K monthly listeners.
KILJ intends to keep progressing in the rap world and envisions lots of success in his future. He aims to have a song hit the Billboard Hot 100 Chart and dreams of his discography one day including some gold and platinum songs. In a few years, KILJ sees his music career leading to frequent tours where he can more directly inspire and connect with his fans through his memorable music.
What started as just KILJ in his bedroom with a mic and free recording software has grown into impressive traction in the music industry at such a young age. Having just graduated this year, the sky's the limit for KILJ's music journey.