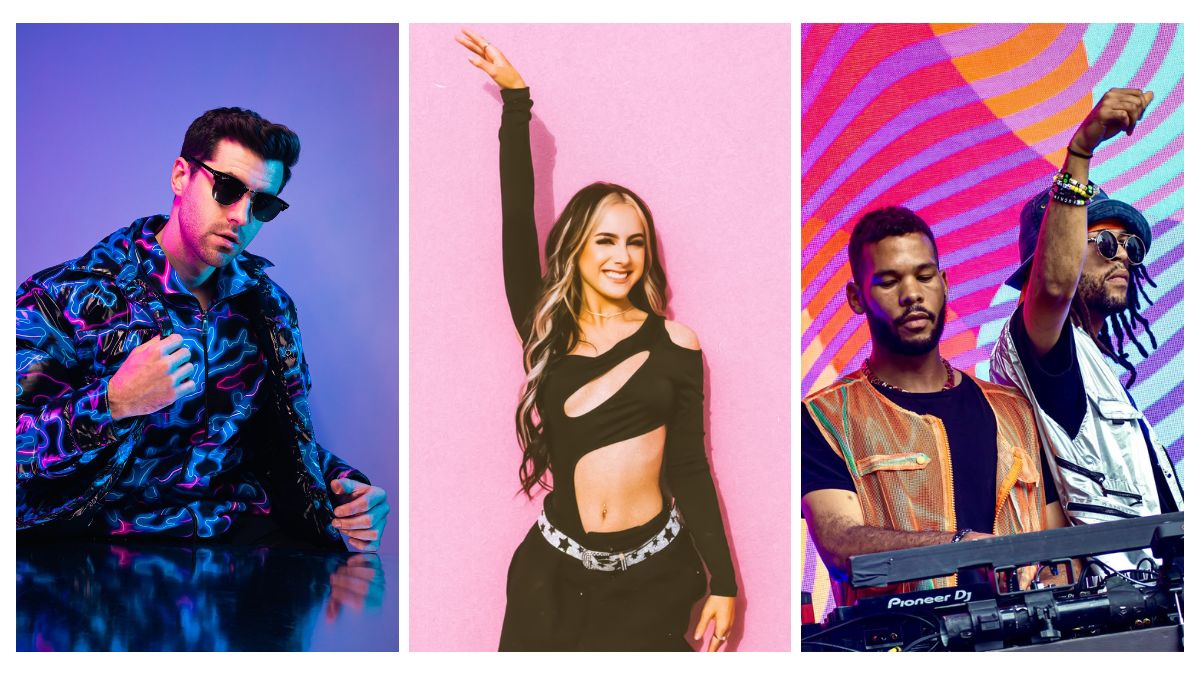 "Arcade" the infectious tune that swiftly ascended to popularity on TikTok, has now etched its mark on the prestigious Billboard dance charts. With a fusion of EDM and pop vibes that are undeniably catchy, this track is an immediate ear worm.
EXO – TEMPO: Song Of The Week
Please enable JavaScript
Leading this top 20 Billboard breakthrough are three striking artists:
First up is Capri, a powerhouse vocalist hailing from Vancouver, Canada. Boasting an impressive fan base of over a million followers, Capri's talent has gone viral multiple times on TikTok. Notably, Capri holds a Guinness World Record for singing the national anthem in the native language across a staggering 80 countries.
Next in the limelight is B Martin, an artist commanding attention with 300,000 monthly listeners. His lyrical prowess shines through in "Arcade" where every line is a veritable punch line. With credits including co-writing and vocal production for "Arcade" as well as a standout
collaboration with T-Pain and Cory Gunz, B Martin wears many hats.. Having shared the stage with the likes of Mac Miller, Big Sean, and J Cole all along the East Coast, we are thrilled to see where he'll perform next.
Completing this triumphant trio are the Canadian DJ duo, Setou & Senyo. Not only did they produce "Arcade", but their production prowess elevates the track to unparalleled heights, reminiscent of the vibes often associated with Joel Corry. Their artistry regularly finds a place in Spotify editorials, and they grace the stages of some of the world's largest festivals.
"Arcade" is a pulsating, high-energy pop anthem that seamlessly blends the best of electronic and commercial music. This track is an auditory delight for EDM aficionados and pop enthusiasts alike. For those seeking a musical journey that encapsulates the spirit of both
genres.