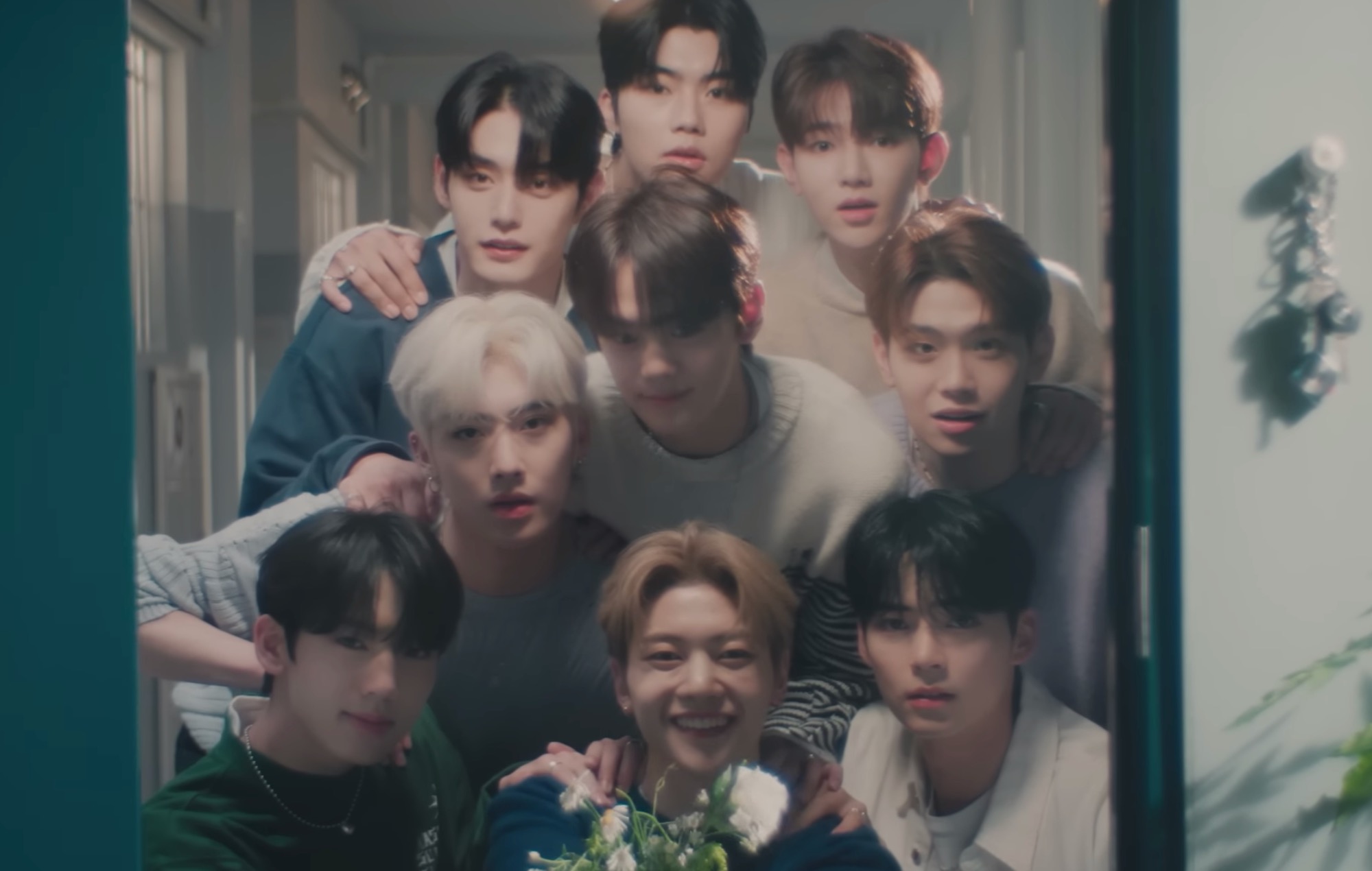 Upcoming K-pop boyband ZEROBASEONE have released a music video teaser for their debut single 'In Bloom'.
On July 6, the nine-member group released the first teaser for their music video for 'In Bloom'. The song is the lead single from their upcoming debut mini-album 'Youth in the Shade', which will be released at the same time as the music video on July 10 at 6pm KST.
The teaser clip opens with the ZEROBASEONE members waking up in a room overgrown with plants. The group head outside and gather up flowers, later racing to present them to the audience. Notably, the song samples A-Ha's hit 1984 sing 'Take On Me'.
[embedded content]
In addition to the title track, 'Youth in the Shade' will comprise an opening track, 'Back to ZEROBASE', and B-sides 'New Kidz on the Block', '우주먼지 (and I)', 'Our Season' and 'Always'.
The mini-album previously set a new record with 780,000 preorders within five days, making it the most preordered debut album by a K-pop act, per News1. As of July 4, 'Youth in the Shade' has accumulated over 1.08million preorders, making it the first time a debut record by a K-pop group has sold over a million copies.
ZEROBASEONE was formed through Mnet's idol survival series Boys Planet, the follow-up to 2021's Girls Planet which formed Kep1er. The show aired from February to April 2023, with viewers voting weekly for their favourite contestants, which hail from different entertainment agencies.
The top nine finalists then formed the group, featuring Sung Han-bin, Kim Ji-woong, Zhang Hao, Seok Matthew, Kim Tae-rae, Ricky, Kim Gyu-vin, Park Gun-Gun-Work and Han Yu-jin. ZEROBASEONE are managed by WAKEONE, and will remain active for two and a half years.