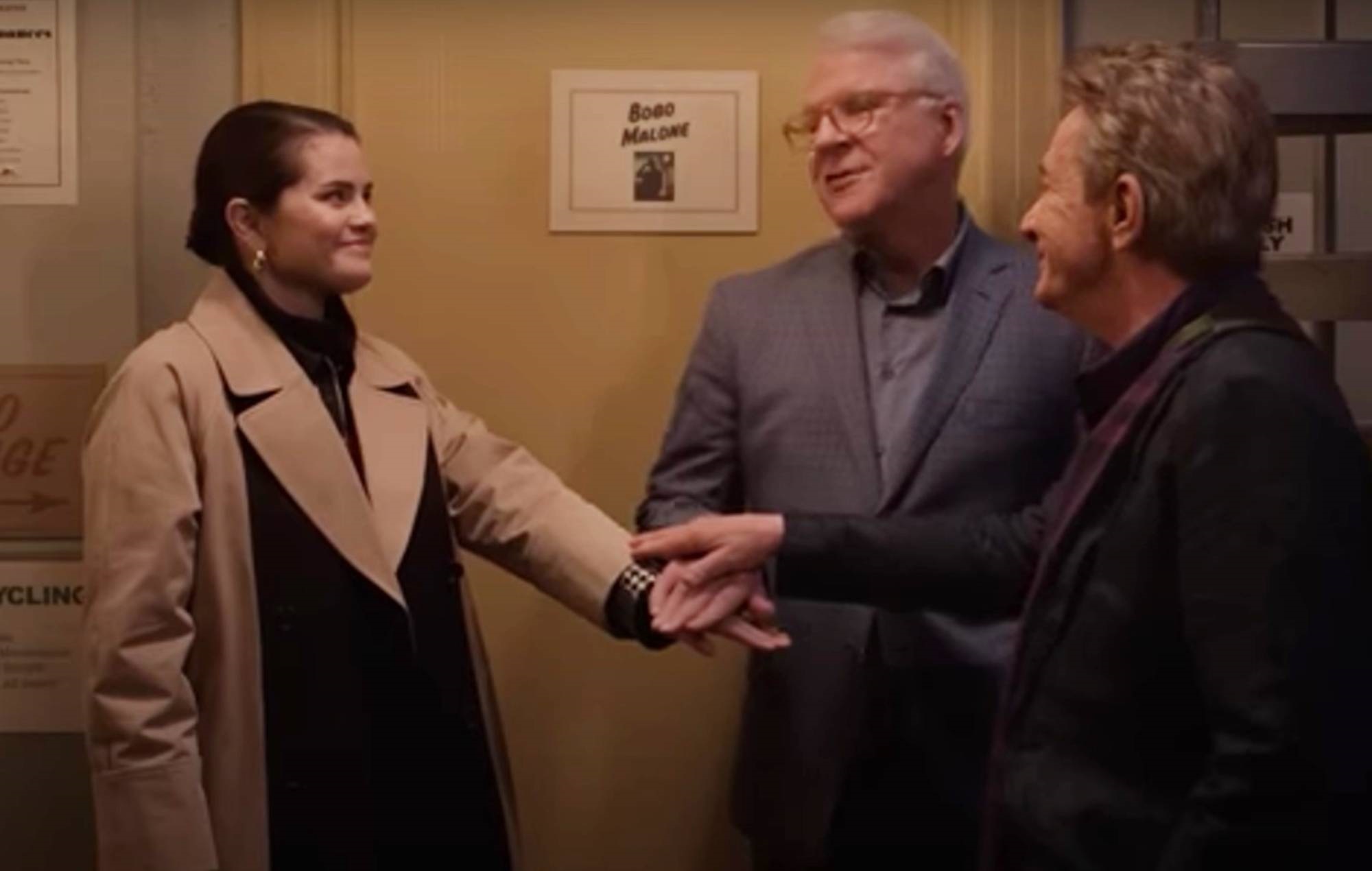 Music Interview
Watch the trailer for 'Only Murders In The Building' season 3
The official trailer for the new season of Only Murders In The Building has been shared.
Season 3 is set to drop on Hulu/Disney+ on August 8 and will feature an all star cast including Meryl Streep, Paul Rudd, Ashley Park and Matthew Broderick, alongside the true crime fanatic trio Charles (Steve Martin), Mabel (Selena Gomez) and Oliver (Martin Short).
Yet again a murder is carried out in the comedy drama which the trio must get to the bottom of. You can view the trailer below.
The show returned for a second season last summer. The final scene of season two introduced Rudd as a new character called Ben Glen.
[embedded content]
The murder mystery Hulu series earned 17 nominations for the 2022 Emmy Awards, with Martin and Short receiving leading acting nods. However, despite making up the show's trio of leads, Gomez was omitted from the list.
"We're very happy we got a lot of nominations," Martin said at the time. "We're a little dismayed that Selena didn't get nominated because she's so crucial to the trio, to the show.
"She kind of balances us. In fact, in some ways you can say that we got nominated because of her balance in the show."
It was renewed for a third run last year. Back in May, Martin dropped the release date for the show's return during his You Won't Believe What They Look Like Today! touring show alongside co-star Short at the Walt Disney Theater. Dr. Phillips Center For The Performing Arts in Orlando.
Martin said: "Catch the new season August 8," before Short added: "Our show is like Steve trying to pee – it streams for 33 minutes."