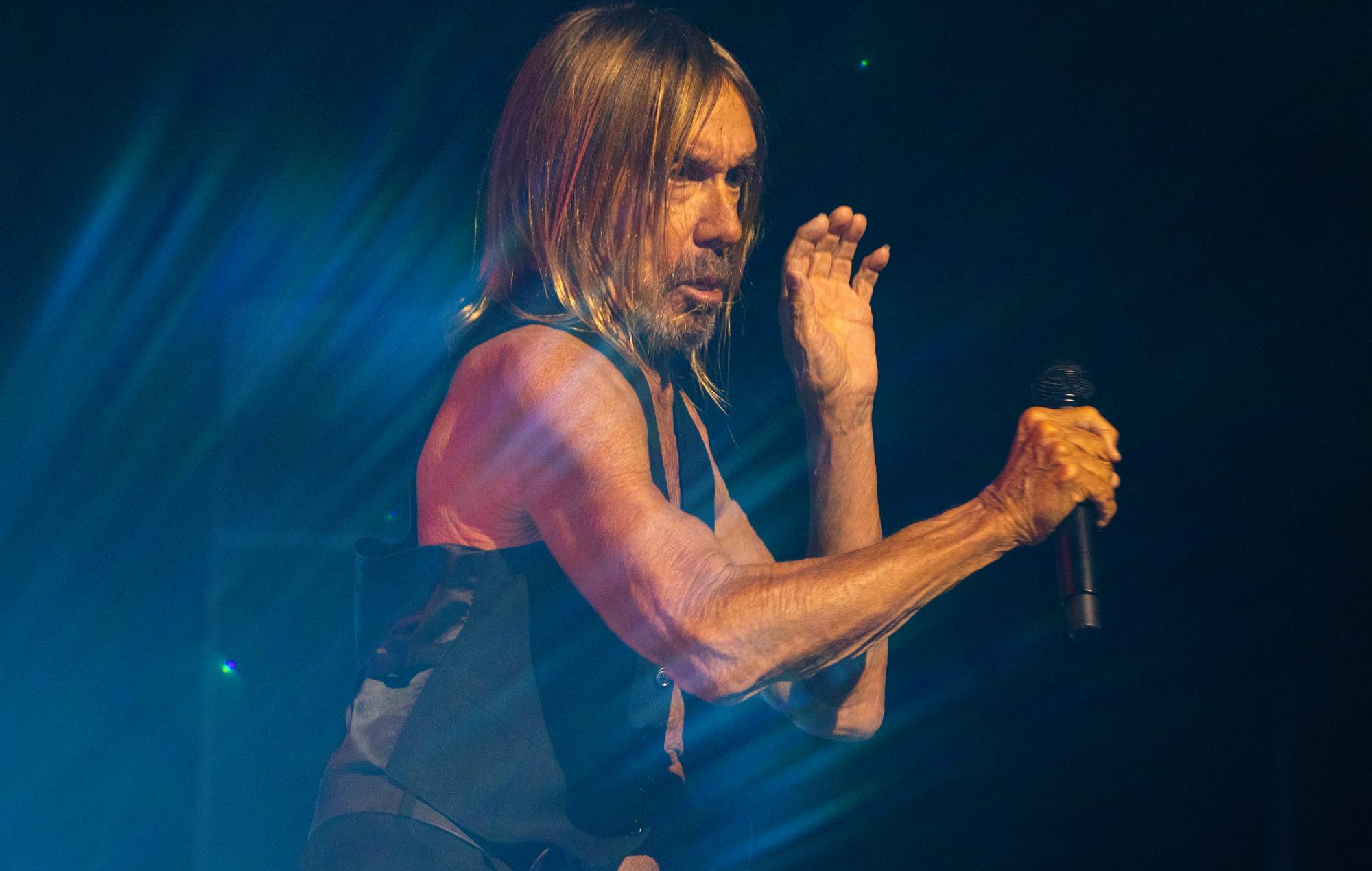 Music Interview
Watch Iggy Pop cover Lou Reed's 'Walk On The Wild Side' with Duff McKagan, Chad Smith and more
Iggy Pop put his own spin on Lou Reed's 1972 hit 'Walk On The Wild Side' at a show in Los Angeles – check it out below.
The punk legend played the song as the opener of the encore and was accompanied by his all-star band the Losers, made up of Andrew Watt and Jamie Hince (the latter of The Kills fame), Guns N' Roses bassist Duff McKagan and Red Hot Chili Peppers drummer Chad Smith. It marks the first occasion that Pop has ever cover that particular track.
Check out the cover below:
[embedded content]
Watt produced Pop's most recent album, 'Every Loser', which came out in January, while McKagan and Smith also played on it.
Pop played five songs from that album including singles 'Frenzy' and 'Strung Out Johnny' during the show at The Regent Theater, while seven of the remaining songs were hits by The Stooges.
Check out the full setlist for the Regent Theater show below (via Setlist.fm):
1. 'The News For Andy'
2. 'Neo Punk'
3. 'Frenzy'
4. 'Raw Power'
5. 'TV Eye'
6. 'Sixteen'
7. 'Strung Out Johnny'
8. 'The Passenger' 
9. 'Lust For Life'
10. 'Gimme Danger'
11. 'Modern Day Rip-Off'
12. 'Loose'
13. 'Comments'
14. 'Nightclubbing'
15. 'Search And Destroy'
16. 'Walk On The Wild Side'
17. 'I Wanna Be Your Dog' 
Iggy Pop will be bringing his live show to the UK for a special one-off performance dubbed 'Dog Day Afternoon' in Crystal Palace Park on July 1. He will be supported by Blondie, Buzzcocks, Lambrini Girls and Generation Sex.
The latter band features Billy Idol and Tony James of Generation X, as well as Sex Pistols' Steve Jones and Paul Cook. The Crystal Palace date serves as Generation Sex's first-ever UK appearance, while Sex Pistols' Glen Matlock will also now play live with Blondie.