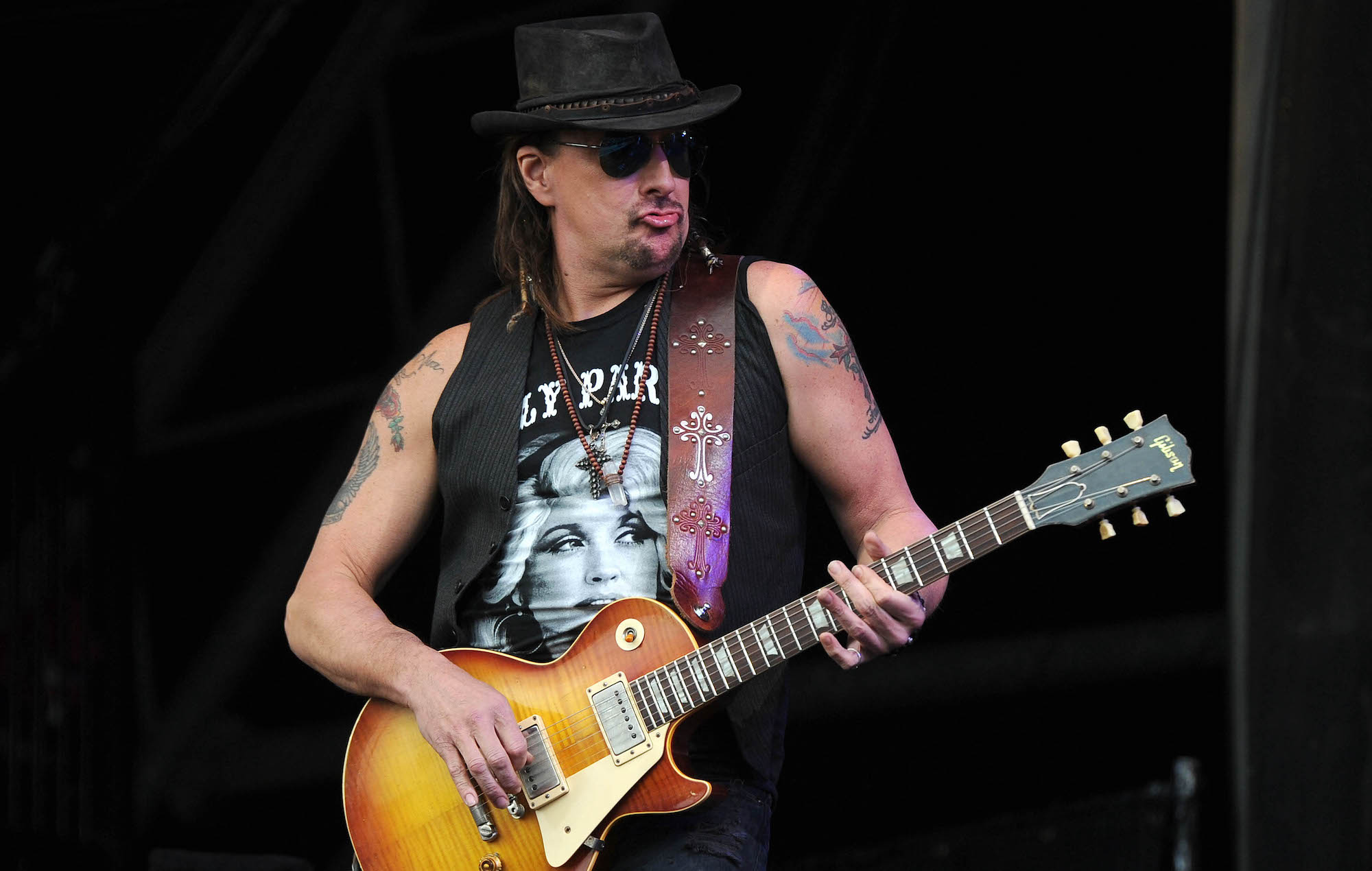 Legendary guitarist Richie Sambora may soon be returning to Bon Jovi, revealing in a new interview that discussions for his comeback are currently underway.
"We're talking about it," Sambora said in an interview with Absolute Radio. "I don't think there's any reason not to [return to Bon Jovi] at this point."
He went on to clarify that he and frontman Jon Bon Jovi hold "no malice" towards each other, explaining: "I mean, we did something… There's not a lot of bands that did what we did.
"I don't know when Jon's going to get his voice together and [when a Bon Jovi reunion featuring Sambora is] going to happen, but we have to get out there and do it for the fans really. I feel a second obligation. I've had such a privilege and an opportunity – and this is not bullshit, it's really true – my life is pretty good, always has been, and I get to do what I love to do for a living. And it's a damn good living. And I never really stopped, really."
As for the prospect of recording new material with Bon Jovi himself, Sambora quipped: "Oh, if he doesn't let me, he's crazy. I'm on a tear."
Reflecting on his prior role in the band, he continued: "Actually, I did write that other (Bon Jovi) stuff, too. It's a misnomer when people go just because his name is on [the band] that's the name. We just couldn't think of anything else really.
"People think that I just come up with the guitar parts and something like that. But songwriting is conceptual. You have to have a concept. It's a story. And it can sometimes just come from looking out the window and observing and a lot of times it comes from your own life and for the most part of Bon Jovi my life was a lot [more] colourful than everybody else's in the band!"
Sambora performed with Bon Jovi for exactly 30 years – from the band's inception in 1983 up until 2013 – explaining years after his departure that he left because "family had to come first". He briefly reunited with the band in 2018, though, performing at their induction into the Rock & Roll Hall Of Fame.
Earlier this month, Sambora was revealed to have been the mystery celebrity singing in a jacket potato costume on The Masked Singer UK.