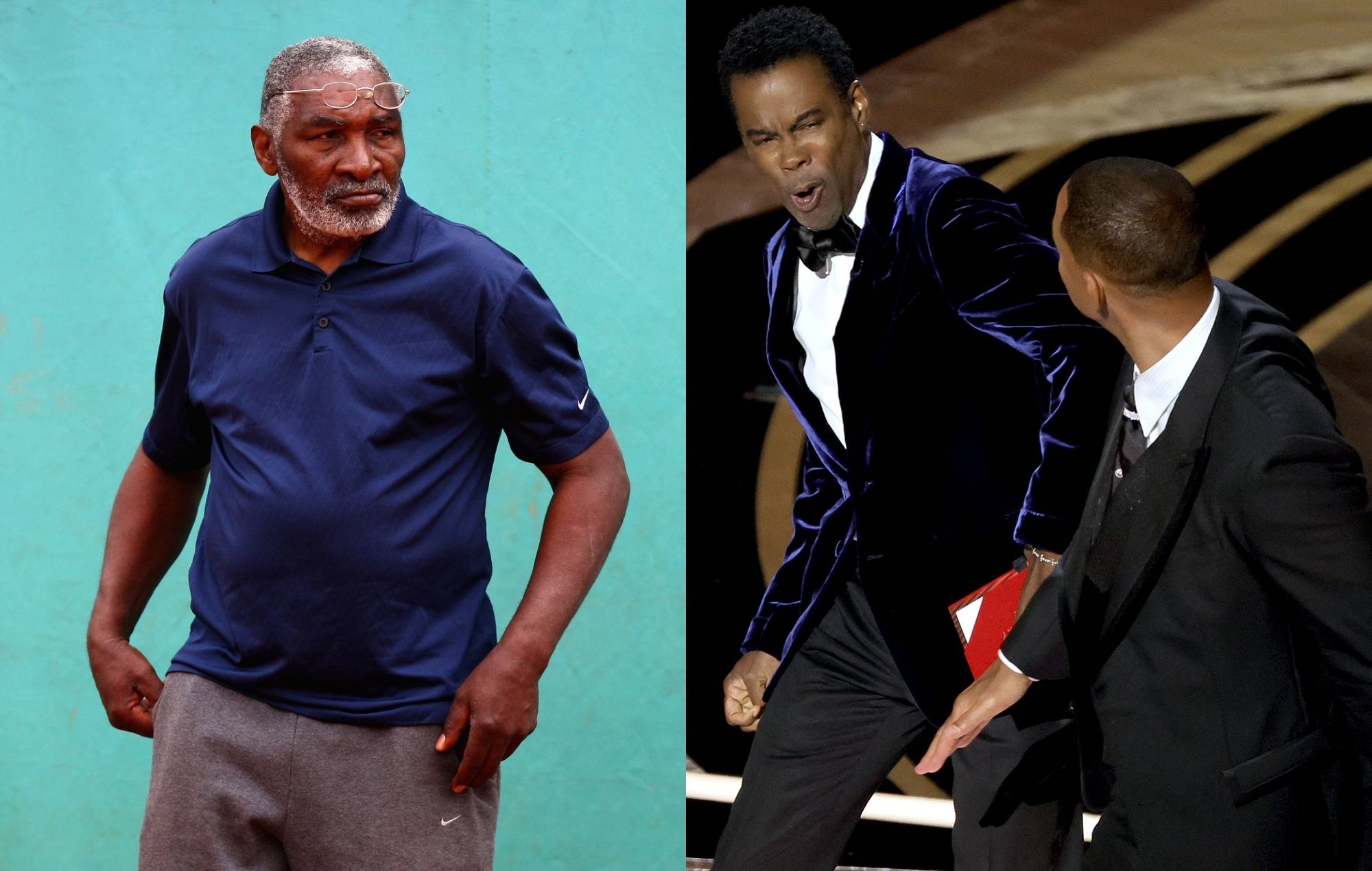 Music Interview
Richard Williams says "everyone should forgive" Will Smith over Oscars slap
The father of Venus and Serena Williams has defended Will Smith over his Oscars slap on Chris Rock.
At the 2022 academy awards ceremony, Smith stormed the stage and hit Rock after the host made a joke about Smith's wife Jada Pinkett Smith.
Now in a new interview Richard Williams, who Smith portrayed in the biopic film King Richard, which won him best actor, backed the actor.
"I think he has done the best thing he needed to do, but I would never be disgusted with Mr Smith. Matter of fact, I appreciate Mr Smith," he told Good Morning Britain.
[embedded content]
When asked if he saw any wrongdoing in what happened at the Oscars, Williams said: "I don't see nothing wrong with that," before adding: "It's time for everyone to forgive Will Smith."
He also said Smith's 10 year ban from the Oscars should be lifted.
His comments come after Rock recently addressed getting slapped during a new Netflix comedy special.
"Everybody knows it happened. I got smacked a year ago. I got smacked at the Oscars by this motherfucker," Rock said (via The Guardian). "And people are like, 'Did it hurt?' It still hurts. I've got 'Summertime' ringing in my ear."
He went on to say he "wasn't a victim. You'll never see me on Oprah crying. Never going to happen. 'I couldn't believe it, and I loved Men In Black'. Nope! Fuck that shit, I took that hit like [boxer Manny] Pacquiao. 'Did it hurt?' Yes motherfucker, it hurt."
"I know you can't tell on camera, but Will Smith is significantly bigger than me," Rock continued. "He does movies with his shirt off. You've never seen me do a movie with my shirt off. Will Smith played Muhammad Ali in a movie. Do you think I auditioned for that part?" Rock asked.
In July 2022, Smith posted an apology video to address his actions. "I've reached out to Chris and the message that came back is he's not ready to talk, and when he is, he will reach out," he said.
Following the incident, Smith resigned from the Academy. He was later banned from all Academy events for 10 years while Oscars president Janet Yang admitted that the organisation's response to the "unacceptable" altercation was "inadequate".