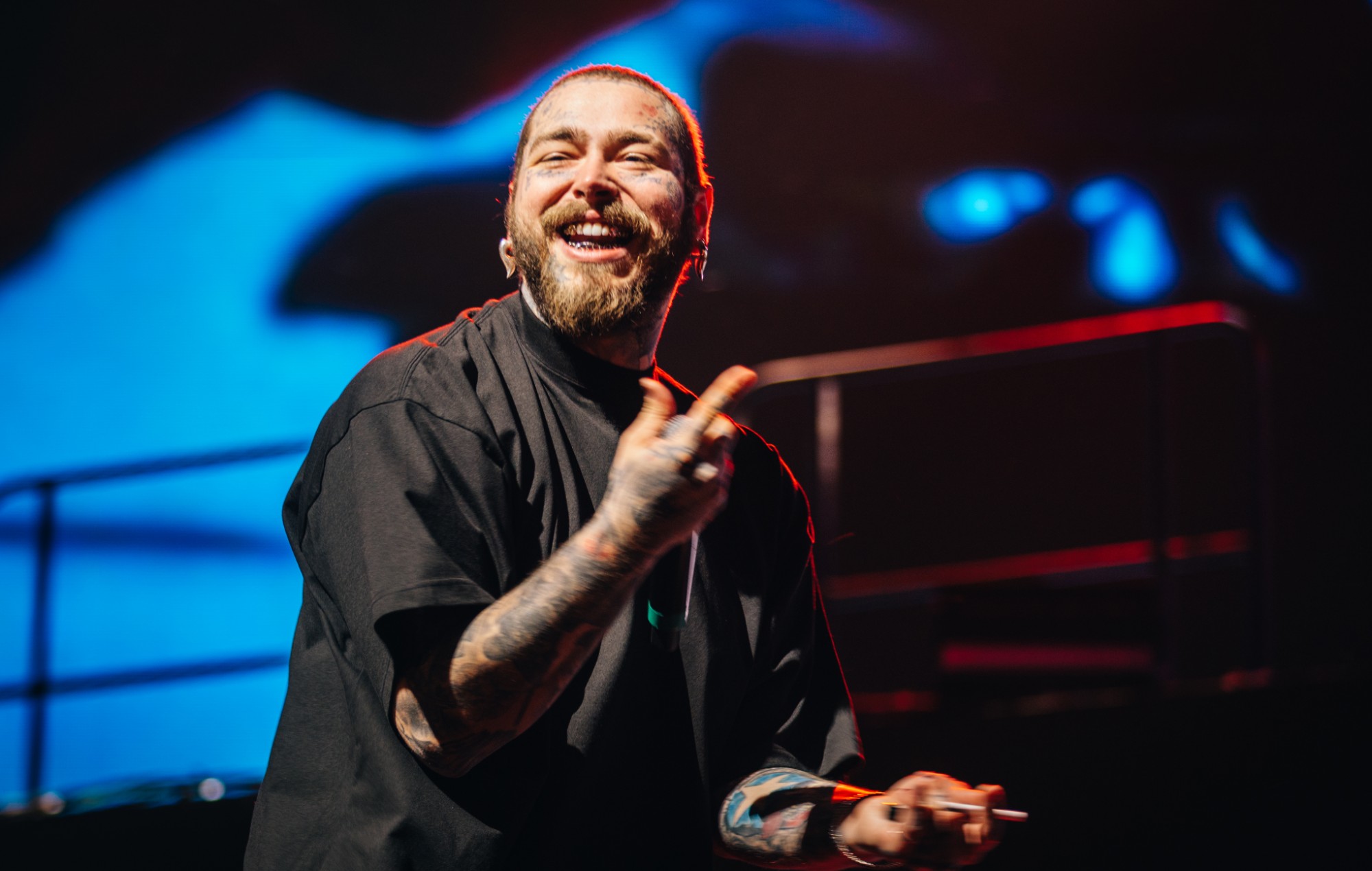 Music Interview
Post Malone hotboxes a stranger's car for 'Impractical Jokers' prank
Post Malone has been caught hotboxing a stranger's car as part of a practical joke for the hidden camera show Impractical Jokers. 
The rapper features in a guest spot of the series' next episode, which airs tomorrow (February 16) on truTV and TBS. In a clip, Malone (wearing an earpiece) can be seen taking orders from Impractical Jokers hosts Brian Quinn, James Murray and Sal Vulcano, who watch on as the rapper poses as an auto service worker.
Malone then pulls up to the owner of a car he's seemingly been working on, with clouds of smoke spilling from the vehicle as he alights. "Boss, thanks for letting me smoke that up in there," Malone says to Quinn (who's standing in as his employer). "Give it about five to ten if you guys don't want the contact high."
The rapper later offers a can of air freshener as a solution to the hotbox, after the bewildered car owner claimed she was "allergic to" tobacco. "Don't worry, it's not tobacco," Quinn jokingly adds. Watch the clip from Impractical Jokers below.
🚨 Watch an exclusive preview of @PostMalone appearance on 'Impractical Jokers'!

— Full episode on Feb 16, 10 pm on truTV or TBS. pic.twitter.com/aibiWzosHT

— Post Malone News (@NewsPosty) February 14, 2023
According to the New York Post, the stunt almost got Malone and the Impractical Jokers hosts arrested, after an unwitting victim of the car park prank placed a call to the NYPD. "The guy who called the cops actually had a very generous attitude about it once we told him what was going on," Quinn explained.
Previous guests on Impractical Jokers have included actors Jeff Daniels and Paul Rudd, as well as musicians Kesha, John Mayer and Method Man. In a similar prank in 2018, Malone posed as a record store clerk, scoffing at his own albums and calling them "trash" as unsuspecting customers ignore him.
Malone recently completed an Australian tour with the Red Hot Chili Peppers. Prior to that, his own 'Twelve Carat tour' saw the rapper suffer two on-stage injuries, assist a couple in revealing their baby's sex, and hang out backstage with Dave Grohl.