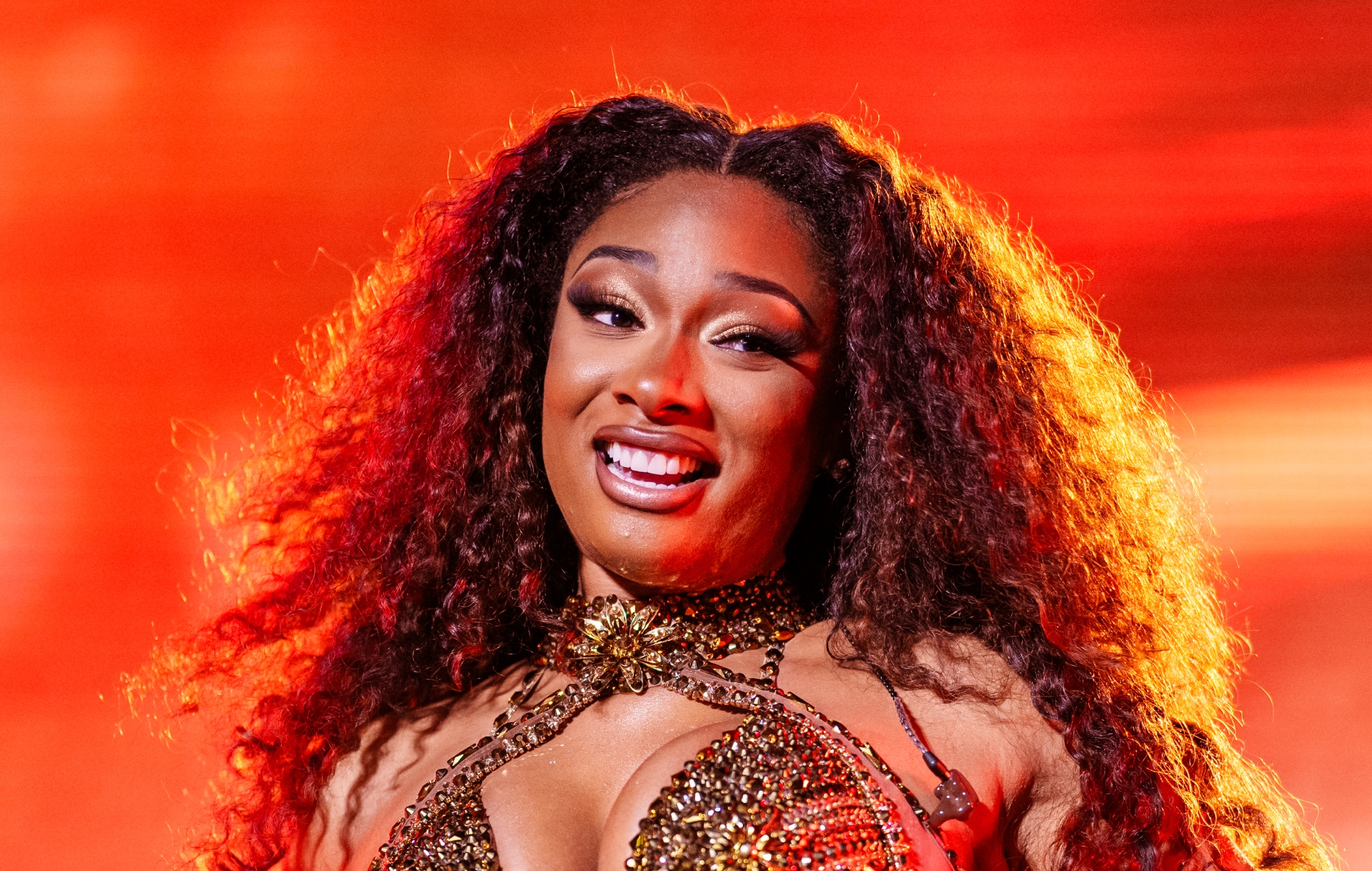 Megan Thee Stallion has hinted at a new era of music on her social media.
On October 12, the Houston rapper posted a mysterious trio of images on Instagram spelling out the words 'Act One', with a red snake biting its own tail. Two days later, she posted a photo of herself posing with a snake emoji as the caption. Yesterday (October 21), Megan then wrote 'Tune in Monday hotties', suggesting new music is around the corner.
Today (October 22), she posted an even more tantalising hint of what's to come. Megan's latest Instagram post shows some behind-the-scenes of a potential music video, her hands hidden behind long, red nails. Megan also included footage of a sultry wink and her signature 'ah' ad-lib. "This one is personal", she wrote in the caption.
The news follows Megan's announcement that she had finally parted ways with former label 1501 Certified Entertainment, who she was engaged with in a lengthy legal battle lasting four years. As a result, the rapper also announced her new album would be completely self-funded: "The budget is coming from me, motherfucking Hot Girl Productions."
The musician also released her contribution to the new A24 musical Dicks: The Musical, a song called 'Out Alpha The Alpha'. The movie was released on October 6 in the US.
Megan has additionally launched a new mental health resources website called Seize The Awkward. The rapper has been open with the trauma she experienced following the events of rapper Tory Lanez shooting her. Lanez was found guilty in 2022 and sentenced to 10 years in prison.
She also directly addressed the public humiliation she faced on her latest album 'Traumazine', which NME gave four stars: "Although Megan Thee Stallion is only just settling into her throne as one of hip-hop's elite, she'll clearly leave a lasting impression on rap music forever."