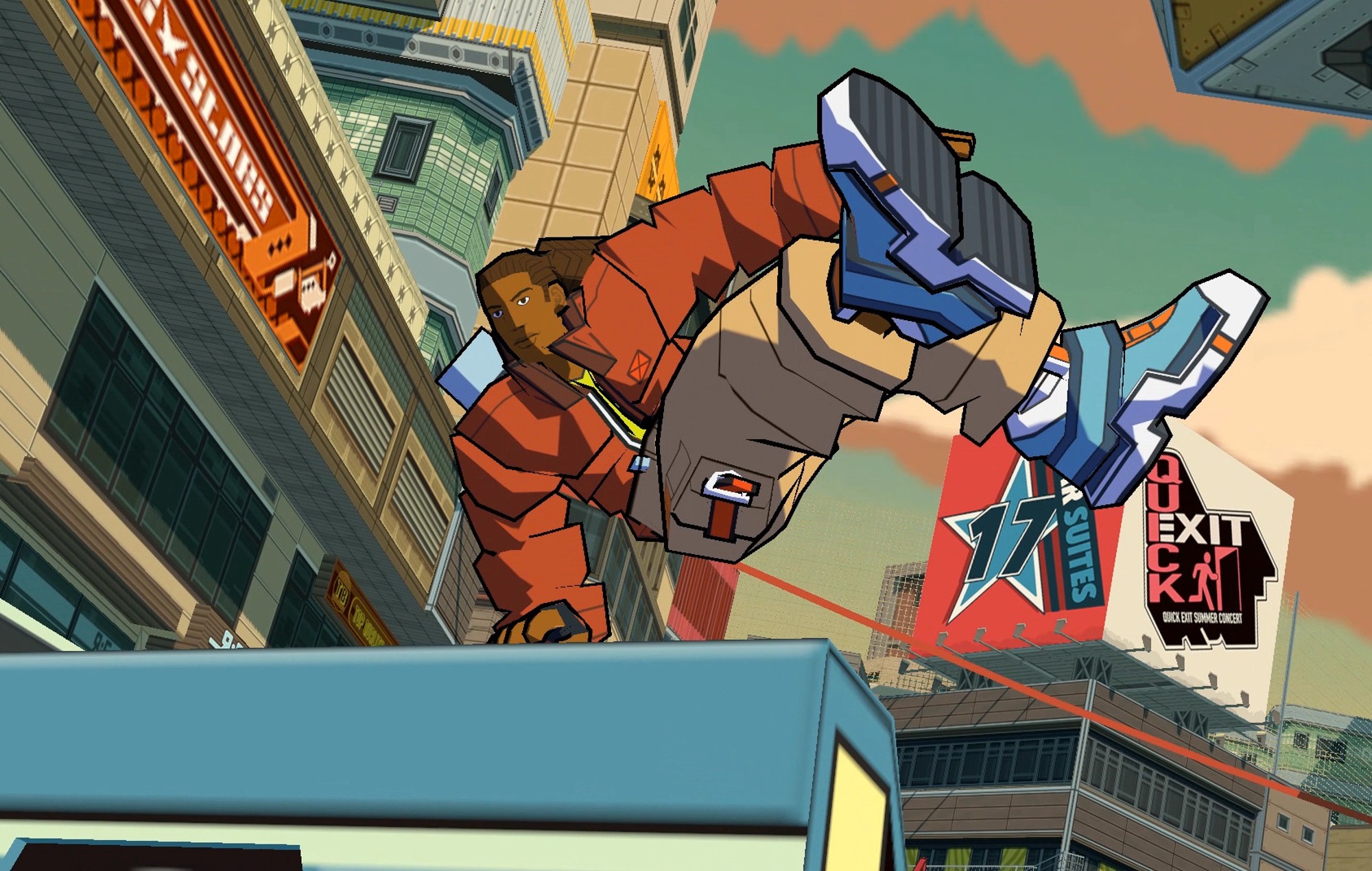 Music Interview
'Jet Set Radio'-inspired 'Bomb Rush Cyberfunk' comes to consoles in September
Team Reptile announced that its indie action-adventure platformer Bomb Rush Cyberfunk is coming to PlayStation and Xbox consoles in September.
Following the PC and Switch launch – scheduled for August 18 – Bomb Rush Cyberfunk will be available for PlayStation 4, PlayStation 5, Xbox One and Xbox Series X|S on September 1. It is not known at the moment whether or not the current generation console versions of the game will include any special features like 3D audio, adaptive triggers or haptic feedback.
[embedded content]
The game shares a lot of similarities with Sega's Jet Set Radio, such as the cel-shaded art style, a futuristic setting, and highly customisable characters who perform death-defying tricks as they skate, skateboard and cycle through the city.
"Bomb Rush Cyberfunk is a big street culture symphony of these feelings," said game director Dion Koster of the memories of after-school adventures that plenty of players will have in common with each other.
Five boroughs of New Amsterdam are available for the taking by the Bomb Rush crew, of which the player is a part of. The "unique environment based trick system" as well as combos and boost tricks allow the protagonist to stake claims on other crew's territory and tag graffiti spots.
Also, Bomb Rush Cyberfunk's soundtrack has been composed by Hideki Naganuma, famous for Super Monkey Ball 3D, Sonic Rush, Sega Rally 2, and Jet Set Radio. Of his time with the company, Naganuma said that no one tried to sway him from leaving Sega when he decided to move on.
"I don't think Sega would hire me again," said Naganuma. "They didn't appreciate my music that much. "Don't miss the old Sega. Today's Sega is far from the old Sega."
In other gaming news, Baldur's Gate 3 players won't be bestowed the ability to pre-load the game ahead of its launch, even though it is a substantial 122GB.